POTOMAC, Md. – The host with the most called TPC Potomac a "mini Open," and he certainly played Round 1 like a guy trying to protect par. Some thoughts after 18 hot holes:
• There weren't many highlights on Thursday, but the 14th hole was certainly a chance for folks to cheer. Tiger carved a 3-wood just short of the green, chipped to 3 feet and converted the birdie attempt, his first of the day.
• Now the lowlight, which occurred on the sixth hole when he pulled his tee shot well left of the fairway, got a member's bounce back into the walkway and compounded his miscue with a 3-wood that found a hazard. It all added up to a double bogey-6 on what was one of the layout's easiest holes.
• For those who have been living under a rock, Tiger benched his normal putter for a new TaylorMade TP Collection Ardmore 3 in an attempt to improve his play on the greens. Although he needed 29 putts to shoot 70 on Day 1, he didn't give himself many birdie looks so it's best to grade his decision to switch as a work in progress.
• Tiger has never played TPC Potomac during the National, missing last year's event as he recovered from back surgery, and although he anticipated a demanding test he may have been a tad too cautious. He's seven strokes off the lead and the scoring average was 69.94.
• It will be a quick turnaround with Tiger, who is scheduled to tee off at 8:20 a.m. (ET) off the 10th tee. It's worth noting his early scoring average (70.40) is nearly a half stroke better than his average when he tees off late (71).
• For those who might not have the patience to stick with the new putter after Thursday's performance, Tracker confirmed that Tiger's trusty Scotty Cameron Newport 2 is with him this week.
• This might not be the best time for a world golf ranking update, but Tiger needs to win this week to break into the top 50. He only has one more start (The Open) to break into the top 50 and qualify for the WGC-Bridgestone Invitational, which he's won eight times.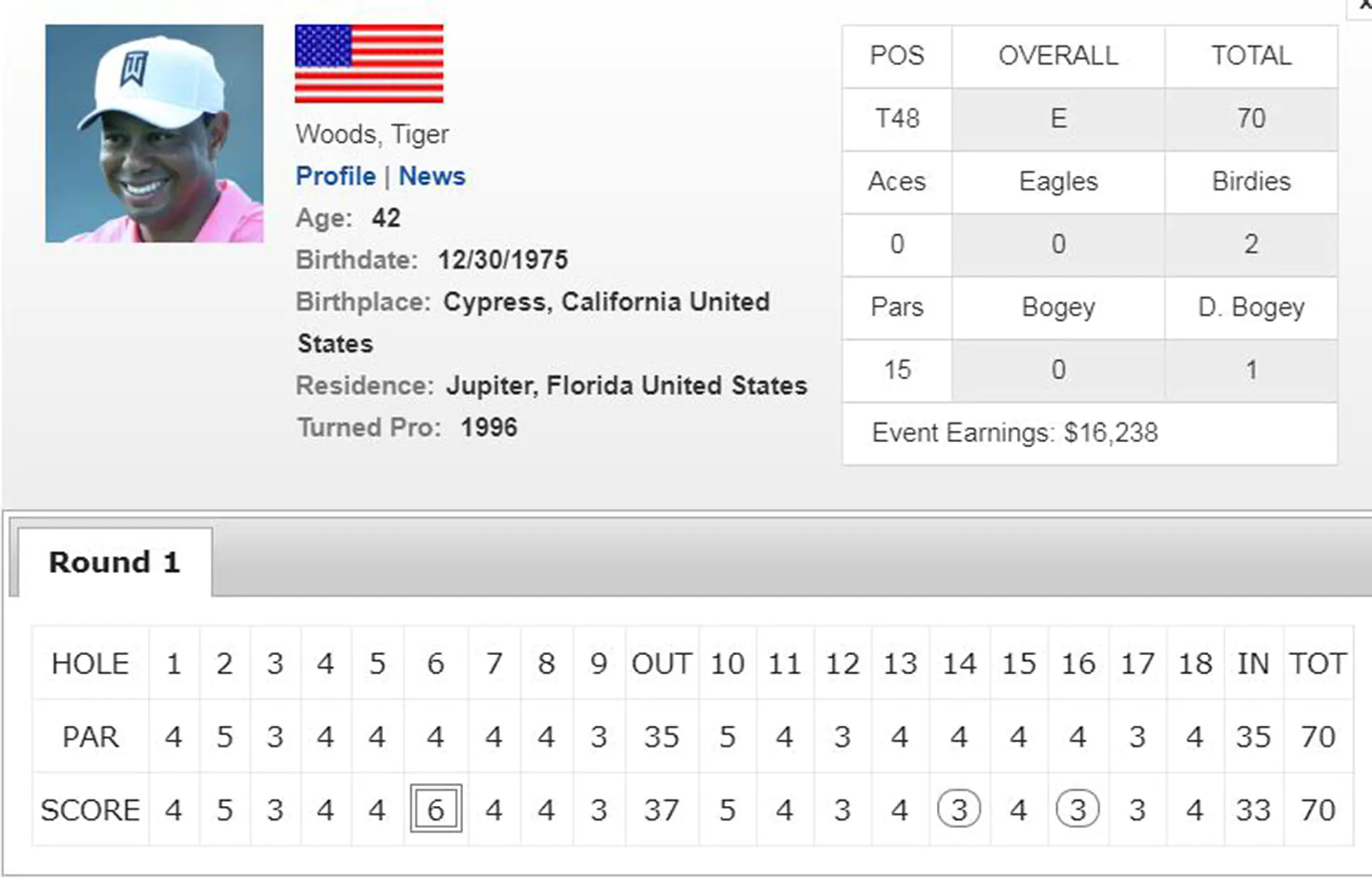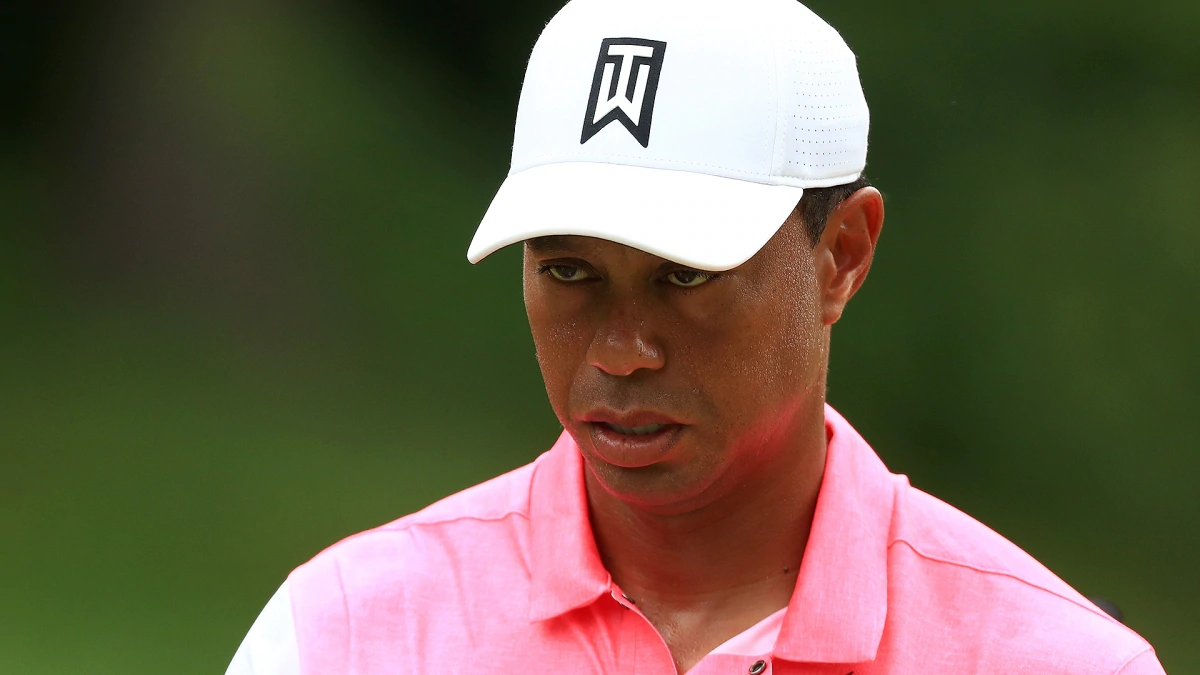 Source: Internet