ST. LOUIS – In 2018, I saw Tiger Woods make eight birdies in the final round of a major championship, wearing his trademark red and black, and it was awesome. Emptying out the notebook here from a wild week at the 100th PGA Championship, where Tiger shot a final-round 64 and finished second, two shots behind Brooks Koepka:
• Eight birdies. Eight. Who cares that there were two bogeys. Eight birdies.
• It can't be stated enough how incredible it's been these past two majors, with Tiger having a chance to win. A year ago, the man couldn't move. Now, not only was he moving, he looked, acted and hit shots like he did when he was 10 years younger.
• Hitting fairways, apparently, is overrated. Tiger didn't hit a fairway until the 10th hole, but by that point he was already 3 under par. He finally hit fairways at the 10th and 11th holes and could only muster par on both.
• At this point, the front nine is sort of a blur. So let's focus on the final nine holes. Actually, let's focus on the last seven holes, especially Nos. 12-15 where Tiger went birdie, birdie, bogey, birdie. Approach to 5 feet on 12 got the party started, he made a 12 footer for birdie on 13, then made a shaky bogey on the 14th when he missed a 12 footer for par. At that point, it felt like he couldn't win. But he rebounded with birdie on the 15th when his approach almost went in the hole. That moved him within a shot of the lead.
---
PGA Championship: Scores | Live blog | Full coverage
---
• But, and there's always a but, the damn driver finally jumped up and bit him when he blew it well right on the par-5 17th hole. Ultimately, he'd have been a shot short of winning if he'd have birdied the hole, but if he'd have found the fairway he'd have been able to give it a healthy go for eagle. You never know, but you just cannot blow that drive right in such a crucial spot.
• Hard to stop thinking about that 3-over-par start after two holes on Thursday now isn't it?
• The St. Louis fans are to be applauded. All week. Respectful, intelligent, terrific. Those last nine holes down the stretch with Tiger in the hunt, with a chance to win, were pure madness. Beautiful madness.
• Tiger now has 24 top-three finishes in majors, second most in history. Jack Nicklaus had 46.
• The Masters can't get here soon enough.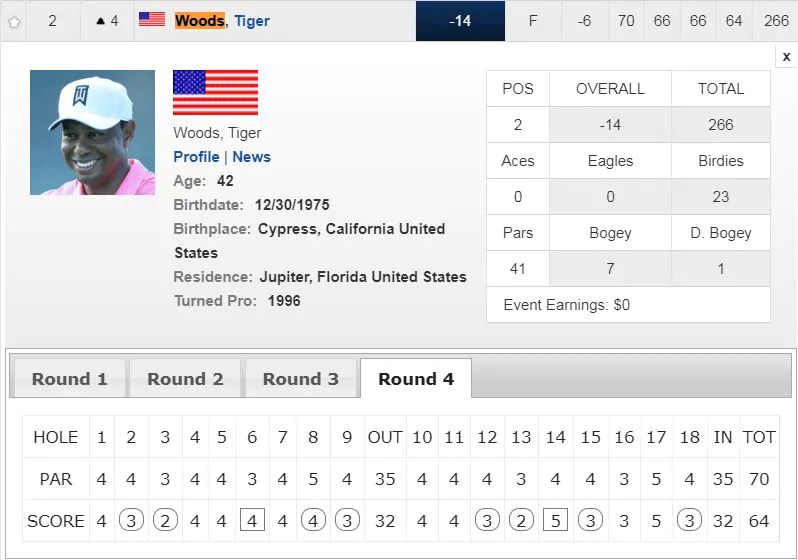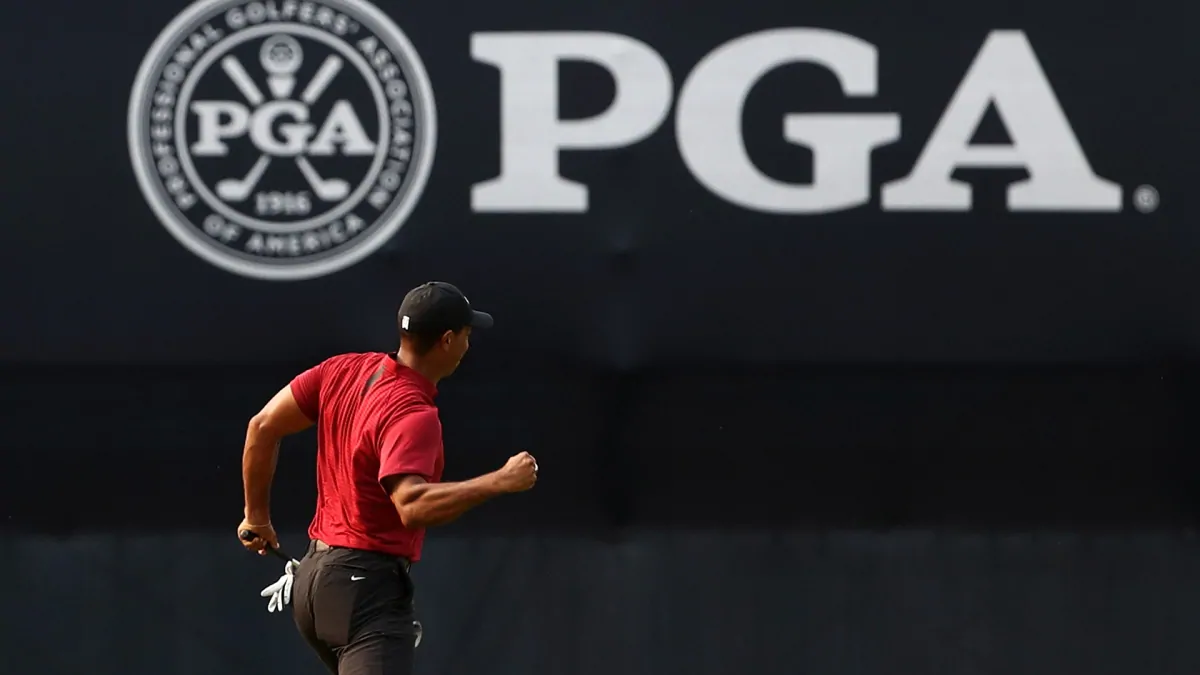 Source: Internet