PALM BEACH GARDENS, Fla. – Here are a few observations after watching Tiger Woods' pro-am round Wednesday at the Honda Classic:
• As expected, the stress level was minimal at PGA National. He had a short warmup (considering it was still freakin' dark when he was about to tee it up, at 6:45 a.m.) and generally took little time contemplating shots, except for a few clubs off the tee.
• Tiger spent a lot of time chipping, pitching and putting after completing a hole. No surprise there. He didn't play a practice round Monday or Tuesday, and he hasn't competed here since 2014. Gotta get in that work.
---
Honda Classic: Articles, photos and videos
---
• He hit six drivers Wednesday. That's probably one or two more than he will in competition, depending on wind direction. Two of those drives found the fairway. The other four were varying degrees off-line in the right rough, none more wild than his push slice on the difficult sixth hole that was probably 60 yards right. At least it was playable over there – water runs all the way down the left side.
• It's not quite a stinger, but he hit more than a few 2-iron shots off the tee, with a sweet, little draw. That'll play quite nicely here.
• We said it for a few rounds at Torrey Pines, and then again for one day at Riviera, but here goes: Woods appears to have taken the left side of the course out of play. Whether that remains true after playing under "game speed" this week, who knows?
• Woods made only one birdie, after getting up and down out of the greenside bunker on the par-5 third. His pro-am stat line, for those interested: 7 of 14 fairways, 12 greens and 31 putts and shot around 2 over. Again, he was not really trying.
• Best shot of the day? His fairway-bunker shot on the sixth hole (while playing his second ball). He skied a mid-iron from 187 yards to kick-in range. A little more of that, please.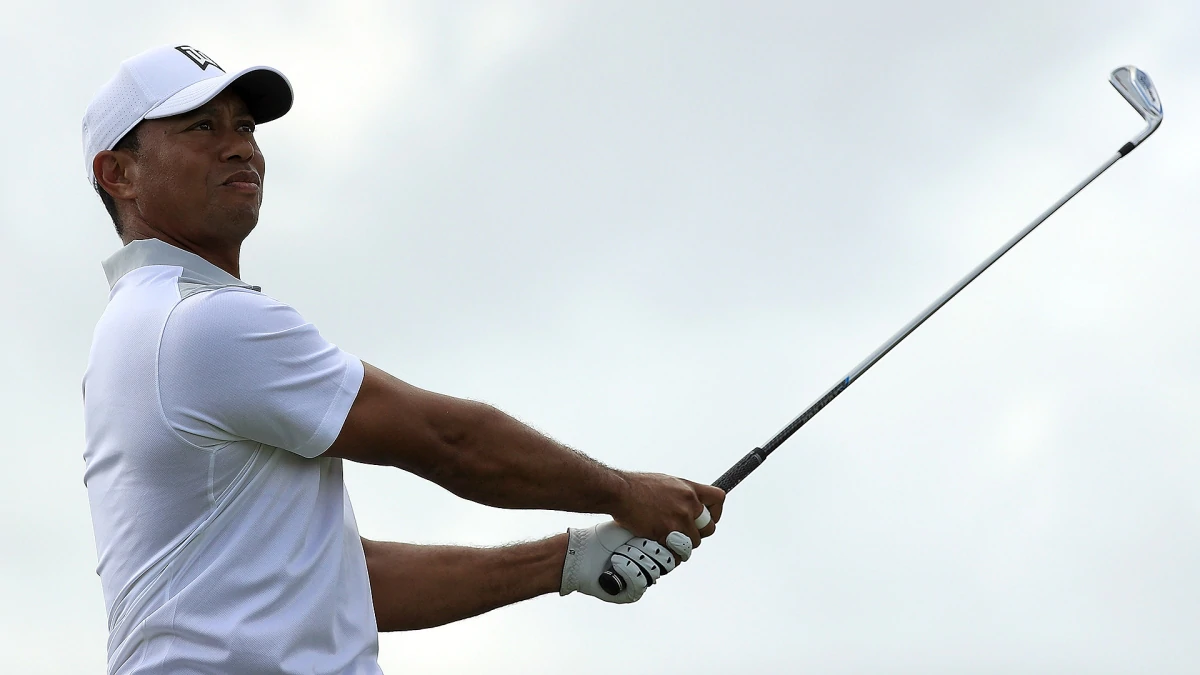 Source: Internet