ORLANDO, Fla. – There were plenty of cheers for Tiger Woods during the third round of the Arnold Palmer Invitational, but there's also still plenty of ground to make up on the leaders. Here are some thoughts and observations after walking and tracking on a steamy afternoon at Bay Hill:
• Let's start with the good. Tiger birdied a third of the holes Saturday, including a 12-footer on the final green that nearly blew the roof off the place. On a day when he didn't appear to be firing on all cylinders, it's yet another encouraging sign that he's able to put up circles by the handful on a course where he once dominated.
• There is, however, a reason that we're not talking about a vintage Saturday charge from Woods. His six birdies were countered by three bogeys, including a wobbly effort on the second hole and another dropped shot on the 17th when his ball became plugged in a bunker. It added up to a 3-under 69, and at 7 under he trails Henrik Stenson by five shots heading into the final round.
• The unquestioned shot of the day came on the par-5 16th hole, where Woods found himself up against the lip in a fairway bunker. After initially pulling out a sand wedge to lay up, he went back to the bag and grabbed a mid-iron after deciding he had found a way to skirt the lip on the right side. His shot carried the grass face by inches before flying over a greenside creek and running out 15 feet behind the hole. While he failed to convert on the eagle putt, it's a risk-reward shot that brought a smile to his face after the round. "I tried to pull it off, and I hit a good one," he said.
---
Full-field scores from the Arnold Palmer Invitational
Arnold Palmer Invitational: Articles, photos and videos
---
• Heading into what's likely his final competitive round before the Masters, Woods believes one of the strengths of his sudden resurgence has been his ability to once again rely on feel rather than swing thoughts. "I'm just playing shots, playing the holes, playing angles, where to miss the golf ball," he said. "All these things are becoming more intuitive."
• Woods was largely optimistic after the round, explaining that in his mind he both played well and scored well. But the strokes gained numbers indicate he actually lost nearly a half shot to the field around the greens after going only 1 for 4 on sand saves. He converted a tricky up-and-down on No. 5, but couldn't make mid-range saves on Nos. 2 and 17 and failed to get up and down for birdie on the par-5 12th after a birdie on the previous hole.
• Ever the numbers guy, Woods expected to be trailing by five or six shots after posting 7 under. The deficit is officially five, and while he still holds out hope of a ninth API victory he knows that a strong close may not be enough. "I'm going to have to shoot a low one tomorrow and probably get a little bit of help," he said.
• Overall, it felt like a middling performance, and a round largely devoid of momentum. But that in and of itself is a testament to how far Woods has come in the last three weeks. Perhaps he's become a victim of his own hype after a runner-up finish at Valspar turned him into the tournament favorite this week, to the point where anything short of a drought-breaking win will seem disappointing. But a largely solid 54-hole stretch that has him inside the top 10 heading into Sunday would have seemed like a Herculean achievement as recently as a month ago.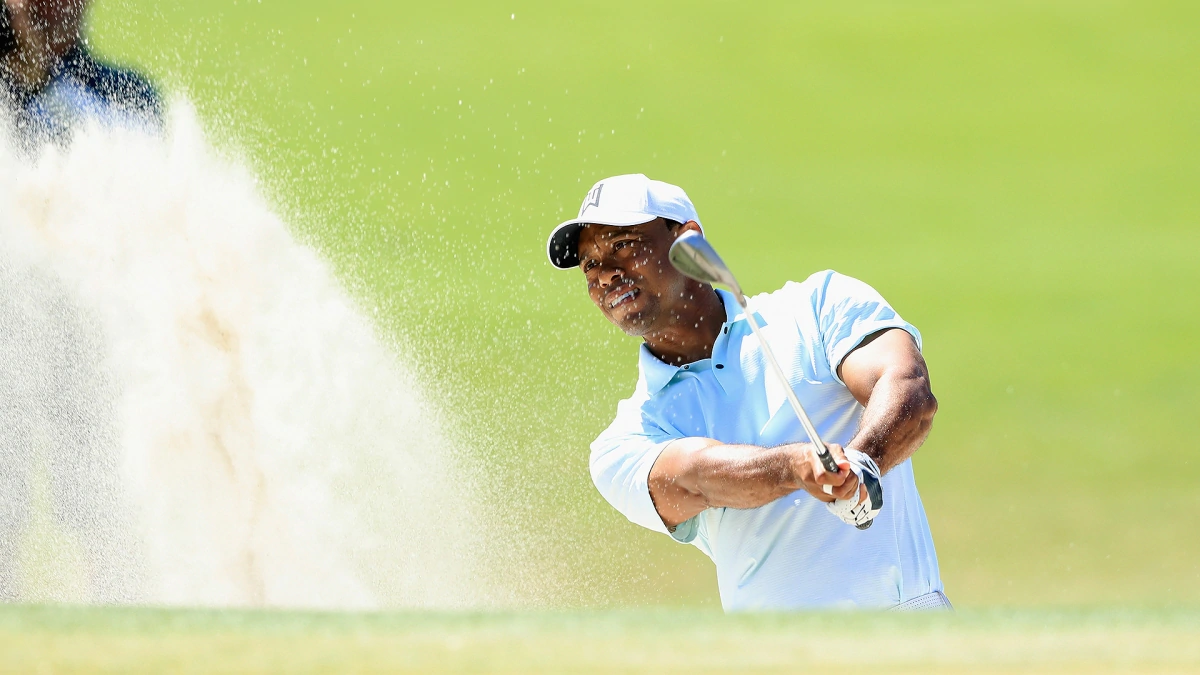 Source: Internet