AUGUSTA, Ga. – Tiger Woods played his best of the week Saturday during the third round of the Masters, but it still produced only an even-par round of 72.
Here are some things I think I think from Woods' day at Augusta National:
• It was difficult to know what to expect before the round started. With nothing to play for it could've gone either way, even for a proud champion like Tiger Woods. A bogey-bogey start made it seem like we were in for a long weekend. But he rebounded with three birdies and a bogey for the remainder of his round, despite not having any sort of distance control with his irons for the second consecutive day.
• Woods said: "Boy, I'm putting so well today, this week. I'm hitting so many good putts, they're just not going in. But I'm not hitting it close enough. I'm not getting up there and not taking advantage of the par 5s and consequently a good round is even par."
---
Masters Tournament: Scores | Live blog | Full coverage
---
• The best moment of the day came with a routine par. You read that correctly. After plunking balls into Rae's Creek in on the par-3 12th hole during Rounds 1 and 2, Tiger took an extra club and flew his tee shot to 10 feet. The result caused him to throw his hands in celebration and make a safe sign with his hands. But he missed the birdie putt.
• Tiger hit 11 drivers in the round, the most of the week. A lot of it was because the conditions were wet and he needed more distance, but some of it was likely because he was out of contention and didn't need to play conservatively.
• He hit 12 of 18 greens and four of 14 fairways and needed 29 putts to complete his round.
• Tiger has never missed the cut at the Masters as a professional. His worst finish is a 40th-place tie in 2012. He's hovering right around that same position again here after three rounds.
• Looking ahead, with nothing to play for again, Woods said he'd like to get back to even par for the tournament or perhaps even in red figures. That means 68 for even, 67 for red figures.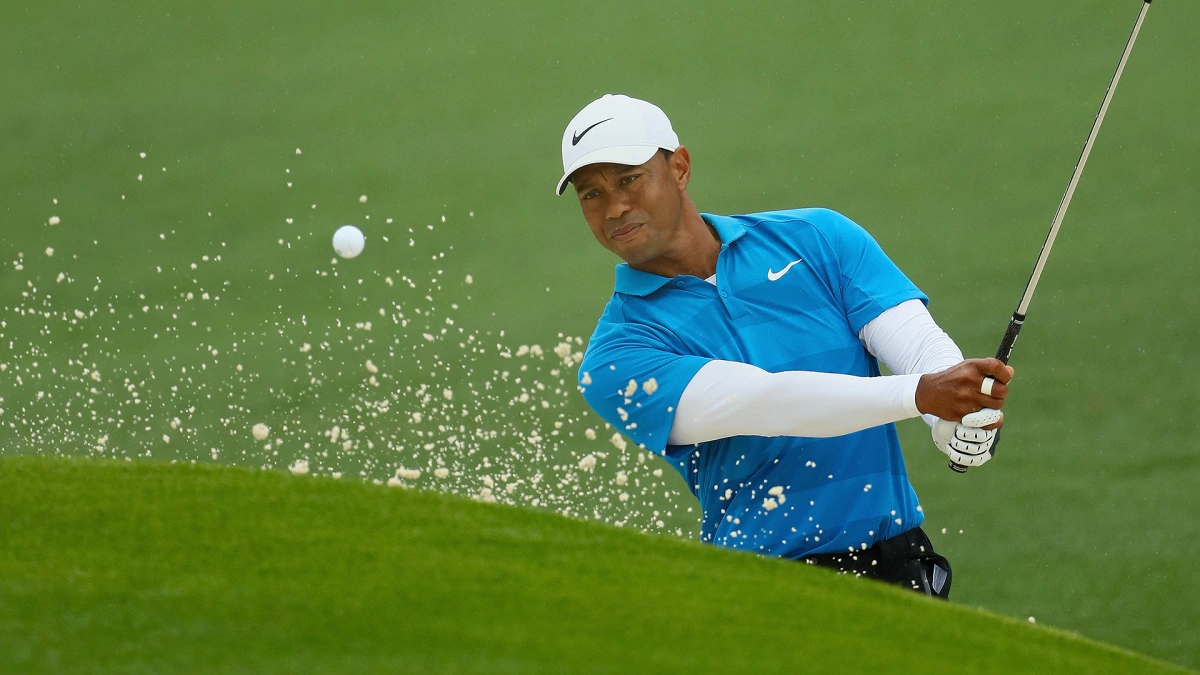 Source: Internet