PARAMUS, N.J. – Here are some things I think I think after a third-round 3-under 68 at The Northern Trust Saturday at Ridgewood Country Club:
• Let's start with the good. This was Tiger's first bogey-free round on the PGA Tour in 1,148 days. Yup, since The Greenbrier in 2015.
• Driving, for the second consecutive day, was spectacular. He's not swinging as fiercely as he did earlier in the year, but this new, more controlled action is a thing of beauty. He hit 9 of 14 fairways and most of those misses were with his 3-wood.
"I've changed the loft on it and gone back to a shaft that I know and I've won tournaments with, so it's a feel that I know," Tiger said. "This entire year has been trying to hit a moving target just because my swing has changed, my body's changed. It's morphed through the entire year. I'm at a place now where I think that that shaft works again. It's been a number of years before that shaft worked."
• Along with the driving prowess, iron play was terrific. Not quite as good as Round 2, but pretty close.
---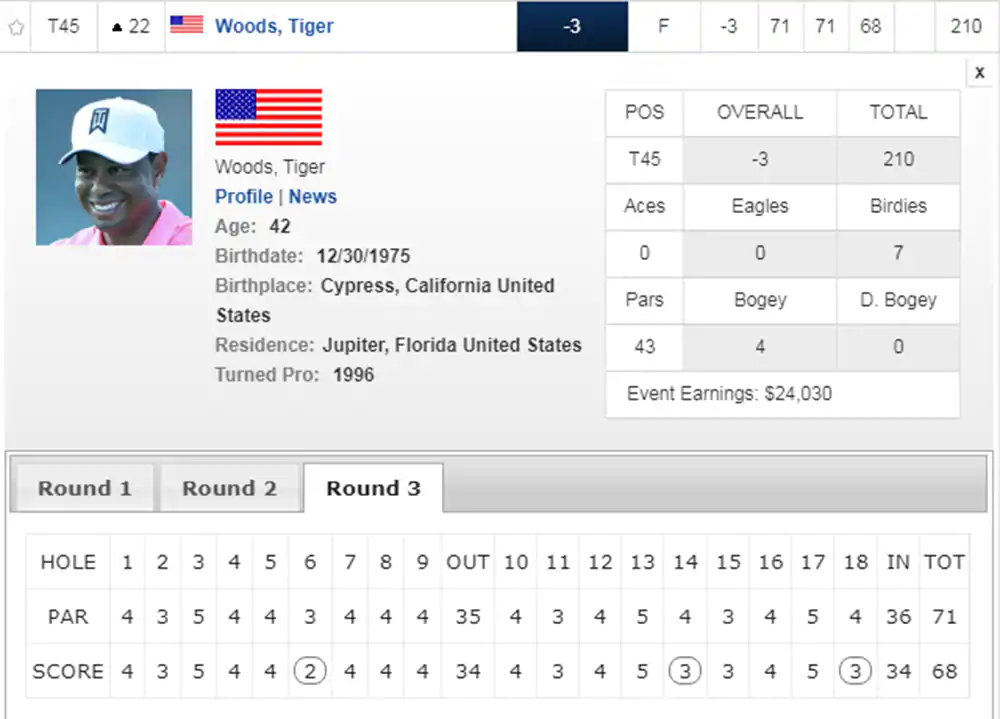 Full-field scores from The Northern Trust
The Northern Trust: Articles, photos and videos
---
• But – and there's always a but – his putting was just horrific. Not good. At all. There were many short misses. On Nos. 7, 8 and 9, he missed from 12, 14 and 12 feet, respectively. But they weren't just misses; they didn't even sniff the hole. Weren't close. On the short par-4 12th, he blew a 4-footer for birdie a few feet by the hole. A 10-footer for birdie on the par-3 15th hole never threatened. You get the picture? It was not pretty.
"I'm just not seeing the lines this week, just the way it is, the way it goes," Tiger said. "I've called Joey in a few times this week: 'Joey, I see three different breaks here.' He said, 'Yeah, so do I.'"
• Tiger admitted that the poor putting has really tested his patience for three consecutive days. Eight birdies is just not enough to compete around this golf course. But there's no fear of him changing putters, something he says he never is quick to do.
"Not really," he said when asked if he's ever felt the need to change a putter on a whim. "I've had to change putters over the years, just because I've altered the shaft after the round." See what he did there?.
• The goal now, Tiger said, is to get to 10 under par, which would mean he needs to shoot 64 on Sunday.
"I think that would be a nice way to end the week. It's not going to win, but at least I can get some good momentum going into Boston and on a golf course that I've won before."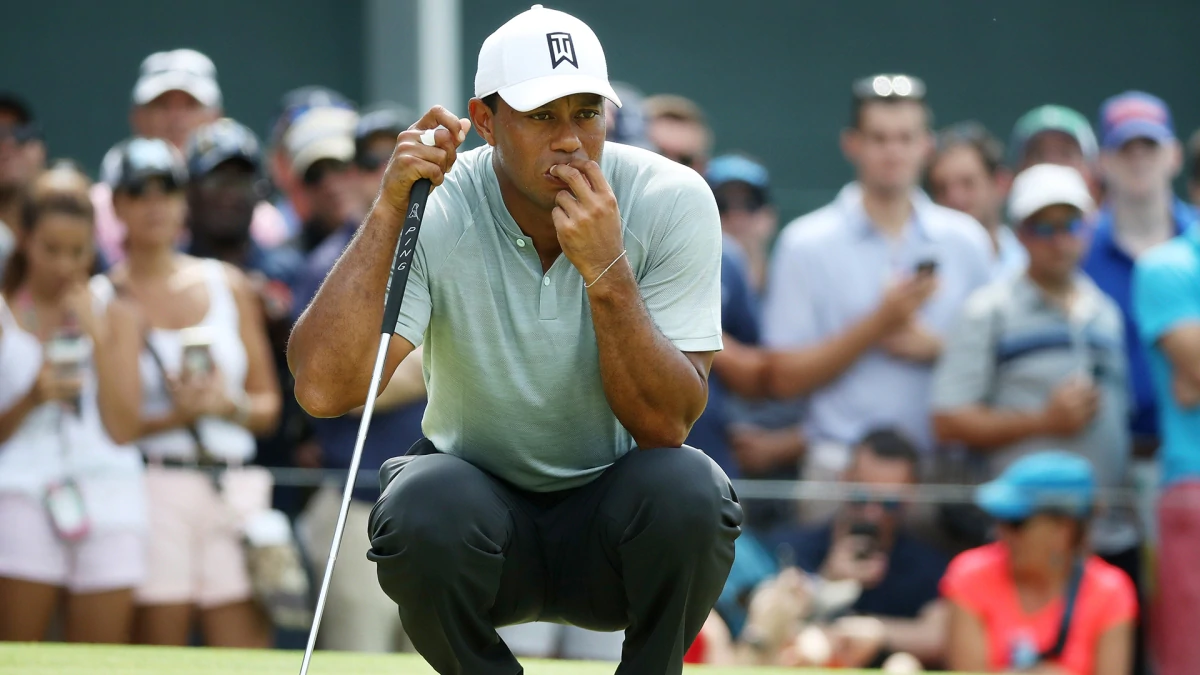 Source: Internet