NASSAU, Bahamas – Here are some things I think I think after Tiger Woods' 4-under 68 Friday after the second round of the Hero World Challenge at Albany:
• That front-nine 31 was special. It was vintage Tiger Woods, overpowering the golf course and having his way with it. He birdied three of the first four holes to vault up the leaderboard and the eagle at the par-5 ninth was just glorious. If this event were in a more populated place, with larger galleries, the roar would've been deafening.
• Just take the man's word for it. Tiger was asked about the highlight of the day. "I think the standout shot easily by far was the shot into 9. That was a 265 (yard) front, hit up in the air and took something off of it and cut it back into the wind." Beauty.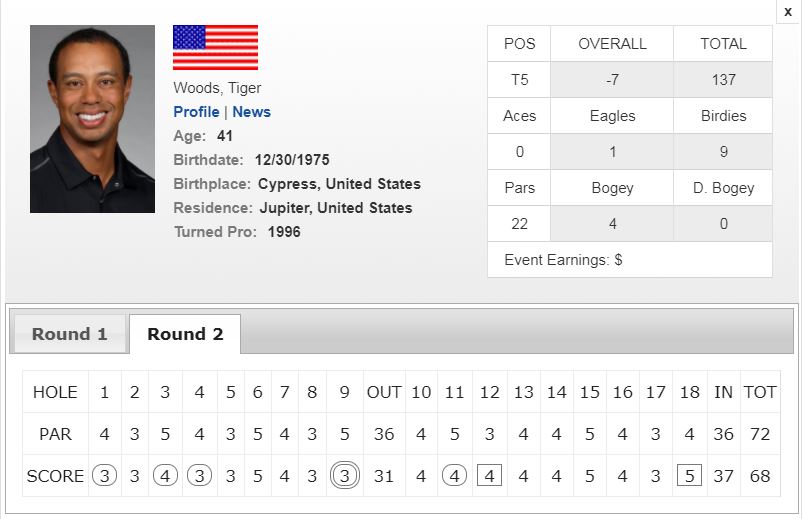 • It's been how long? The front-nine 31 was Tiger's best nine-hole score in relation to par in any worldwide event in 1,457 days. I stink at math but I think that's nearly four years.
• After a front-nine 31, a final score of 68 seems disappointing. Woods clearly didn't have his best down the stretch but the score could've been much worse, look at it that way. He had a difficult chip on the green at No. 17 that was great. His ball landed in an awful spot on No. 18 but could've been worse.
• Statistics, again, don't tell the full story. Tiger hit nine of 13 fairways and 13 of 18 greens and took 27 putts. Just for the record.
• The driver has been sensational. There's no other way to put it. He's splitting fairways and blowing it well past his playing competitors, although it must be pointed out that Henrik Stenson hit 3-wood off the tee a lot on Friday. Still, when Tiger misses a fairway, it's never by much. The worst was on the par-5 15th Thursday. Of Friday, nothing missed by more than 8-10 feet.
• A lot of tweets today, all of them money, but this one made me chuckle.
I've finally been spotted. Far left. pic.twitter.com/VLG77noRo1

— GC Tiger Tracker (@GCTigerTracker) December 1, 2017
• Looking ahead to tomorrow, I still don't know what to expect. Honestly. We came here with no expectations, Tiger came here with no expectations. But, um, he's now in the hunt. So we have to have expectations right? Yes? No? Bueller?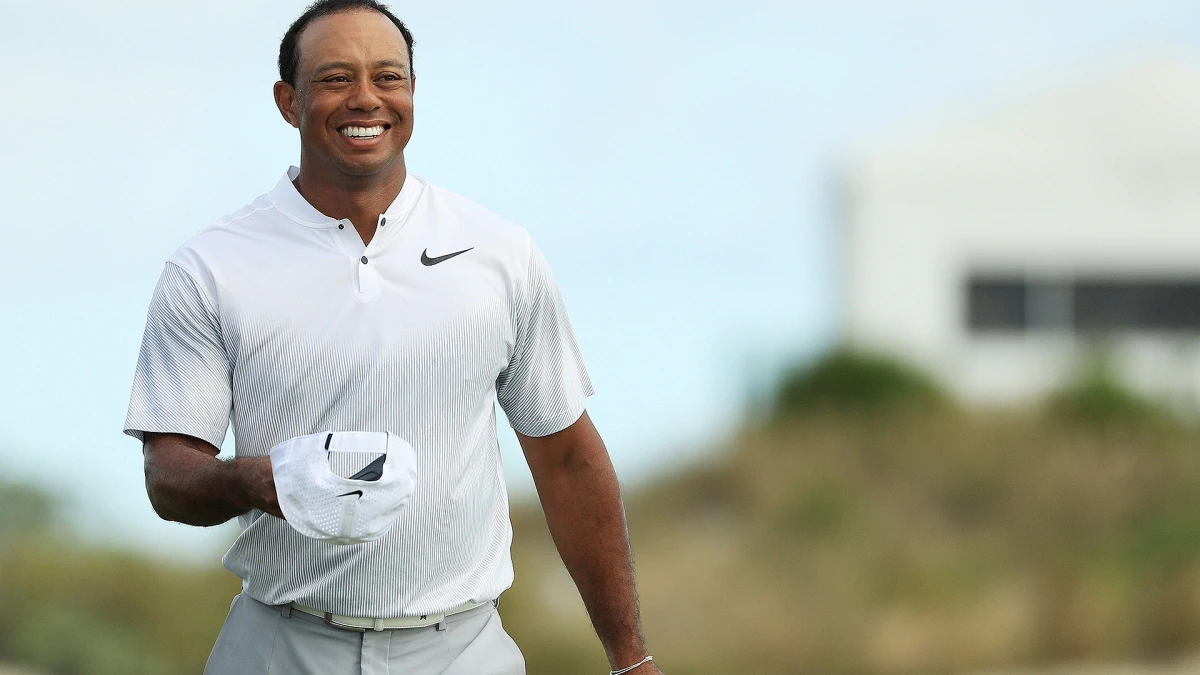 Source: Internet