AKRON, Ohio – Tiger Woods didn't have a good warm-up session before his third round at the WGC-Bridgestone Invitational, couldn't turn it around on the course and couldn't get any putts to drop. It all added up to his worst Saturday on the PGA Tour this season:
• Tiger began Saturday's round with the lowest third-round scoring average on Tour but ballooned to a 73 that dropped him out of contention. His 3-over card was his first over-par round in a third round this season.
• Despite a steady drumbeat of concern over Tiger's health on Saturday, from the announcers in the CBS Sports booth to social media, he left no room for ambiguity when asked if he was OK. "Yeah, I'm fine. Just played like crap," he said.
• Of particular concern for Tiger was his iron play, hitting just 9 of 18 greens in regulation. Even when he had a chance to be aggressive – like at the 13th hole when he airmailed the green from 147 yards – his distance control was way off.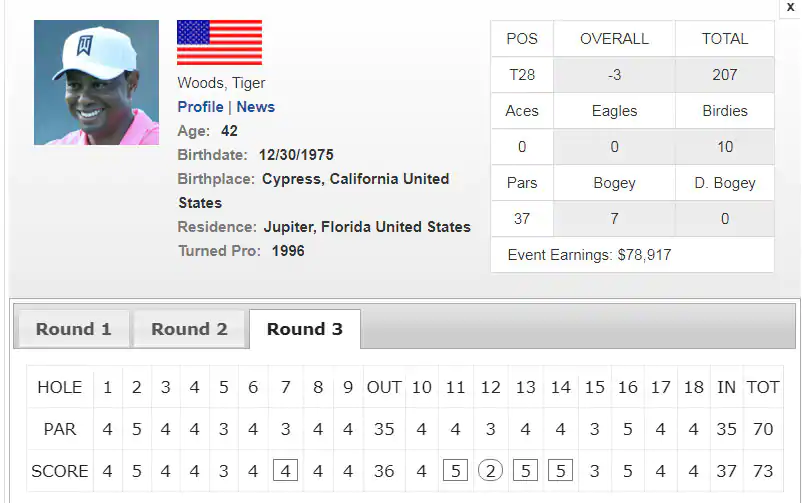 • A day that featured little to cheer did have a few highlights. Of note was his third shot at the par-5 16th hole after fanning his drive into the trees and punching out. From 231 yards, Tiger hit a towing shot to 14 feet that just cleared the water hazard. It was only fitting, however, that his birdie attempt didn't drop.
• Although Tiger said he knew what was wrong with his swing, he couldn't turn his game around on the course. It didn't help that he didn't go to the practice tee after his round. Instead, he is limiting his practice as he enters a busy stretch of the schedule. "I've got to recover for tomorrow. That's one of the challenges as we age is trying to recover for the next day. It's got a lot harder," he said.
• Tiger was tied for 28th place and 11 shots off the lead when he completed his round, leaving little room for an epic comeback on Sunday. Instead, he turned his attention to next week's PGA Championship. "Just try and build into Thursday and get some positive momentum going into next week," he said.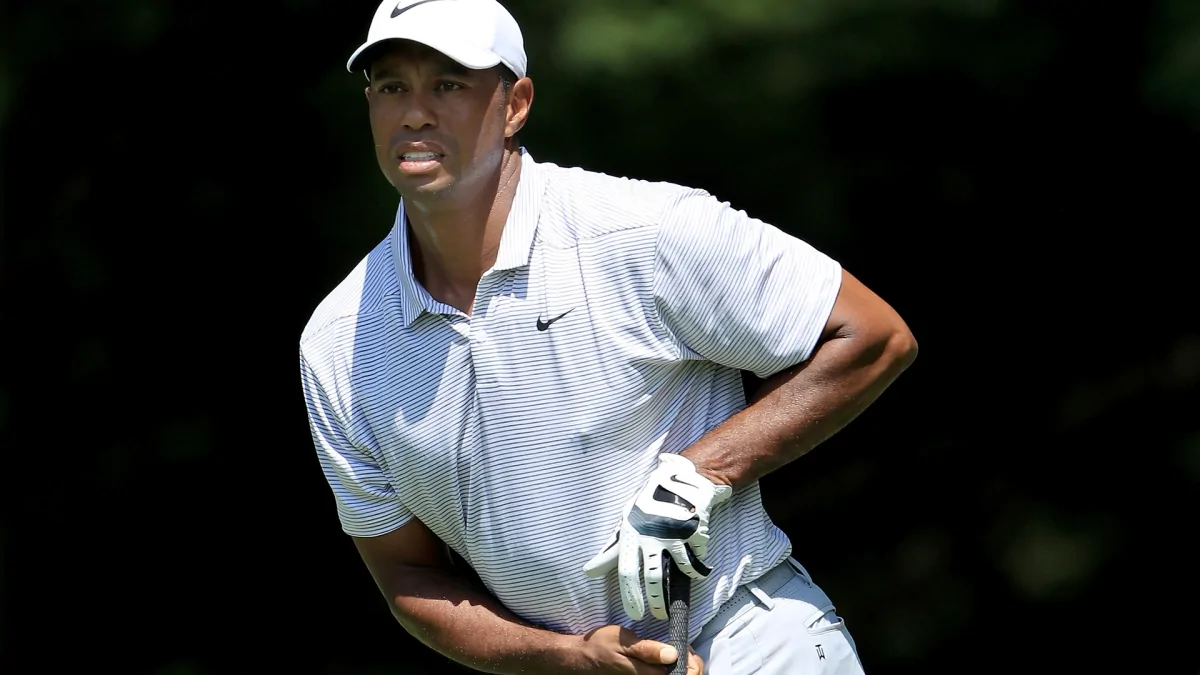 Source: Internet