NEW YORK – When the PGA Tour bolted Trump National Doral this year, moving the World Golf Championship from the South Florida resort to Mexico City, they made it clear the move was not politically motivated.
Doral's outspoken owner, Donald Trump, was in the middle of a heated and polarizing presidential race, but that – officials regularly said – had nothing to do with the move away from Doral.
This week at the Presidents Cup, officials are making the same claim, although given President Trump's recent comments regarding NFL players not standing for the national anthem it may be harder for the Tour to remain above the partisan fray.
"We have been consistent that this is a non-partisan event. We are not endorsing a person, we are not endorsing a party," Tour commissioner Jay Monahan said on Tuesday at Liberty National. "This event has never been a political event. It's been a golf event that unites the world's best players together and unites fans from all over the world."
---
Presidents Cup: Articles, video and photos
---
Although the details are still being worked out, the president is expected to attend this week's event, likely on Sunday.
"[Trump's] people have been out and have taken a good hard look at the property. We're thinking he is going to come out, but he hasn't yet confirmed," Monahan said.
In a speech last week, Trump criticized NFL players who kneel during the playing of the national anthem, telling a crowd in Alabama they should be "fired." NFL players responded on Sunday, many either kneeling or remaining in the locker room for the national anthem.
On Tuesday, U.S. Presidents Cup captain Steve Stricker said his team discussed the issue and that all the players and assistant captains agreed to stand for the national anthem, which will be played on Thursday prior to the first team session.
"We've always respected the office of the presidency, so when we extended that invitation as part of the same process we've gone through in previous years and when [Trump] accepted we were really excited," Monahan said. "We're excited to have him out here. He will be welcomed by us and our players."
Bill Clinton in 2000 was the last sitting president to attend the Presidents Cup, which was held at Robert Trent Jones Golf Course in northern Virginia.
Former presidents Clinton, Barack Obama and George W. Bush are scheduled to attend Thursday's opening tee shot at Liberty National, the first time three former chief executives have attended the event.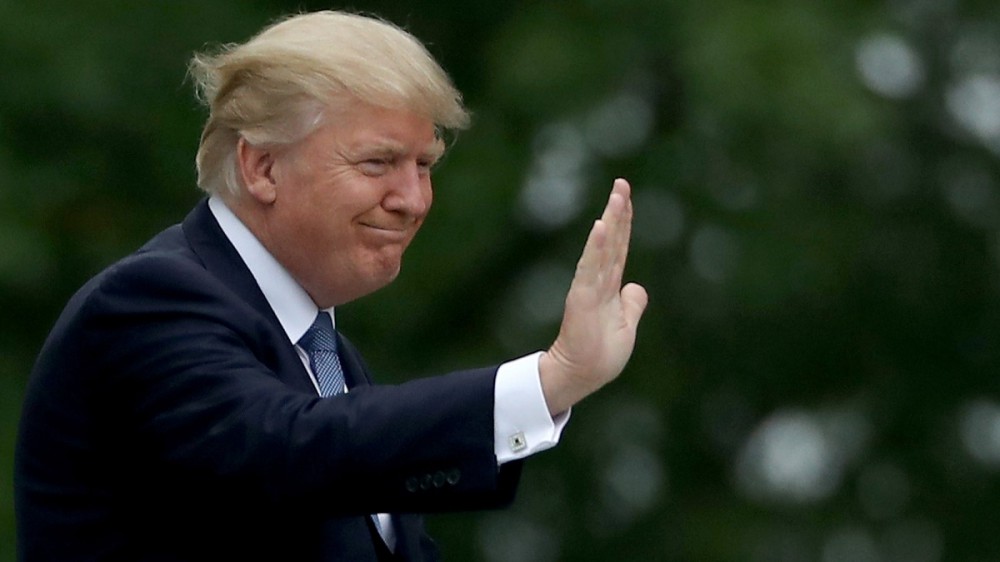 Source: Internet