ST. LOUIS – Jordan Spieth was 4 under on his round and 7 under for the week when he reached the tee at the par-4 12th Saturday.
He was coming off birdies at Nos. 5, 7, 8 and 9 and looked like he was going to factor into this tournament on Sunday.
And then all his hard work came undone in two holes.
Spieth flared his drive at 12 into the trees well right of the fairway. After finding his ball and clearing out the gallery, he decided to try to cut a fade through a V-shaped gap in a tree situated between himself and the green. Rather than flying through it, his ball ricocheted off that tree and another and sailed out of bounds. From there, he dropped, pitched out into the fairway, wedged on, missed a putt for double, and tapped in for triple.
---
PGA Championship: Scores | Live blog | Full coverage
---
A follow-up bogey at 13 erased his four front nine birdies and dropped him back to even on the day.
"I thought, if I didn't pull it off and hit the tree, I'd be somewhere down into the trees and still be able to make 5," he said. "I hit two trees to get out of bounds, and my tee shot hit the cart path to get over there, and it just was a perfect storm.
"In reality, I should have played the smart shot, and just accepted par or bogey instead of trying to take the green. But hindsight is 20/20."
Spieth added a birdie at 14 to get back into red figures and sign for a third-round 69. He'll start Sunday eight shot behind Brooks Koepka, at 4 under par.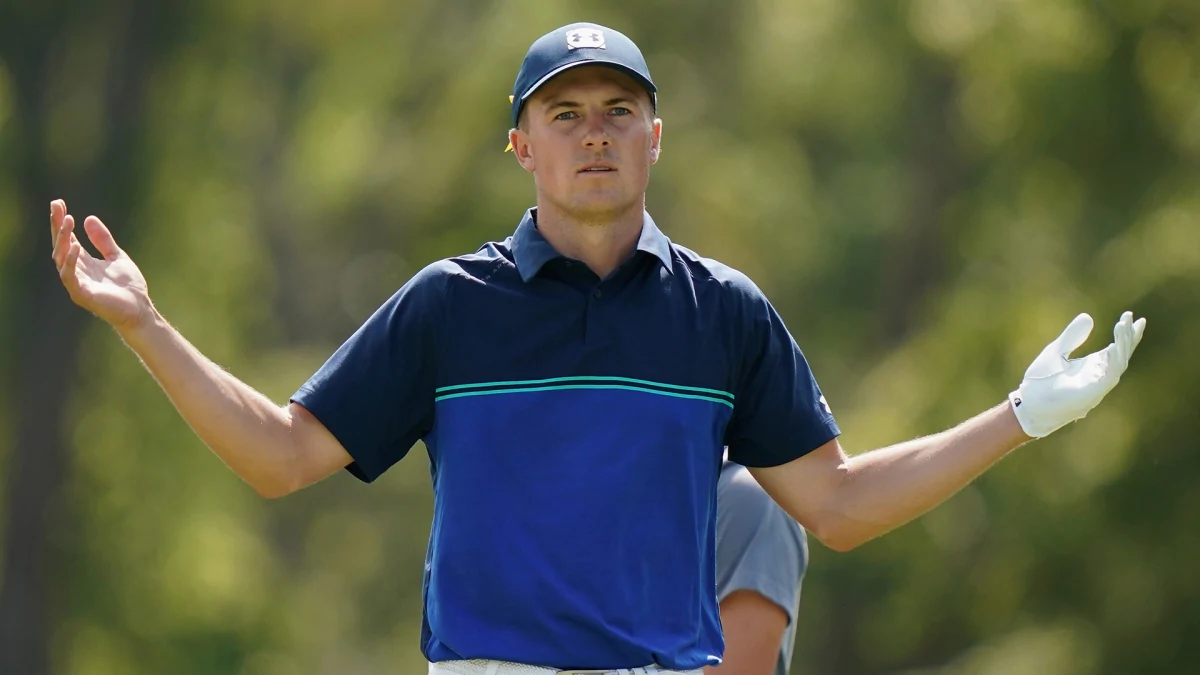 Source: Internet