The PGA Tour is turning to a familiar figure to rejuvenate one of its premier events.
Tiger Woods on Tuesday will reportedly be named the U.S. captain for the 2019 U.S. Presidents Cup team at Royal Melbourne, where he will face off against longtime rival Ernie Els.
Between now and Dec. 12, 2019, you can expect to see a thousand replays of the tense Woods-Els match from 2003. That sudden-death playoff was great theater, two of the game's top players dueling in near-darkness, but it's also a damning indictment of the Presidents Cup – a tie endures as one of the most memorable moments in an event known mostly for being a one-sided Ryder Cup knockoff, with the Americans now holding a 10-1-1 advantage.
The Tour is banking on Woods' presence bringing more attention to the event, and that's a safe bet. It'll be his first crack as a solo captain, and his every move, as usual, will scrutinized more than any shot struck. The Internationals will also be returning to Royal Melbourne, site of their lone victory, in 1998.
But nostalgia alone won't make this event more competitive.
The only drama at last year's event was seeing whether the Americans could close out the Internationals on Saturday. And barring any format changes, the only drama next December will be whether Woods becomes the first playing captain since Hale Irwin in 1994.
The Americans will never tire of tasting champagne, of course, but after the 19-11 rout at Liberty National, the underdog Internationals were frustrated. They'd lost by three or more points for the fifth time in six contests – that's a blowout in team events – and there appeared no clear end to their misery.
Reducing the overall number of points from 30 to 28 would help minimize the American depth, but that tweak won't be enough to help the Internationals win for the first time since the Clinton administration. Compared to the stacked American squads, the back-end of the International lineup will continue to be a liability.
It's up to the Tour to find a reasonable solution for both teams, to revive an event clearly in need of a reboot.
Not even Woods can do it alone.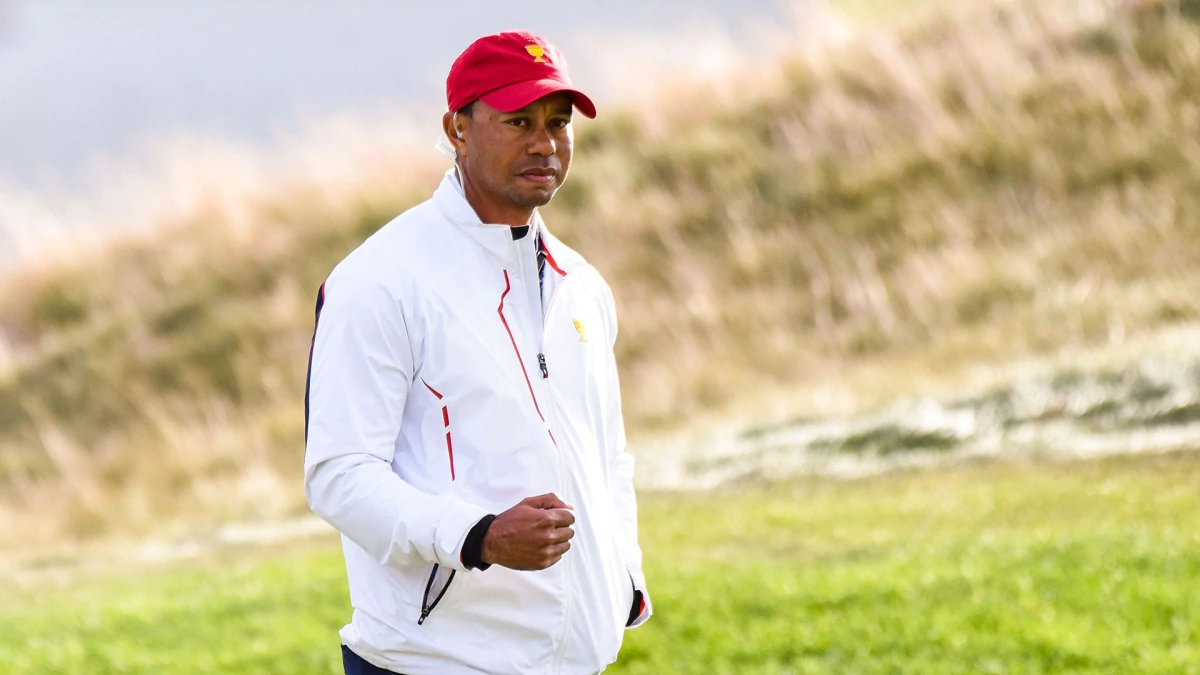 Source: Internet