LOS ANGELES – During his Tuesday news conference at the Genesis Open, Tiger Woods was asked an either/or question: would he rather be a vice captain or a player on this year's U.S. Ryder Cup team?
"Why can't I have both?" he smiled.
It turns out, it's a conversation Woods has already had with this year's captain, Jim Furyk, and a dual-role may not be a far-fetched option.
"I don't think it's impossible," Furyk said on Tuesday at Riviera Country Club. "It could happen, but we're in February. He's played one event and looked pretty solid and now we're talking Ryder Cup. It just shows you how good he's been."
---
Genesis Open: Articles, photos and videos
---
Woods played his first official PGA Tour event in a year last month at the Farmers Insurance Open, where he tied for 23rd, and currently stands 103rd on the U.S. Ryder Cup point list. He would need to dramatically improve on that number before the top eight players qualify following the PGA Championship in August.
Furyk has yet to name his full complement of vice captains. Two-time U.S. captain Davis Love III is Furyk's only assistant at the moment.
Woods was a vice captain for the U.S. side in 2016 at Hazeltine National and in 2017 at the Presidents Cup at Liberty National, where Furyk and Tiger initially discussed the scenario, one they followed up on in a later phone conversation.
"What we decided is to kind of let nature take its course," Furyk said. "I'd love to have him be part of the team. We said we'd cross that path when we got there. But he's been a huge asset on the American side the last couple of years, whether he's playing or not. But I want to see how the year goes."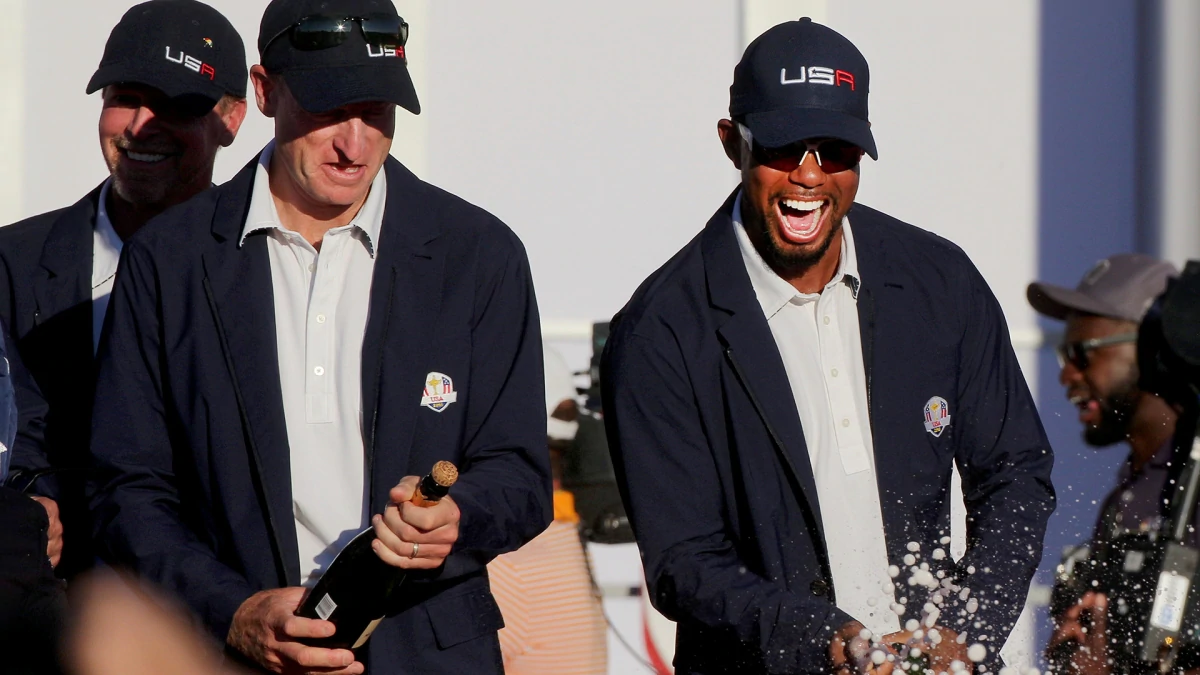 Source: Internet