PARAMUS, N.J. – The match between Tiger Woods and Phil Mickelson is still three months away but the trash talking is already heating up.
Asked on Thursday after his opening-round 71 at The Northern Trust if he planned to engage in "smack" talk with Mickelson, Woods smirked, "I think I'm minus 180 [as the betting favorite] right now. That's all I've got to say."
Mickelson's round was a little more interesting, with Lefty hitting just three fairways on his way to a 3-under 68 at Ridgewood Country Club. When told Woods' comment from earlier in the day Mickelson didn't hesitate to join the fray.
"I think the way I believe I'm going to play the next three or four weeks, that's going to change, so I'd get [that bet] down quick," Mickelson smiled.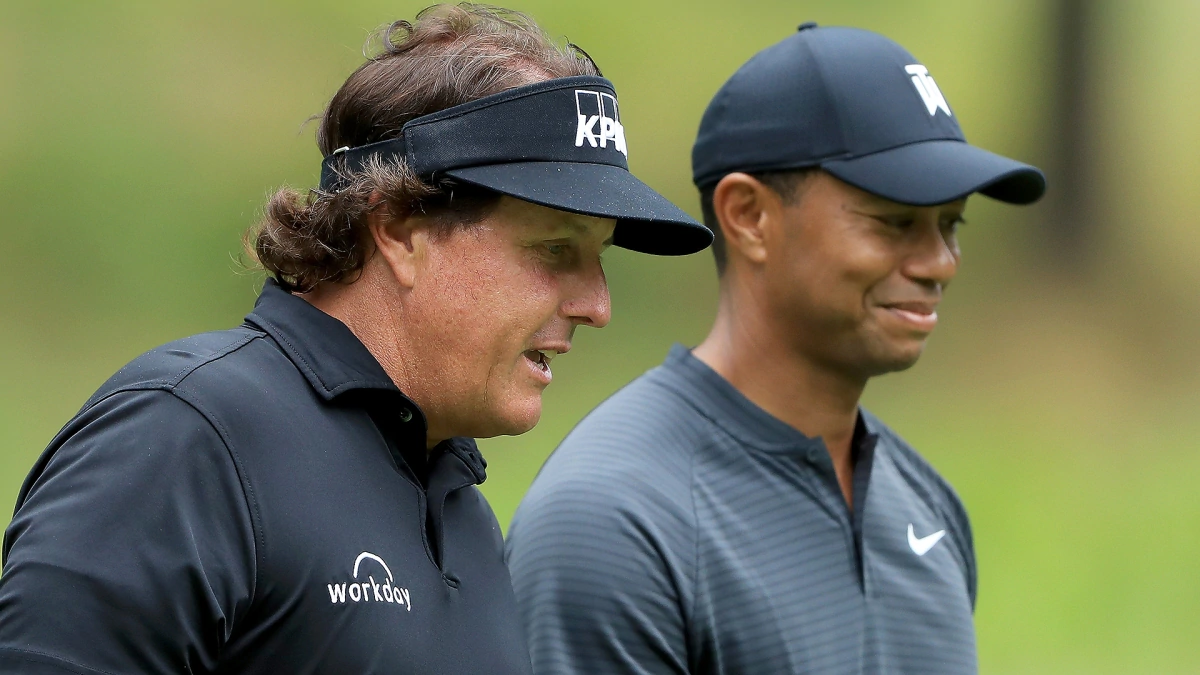 Source: Internet