PARAMUS, N.J. – Phil Mickelson picked a good day to join the Twitter-verse.
Immediately following his pro-am round on Wednesday at The Northern Trust, Mickelson was asked about his upcoming match against Tiger Woods in Las Vegas, which Woods had tweeted about moments before.
Before answering reporters' questions he thumbed in a response to Woods on Twitter: "I bet you think this is the easiest $9M you will ever make."
---
It's on @PhilMickelson #TigerVSPhil pic.twitter.com/PZivYPOEf5

— Tiger Woods (@TigerWoods) August 22, 2018
---
The match will be played Nov. 23 in Las Vegas at Shadow Creek. The purse for the winner-take-all match will be $9 million. It will be produced by Turner Sports and broadcast on pay-per-view. Pricing has not been determined.
Mickelson said the format will be traditional match play, although he added that there will be "in-play" competitions between the two, like closest to the pin or longest drive. The two players, as well as their caddies, will also be wearing microphones throughout the match.
"It allows us to be a little bit more real, if you will," Mickelson said. "We think there will be some pretty good interest, but we're also trying to present it in a way that you don't get to see with normal TV.
"With only two guys, we should have a totally different experience with fans, because we will have smaller crowds that won't necessarily have ropes they can walk inside the fairway and up near the greens. The idea is not just to have this great match, but to have this interactive experience so fans can see something they've never seen in televised golf before."
Organizers are trying to decide on the size of the crowd that will be allowed to be on the course. They are also looking at allowing the event to be played into the early evening, ending around 8 or 9 p.m. (PT) which would mean the last few holes would likely be played under lights.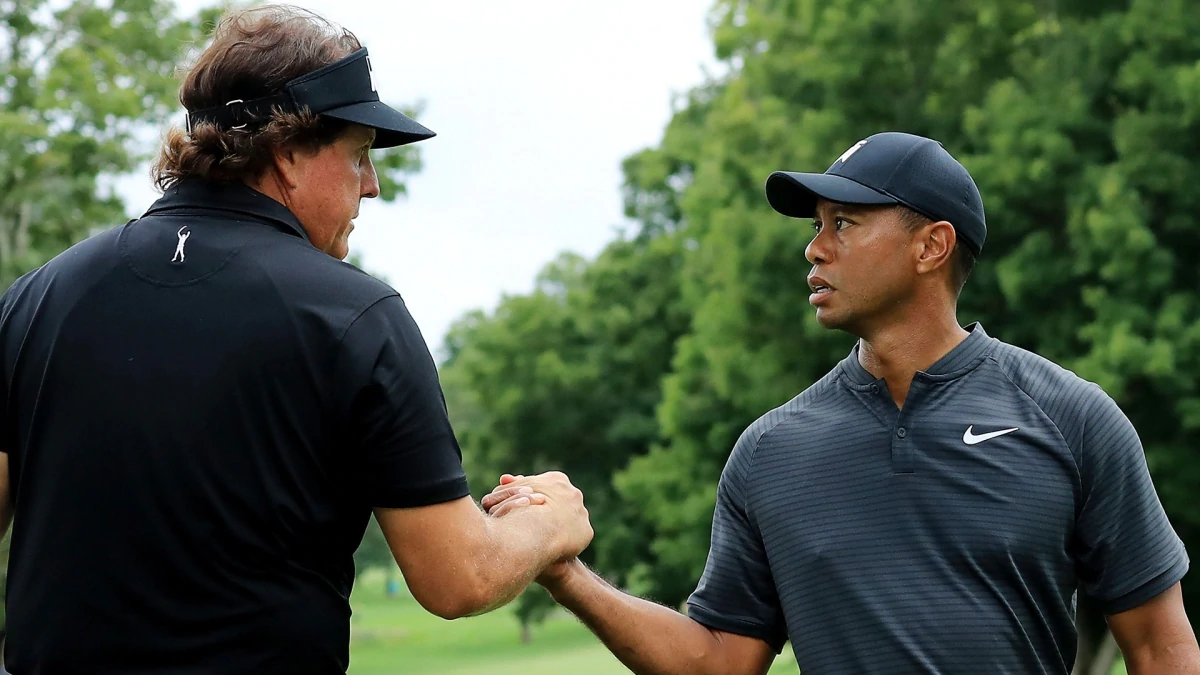 Source: Internet