CONSHOHOCKEN, Pa. – There was little doubt Jim Furyk was going to select Tiger Woods with one of his four Ryder Cup captain's picks.
But just in case there was any doubt in the 14-time major winner's mind, he sounds as though he was able to leak a little info to himself.
Asked when exactly he found out he was headed to Paris as a player – and not just a vice captain – Woods answered on Tuesday night:
"I played well at the PGA, so we are hinting at … sorry. The vice captains and the captain were hinting at picking him as a player. So as a vice captain, I put my hat in for that player."
Woods was named a vice captain for the U.S. side in February, when it seemed unlikely that he was going to threaten to win mutliple times, including at two majors. Woods hasn't played in a Ryder Cup since 2012, but did serve as an assistant at Hazeltine in 2016.
---
Ryder Cup: Articles, photos and videos
---
He was eager to once again help in any way he could, but he knew how he really wanted to contribute.
"Deep down, I wanted to make the team. I really wanted to play on it," he said.
"Now, I had not started playing golf really yet, but still, it was a goal at the end of the season is to be able to make this team. As the year progressed, I've kind of gained some traction, and was somehow able to get some high finishes and lo and behold, I'm a part of this team. It's incredible, it really is, to look back at the start of the year and now to have accomplished a goal like that, to be a part of this team, and now to be a player is just like I said, it's beyond special."
With Woods now a member of the team, Furyk said Tuesday night that he'll be replacing Woods as a vice captain in order to "free him up" as a player. Shortly after announcing Woods, Bryson DeChambeau and Phil Mickelson as his captain's picks, Furyk introduced three new vice captains in David Duval, Zach Johnson and Matt Kuchar.
"He has been instrumental in helping not only the captains before me, but me, as well, as far as strategy, as far as planning, as far as pairings, and I'm going to continue to use that knowledge and that strategy," Furyk said, referring to Woods.
"I want to allow him to be able to practice, to prepare, and work with his partner or partners in that preparation. So when he needs to step out, that gives him a little bit of freedom and it gives me another set of eyes over there."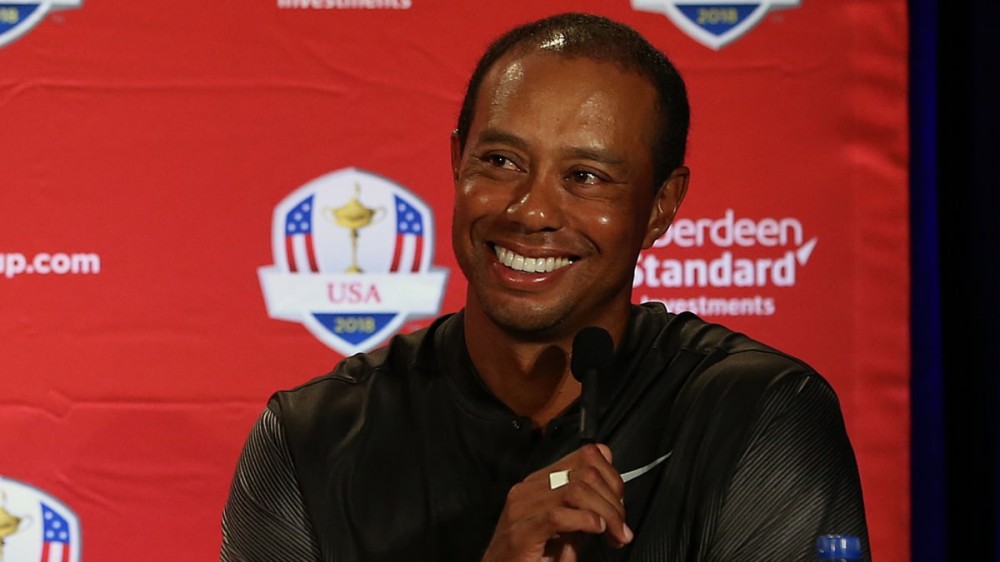 Source: Internet