SAINT-QUENTIN-EN-YVELINES, France – Tiger Woods won his 80th PGA Tour event exactly a week ago and came to the Ryder Cup with as much confidence as he's had all season.
A week later, he'll leave Paris a wholly defeated 0-4-0.
Woods dropped his singles match to Jon Rahm, 2 and 1, Sunday, rounding out a winless week.
"It's disappointing because I went 0-4, and that's four points to the European Team," Woods said late Sunday. "I'm one of the contributing factors to why we lost the cup, and it's not a lot of fun."
In all three of his team matches – two with Patrick Reed and one with Bryson DeChambeau – Woods went up against Europe's unstoppable force of Tommy Fleetwood and Francesco Molinari, who finished a perfect 4-0 together. By himself on the final day, he took Rahm to 17 before the Spaniard closed him out with a birdie.
In Woods' last eight Ryder Cup matches, he's now 0-7-1. The last time he won a match outright was against Molinari in singles in 2010 in Wales.
His career Ryder Cup record is 13-21-3.
---
Match scoring from the 42nd Ryder Cup
Ryder Cup: Articles, photos and videos
---
"It's frustrating because we came here, I thought we were all playing pretty well, and I just didn't perform at the level that I had been playing and just got behind early in the matches and never got back," Woods said.
It's likely all that goes with a Woods victory had drained him by the time he touched down at Le Golf National last Monday.
Woods tried to conserve as much energy as he could during practice rounds on Tuesday, Wednesday and Thursday. He and his American teammates played 18 holes the first day but followed with only nine holes thereafter.
Sensing that Woods was still a bit tired, U.S. captain Jim Furyk sat Woods in Friday afternoon foursomes but returned the next day and sent him out for two matches. Woods looked exhausted by the afternoon, even though he insisted he was not. Ditto for his singles match against Jon Rahm on Sunday.
Ultimately, it was the worst Ryder Cup performance ever for Woods, who failed to earn even a half point in four matches.
For now, Woods has plenty of time to rest. The new PGA Tour season starts next week, and Woods has not committed to any events. The only thing on his schedule is the pay-per-view event in Las Vegas against Phil Mickelson the day after Thanksgiving.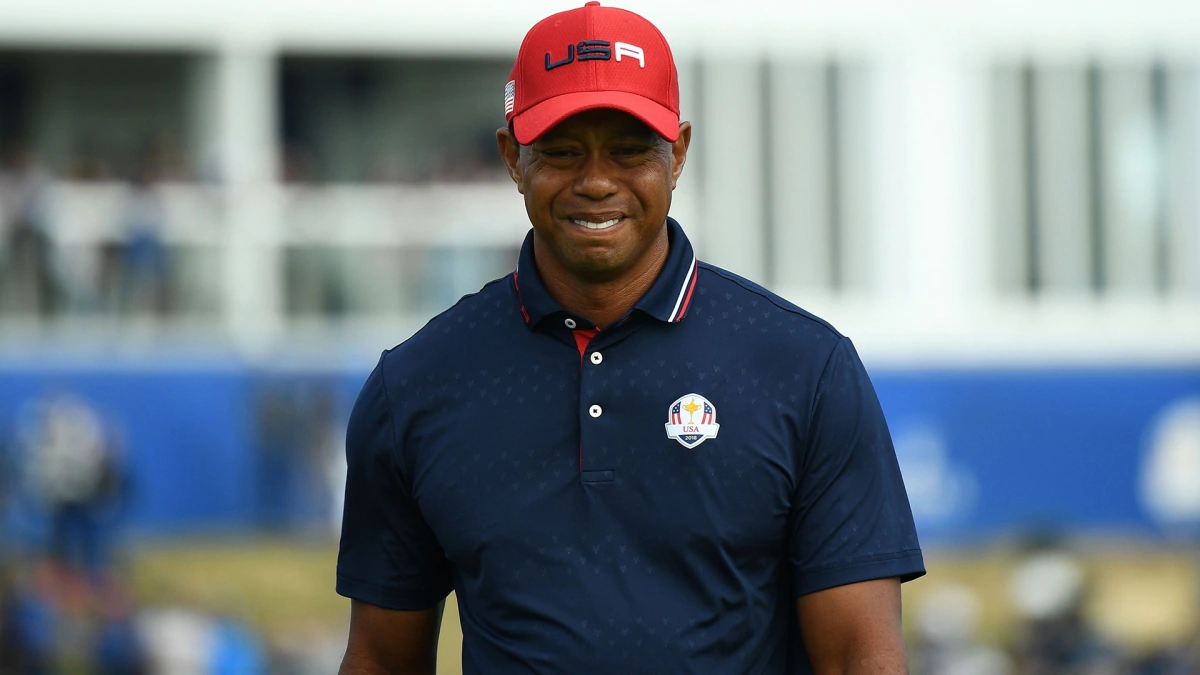 Source: Internet