SAINT-QUENTIN-EN-YVELINES, France – Tiger Woods apparently played a pivotal role in getting Patrick Reed ready for that epic Ryder Cup singles match against Rory McIlroy – all by cracking a joke on the range.
Then a U.S. vice captain, Woods noticed that Reed was too amped up during the warm-up for the opening singles match.
"He's watching me warm up, and he's like, He needs to calm down. He needs to chill out," Reed recalled. "I was hitting the ball sideways – I was just like, Let's go.
---
Ryder Cup: Articles, photos and videos
---
"But he pulled me aside. Cracked a little joke to calm me down a little bit" – what the joke was, Reed wouldn't say, but you can probably guess that it was unprintable – "and I was able to bring that adrenaline level down to manageable, rather than sitting there on high rev."
It didn't take long for Reed to explode again.
In one of the most entertaining matches in Ryder Cup history, Reed and McIlroy traded blows for the first eight holes at Hazeltine, combining for eight birdies and an eagle before settling down. Reed eventually won the match, 1 up, after rolling in a birdie putt on the final green.
"It's something that was hard to make sure you stayed up in that mind frame and also that level that you could play," Reed said. "You get so amped up, it's hard. It's hard to figure out how far you're going to hit the ball, but at the same time, if you're so even-keeled in the other direction, it's hard to get yourself up to get going. You only have 18 holes.
"The good thing is I've been able to manage that really well, and luckily I was able to have Tiger there to help me out there on Sunday."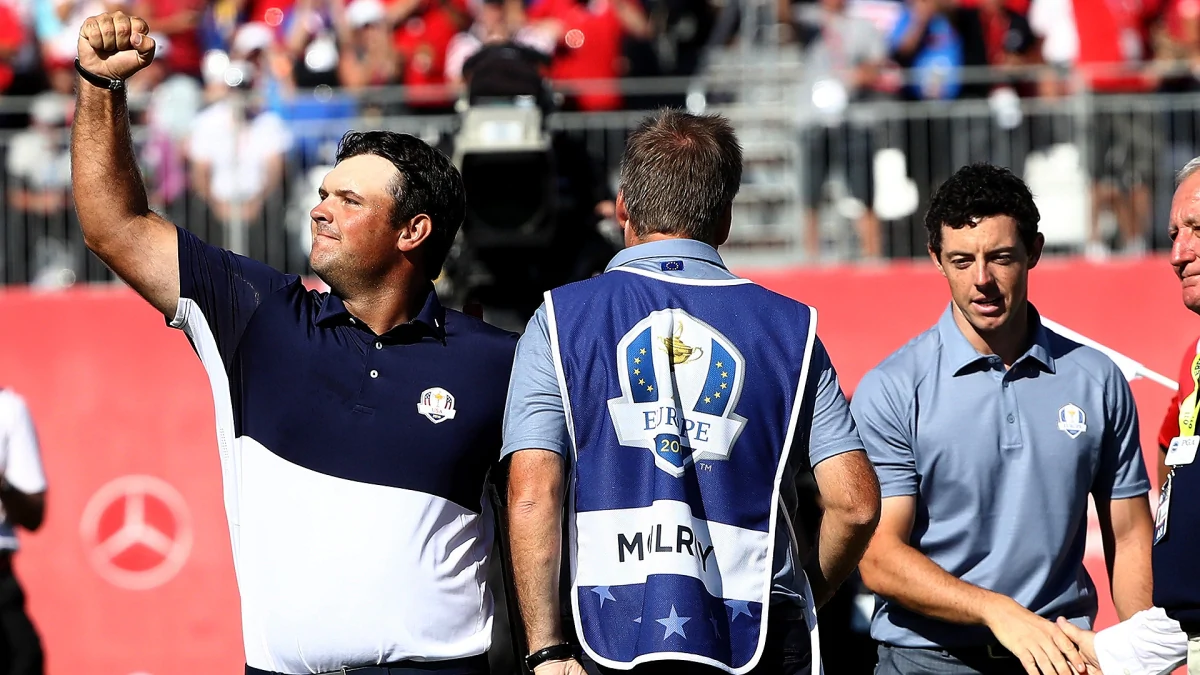 Source: Internet