SOUTHAMPTON, N.Y. – Tiger Woods has played three, nine-hole practice rounds at Shinnecock Hills, each with a wide variety of playing companions.
But the one constant throughout his preparations has been his putting, which was an issue in his last start at the Memorial.
Woods played a practice round on Monday with Steve Stricker, who has served as Tiger's unofficial putting coach in the past. He also arrived at the U.S. Open with two putters in his bag, one his normal "gamer" and the other a model he uses back home when he's practicing.
---
U.S. Open: Tee times | Full coverage
---
"When I'm at home, I have a couple practice putters that I have, and I've always been one that likes the heel-shafted putter. I like feeling the toe move. I love feeling the release of it," he explained on Tuesday. "What I've done over basically my entire career is putt with those putters at home a lot. And then I like to feel that in my fingers when I grab my other putter, the one you see me putt with for most of those years, and have that same swing."
Two weeks ago at the Memorial, where he tied for 23rd place, Woods ranked 56th for the week in putting and lost 7.69 shots to the field on the greens.
Woods said he spent last week working on his putting and was also encouraged by this week's poa annua putting surfaces, like those he grew up playing in Southern California.
"What I did at Memorial, I just didn't feel comfortable over it," he said. "I couldn't see my lines. And those greens were quick, and I just didn't feel comfortable and didn't hit many good putts. I hit a lot of bad ones."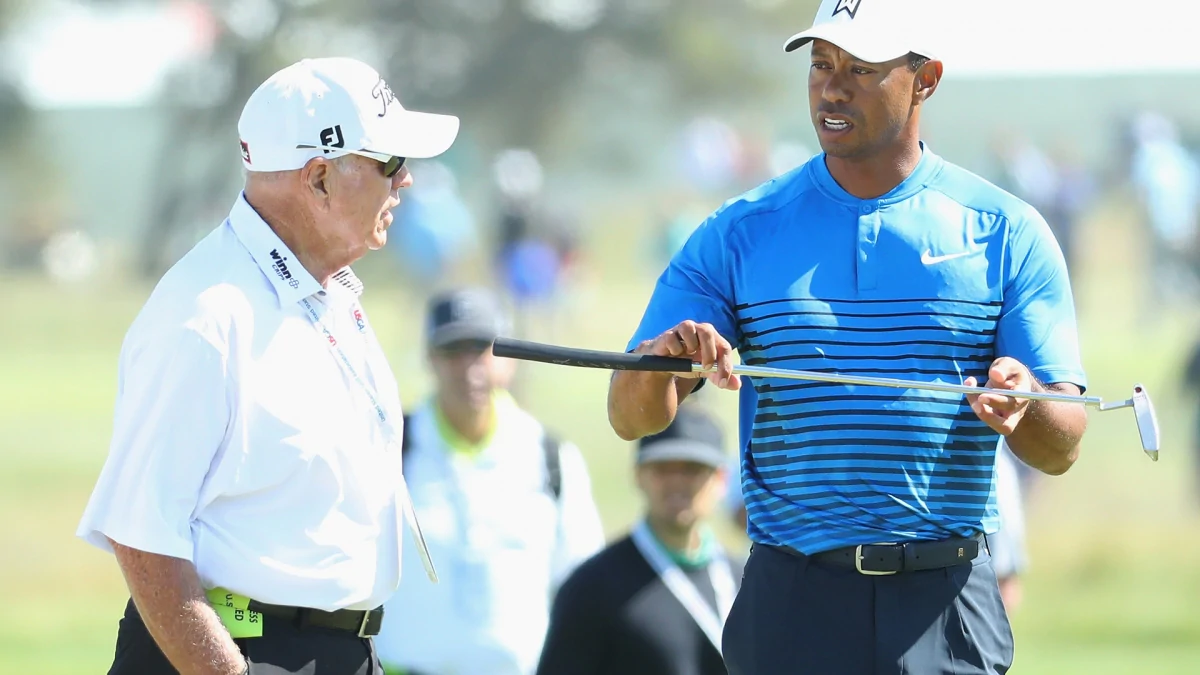 Source: Internet