ST. LOUIS – Dripping sweat on his third hole of the day Thursday morning, Tiger Woods ducked into a port-a-potty and swapped out his navy Nike polo for a fresh one.
The wardrobe change wasn't the immediate cause for his turnaround, of course, but Woods just so happened to shake off an early 3-over start to shoot an even-par 70 and stay in the mix at the PGA Championship.
---
PGA Championship: Scores | Live blog | Full coverage
---
Woods explained afterward that he usually packs a spare shirt in the summertime and changes after his pre-round warmup. He couldn't find a spot near Bellerive's 10th tee, however, so he waited until after hitting his tee shot on 12.
It didn't take long for Woods to quickly drench that shirt, too, on a day when the heat index headed north of 100 degrees.
"As you know, I sweat a lot, and I lose a bunch of weight," he said. "I have the hardest time during summer maintaining weight. No matter what I eat, no matter what I drink, I just can't maintain weight. So this heat is one of the issues that I have."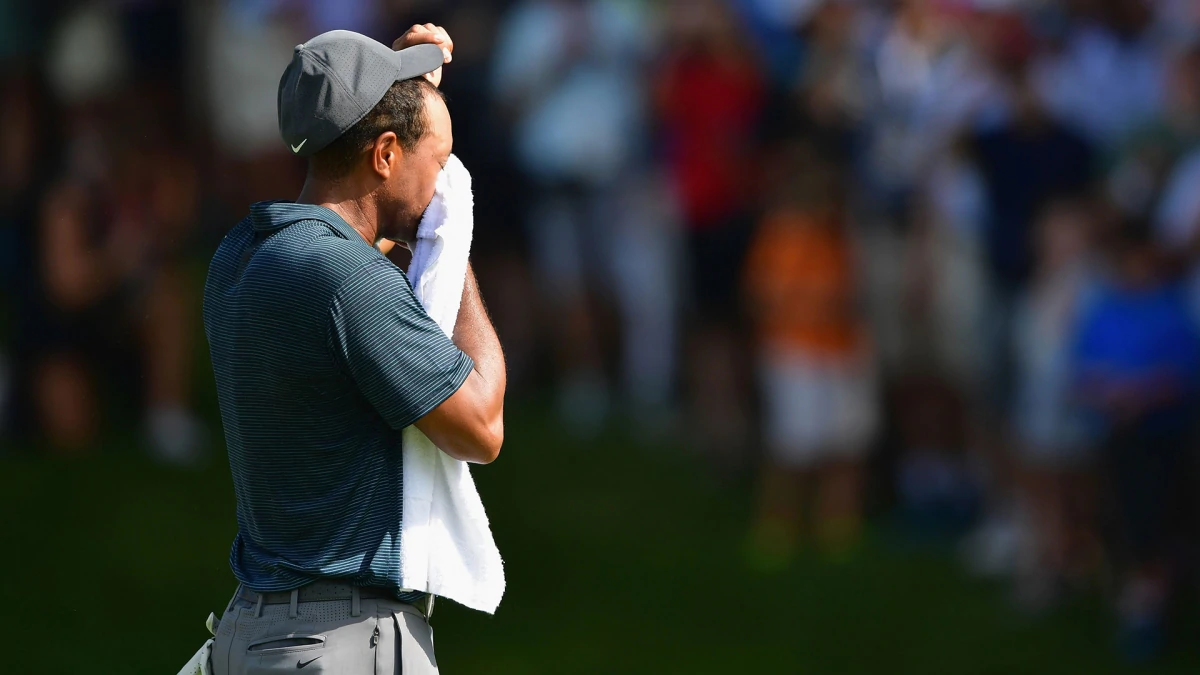 Source: Internet