SAN DIEGO – Of all of Tiger Woods' historic accolades – 14 major championships, 79 PGA Tour titles – this may be one of the most curious footnotes to his career.
It's been two decades since Woods has made a hole-in-one on Tour, a drought that stretches all the way back to the 1998 Sprint International at Castle Pines in Colorado. It's also a drought that came within a few blades of grass of ending on Thursday at the Farmers Insurance Open.
Plodding along at 1 over par on the South Course at Torrey Pines, Woods launched his 6-iron tee shot high into the cool air at the 188-yard 16th hole.
Woods' shot landed on the front of the green, bounced once and just slid by the hole before stopping 8 inches away for a tap-in birdie to move him to even par, where he would finish the day.
"GET IN THE HOLE!"

@TigerWoods nearly brings down the house. pic.twitter.com/kxyMwY2gcn

— Golf Channel (@GolfChannel) January 25, 2018
"It was just a full 6-iron, just tried to throw it up in the air as high as I could because these greens are really springy and it felt good, looked good, and then we listened for some noise," Woods said.
Woods has had three aces on Tour. The first was in 1996, during the final round at the Greater Milwaukee Open (No. 14) in his professional debut. He scored his second a year later during the third round at the Waste Management Phoenix Open on the rowdy 16th hole, a moment that produced a famous celebration. His last came at the International in '98.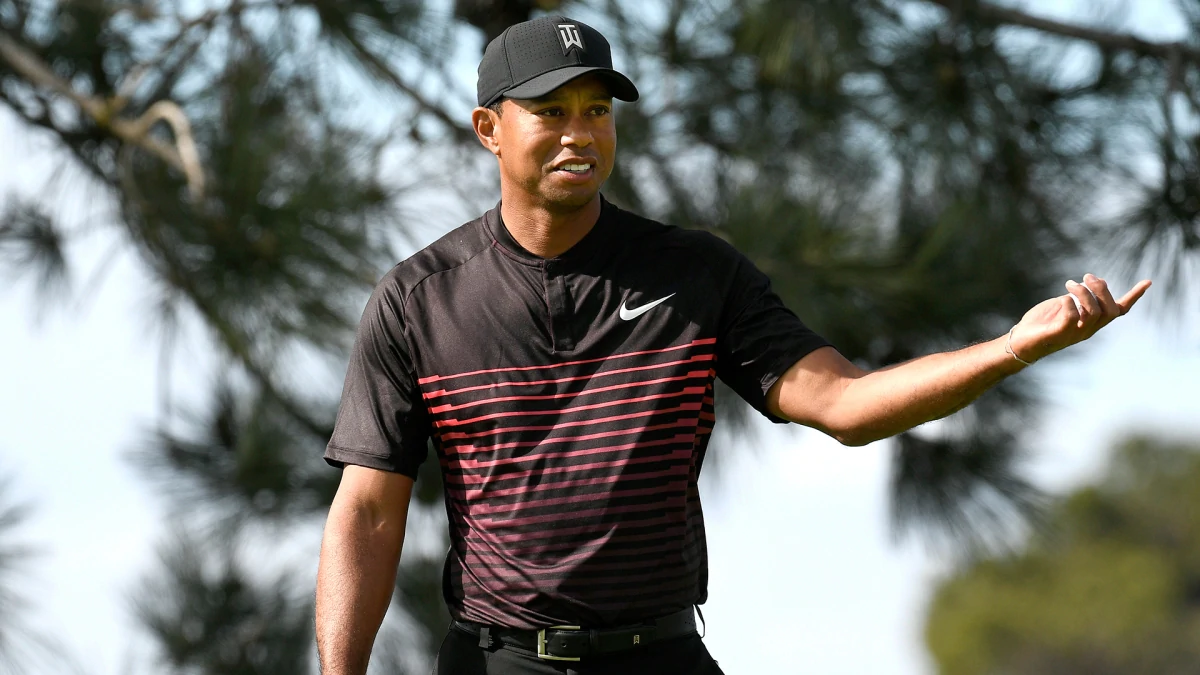 Source: Internet