ATLANTA – The U.S. Ryder Cup team won't arrive in Paris for next week's matches until Monday, but one pairing already seems to be penciled into captain Jim Furyk's lineup.
Tiger Woods and Bryson DeChambeau have become regular practice-round partners, and when Furyk made both captain's picks, it added to the notion that they would be paired during the team sessions in France. On Tuesday at East Lake, Woods and DeChambeau teed it up yet again.
Both Woods and DeChambeau play Bridgestone golf balls, although they use different models.
"The two are very similar, they are very numbers-oriented and that translates to their feel on the course, but they get fitted to two different golf balls," said Adam Rehberg, Bridgestone Golf's ball-fitting manager.
---
Projected FedExCup standings
Full-field scores from the Tour Championship
Tour Championship: Articles, photos and videos
---
Woods plays the company's Tour B XS, which is softer and spins more, while DeChambeau plays the Tour B X, which is designed to take spin off shots.
Although DeChambeau played a version of the company's golf ball that was close to what Woods now plays earlier in his career, he appeared to be preparing for a pairing next week during Tuesday's practice round.
"I've seen some chipping of the other's ball during practice rounds, getting used to it," Rehberg said. "There's been some sharing of golf balls internally between those guys. It's almost like the worst kept secret in golf. It seems they are going to be paired up one way or another."
The rules for the Ryder Cup were changed in 2006. They allow for foursomes teams to change golf balls between holes but not during a hole, which explains the duo's interest in becoming comfortable with the other's golf ball, particularly around the green and for chip shots.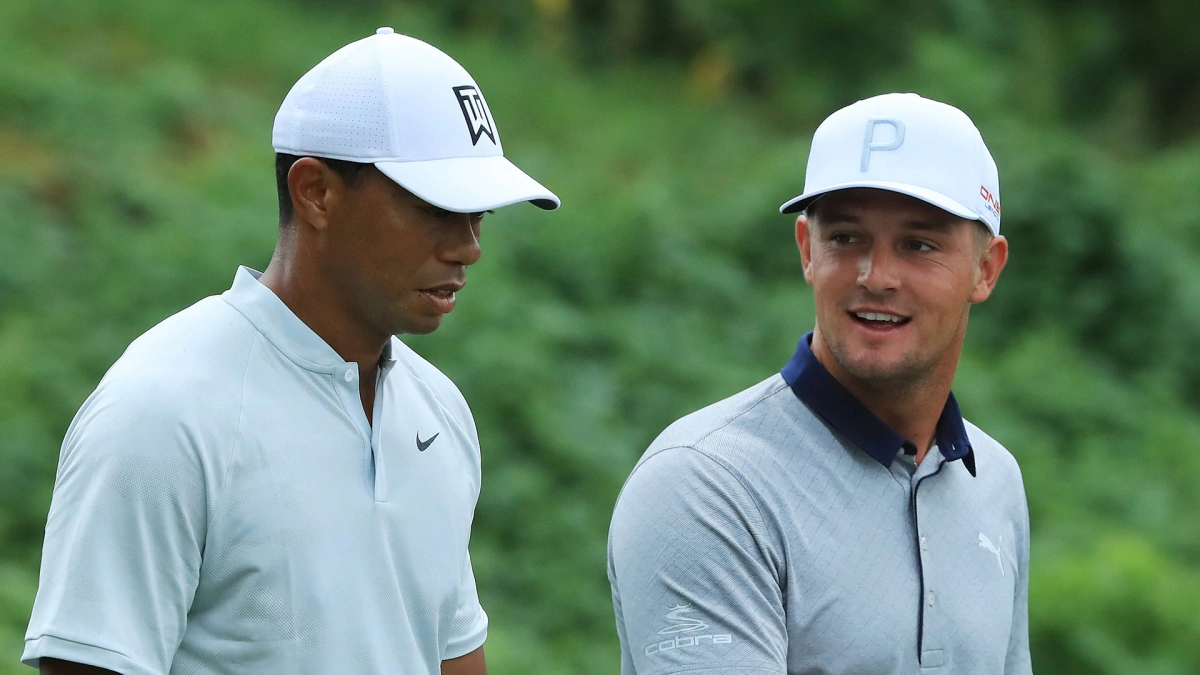 Source: Internet