JERSEY CITY, N.J. – The final margin at the end play Thursday of the Presidents Cup's wasn't decided until the last hole of the last match.
The Americans were ahead 3-1, as Jason Day and Marc Leishman held a 1-up advantage with two holes remaining for the Internationals in their match against Kevin Kisner and Phil Mickelson.
With a chance to cut the International deficit to a single point, Day and Leishman instead bogeyed the last two holes to halve the match, giving the Americans a 3 1/2 to 1 1/2 advantage after Day 1.
Phil Mickelson had an 8-footer for par on the par-3 18th hole to win the match and the put the U.S. up 4-1, but it just slid past the hole.
"That's about as intense as it gets," Leishman said. "You have all your teammates there and all the American guys, and the match is on the line."
---
Presidents Cup: Articles, video and photos
Presidents Cup: Match-by-match scoring
---
But, then, Day jumped in and added, "A half-point is better than none."
To be fair, it was impressive that the Internationals got back into the match in the first place, even despite the disappointing finish. Mickelson and Kisner were 3 up after seven holes and seemingly cruising, but Day and Leishman rattled off four straight wins to take the 1-up advantage.
"It was interesting," said Mickelson, who's seen his fair share of drama over his 23 consecutive U.S. team competitions.
For Kisner, it was his first ever team match as a professional for the U.S. He appeared a bit nervy at times, but there were other moments when he picked up his veteran teammate, even if he disagrees.
"He was my partner in my first Presidents Cup match, something I'll always remember," Kisner said. "He was the epitome of class in a partner, and I just can't thank him enough. He carried me around all day."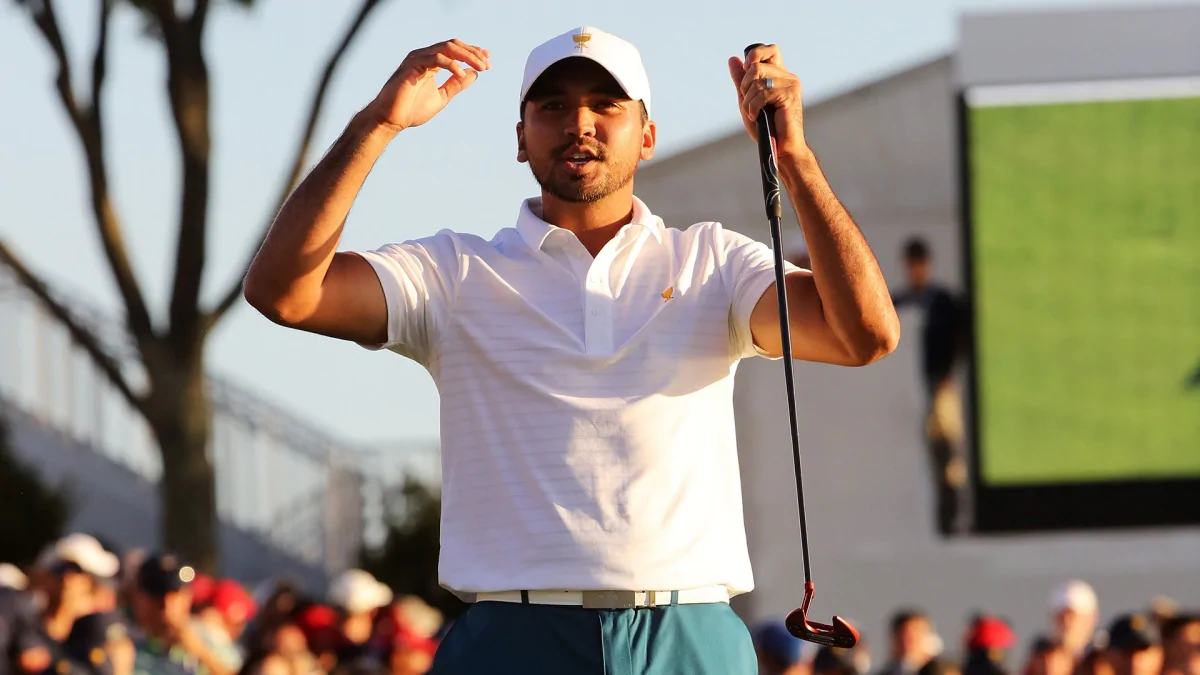 Source: Internet