CARNOUSTIE, Scotland – Three of the top five players in the world missed the cut at The Open.
Bernhard Langer did not.
The 60-year-old, who is in the field via his victory in last year's Senior Open Championship, shot even-par 71 on Friday. At 2 over through 36 holes, he safely made it under the plus-3 cut line.
"You know, I've played the Masters [this year], made the cut. I'm here and made the cut. I think it is an accomplishment," he said. "There's a lot of great players in the field, and I've beaten a lot of very good players that are a lot younger than me."
Langer had three birdies and three bogeys in the second round and said afterwards that he was "fighting myself" with his swing. He's spent the last few days on the phone with his swing coach, Willy Hoffman, trying to find some comfort.
---
Full-field scores from the 147th Open Championship
Full coverage of the 147th Open Championship
---
Despite his score, and his made cut, Langer the perfectionist wasn't satisfied with the way he went about achieving his results.
"I wasn't happy with my ball-striking. My putting was good, but I was unlucky. I had like four lip-outs, no lip-ins. That part was good. But the ball-striking, I wasn't really comfortable with my swing," he said. "Just, it's always tough trying stuff in the middle of a round."
Langer, a two-time Masters champion, has never won The Open. He does, however, have six top-3 finishes in 30 prior starts.
As for finishing higher than some of the top-ranked players in the world, the World Golf Hall of Famer is taking it in stride.
"I'm not going to look and say, 'Oh, I beat Justin Rose or beat whatever.' But it just shows it's not easy. When some of the top 10 or top 20 in the world don't make the cut, it just shows that the setup is not easy," Langer said. "So I got the better half of the draw maybe, too, right? It wasn't much fun playing in the rain, I guess, this morning for five hours. I had to practice in the rain, but I think once I teed off, we never used umbrellas. So that was a blessing."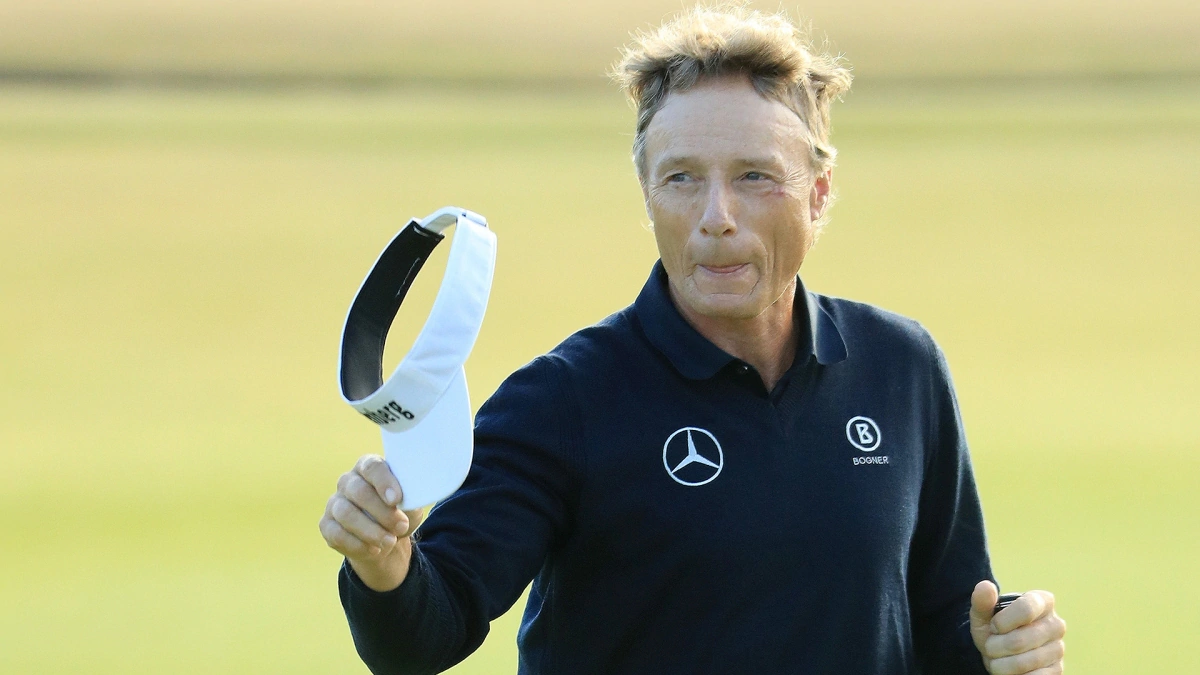 Source: Internet