SAINT-QUENTIN-EN-YVELINES, France – Among the items of interest U.S. Ryder Cup captain Jim Furyk had coming into this week's Ryder Cup was the health of Justin Thomas.
Although Thomas is a rookie on this year's team he's likely to be one of the American side's key players if the team is going to end a victory drought in Europe that now stretches 25 years and when he was slowed by a case of tendinitis in his right wrist at the Tour Championship the captain took notice.
"The wrist, it's fine," Thomas said. "Like I said last week, it looks worse than it is. It's just the white tape on top of the K.T. tape, it's more prevention. It's something to where it's not going to get any worse."
---
Ryder Cup: Articles, photos and videos
---
Thomas, who said he's experienced no pain in his wrist the last two weeks and that the injury isn't impacting his game, has played the last two days alongside Jordan Spieth and it seems likely the two will partner this week at Le Golf National.
Asked if he would be able to play all five sessions if he was asked by Furyk, Thomas' response didn't suggest he's been slowed by the ailment.
"Could I play five matches? I'd play six if I could," he smiled. "If [Furyk] needs me to go five, I'll go five. If he needs me to go two or three, I'll go two or three. Whatever it is, I'll be ready to go."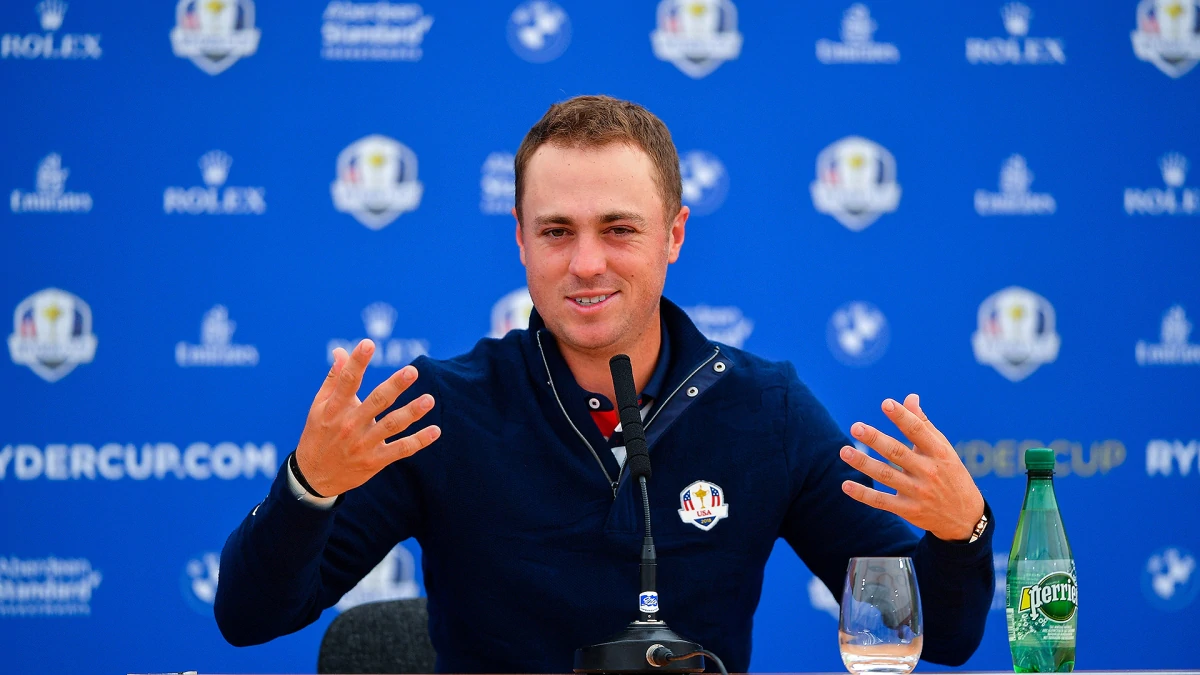 Source: Internet