LOS ANGELES – After spending the first two rounds of the Genesis Open caught amid the traveling circus that accompanies tournament host Tiger Woods anytime he tees it up, Justin Thomas relished his third trip around Riviera with fewer bodies – and voices – in the crowd.
Thomas was part of this week's marquee early-round grouping, playing the first 36 holes alongside Woods and Rory McIlroy. McIlroy suggested that the chaos of a Woods gallery costs the 42-year-old half a shot per round, and it's a sentiment that Thomas supported after climbing into the top 10 with a third-round 67.
"Yeah, it was pretty wild this first couple days. It was all right for a little bit today, but there at the end it got a little out of hand," Thomas said. "I guess it's a part of it now, unfortunately. I wish it wasn't. I wish people didn't think it was so amusing to yell and all that stuff while we're trying to hit shots and play."
---
Full-field scores from the Genesis Open
Genesis Open: Articles, photos and videos
---
Thomas enters the final round four shots behind Bubba Watson as he looks to win for the second time this season. While the crowds at Riviera are a fraction of the size encountered two weeks ago at TPC Scottsdale, Thomas recalled a couple of unfortunate incidents from that event when fans spoke up and snapped mid-swing pictures while he played the first two rounds alongside Jordan Spieth.
"I don't know – I guess they just think it's funny," Thomas said. "It might be funny to them, and obviously people think of it differently and I could just be overreacting. But when people are now starting to time it wrong and get in people's swings, is just completely unacceptable really.
"We're out here playing for a lot of money, a lot of points, and a lot of things can happen. And you would just hate to have, hate to see in the future something happen down the line because of something like that."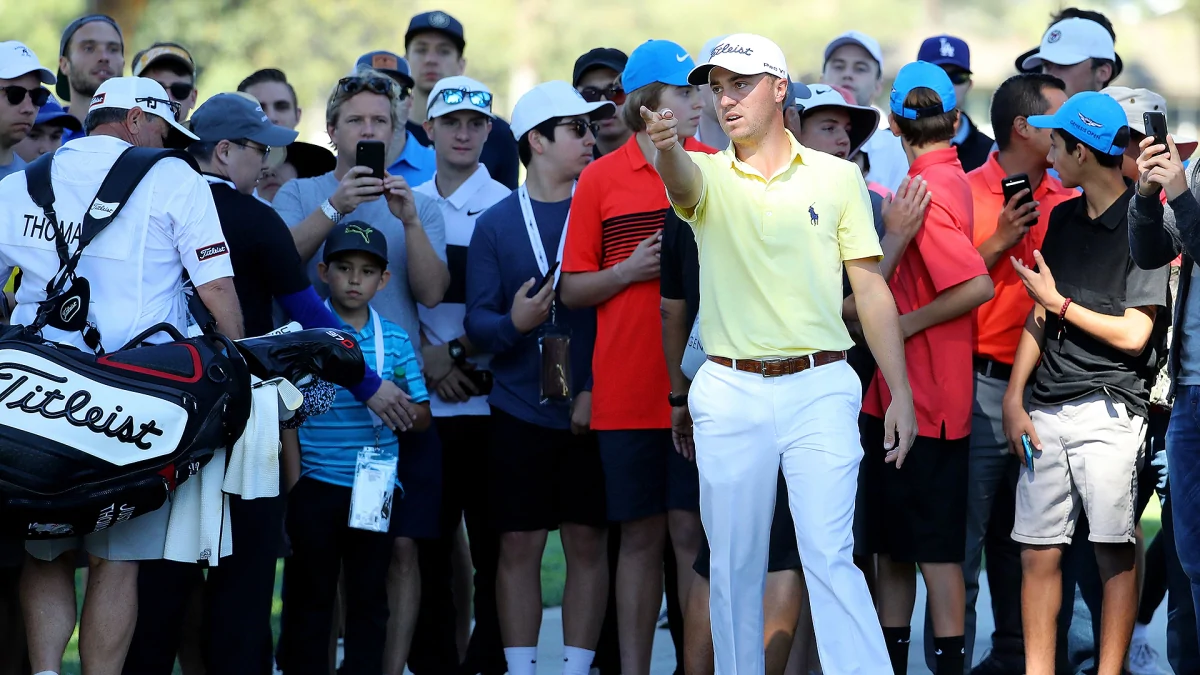 Source: Internet