Coming off a FedExCup title and Player of the Year honors, Justin Thomas has a chance to add to his accolades in the very first start of a new season.
Thomas won five times last season, including the PGA Championship, with the first of those titles coming at the CIMB Classic in Malaysia. He also won in Kuala Lumpur in 2015 for his first-ever PGA Tour victory, meaning he returns to Asia this week after a one-week offseason as a two-time defending champ.
It means Thomas has an opportunity to become the first to three-peat on Tour since Steve Stricker at the John Deere Classic from 2009-2011.
"It's actually funny, I didn't realize this until today but the last person to do it was Stricker, and who was caddying for him was my caddie (Jimmy Johnson)," Thomas told reporters. "So I'm hoping that he is the reason for the three-peat and we can get some good vibes through him. But it would be an unbelievable achievement."
---
CIMB Classic: Articles, photos and videos
---
Thomas will begin his title defense at 8:40 p.m. ET Wednesday alongside Rookie of the Year Xander Schauffele and Malaysian Olympian Gavin Kyle Green.
Thomas returns to Malaysia at No. 4 in the latest world rankings. While his cell phone goals list received attention after the season-ending Tour Championship, the 24-year-old explained that reaching world No. 1 is more of a long-term prospect than something he is focusing on for 2018.
"I mean obviously that would be great, but it's just a career goal. It's something I want to achieve. I think any or a lot of golfers also want to achieve that," Thomas said. "I guess all of the preparation, all of the off-course preparation, anything that I'm putting in I guess you could say is striving or trying to get to that No. 1 spot. So that's definitely an extremely important and highly-ranked goal of mine in my career."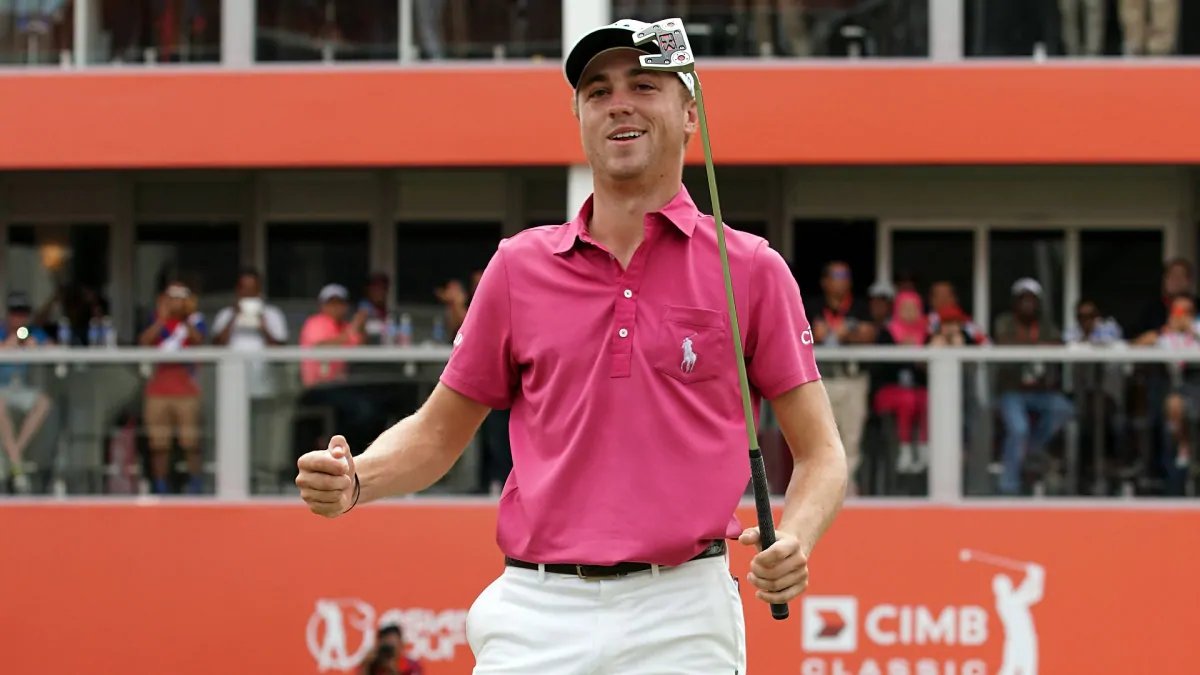 Source: Internet