JERSEY CITY, N.J. – The last 48 hours have been such a whirlwind for Justin Thomas that, when the FedExCup champion woke up Tuesday morning in New York, he had no idea where he golf clubs were.
Luckily, his caddie made sure that they were safe and sound.
"Doing nothing Monday was really nice," Thomas said Tuesday at Liberty National, site of this week's Presidents Cup. "I wanted nothing to do with golf. I just wanted to relax.
---
Presidents Cup: Articles, video and photos
---
"I need probably a good night's sleep tonight and just get the body feeling everything, how I want to again. It does take a lot out of you. I would love to be tired for that reason every time and the rest of my career."
Thomas, 24, may not have known where his clubs were but he does know where the FedExCup trophy is. It was shipped to his South Florida home. Thomas was asked why he didn't bring it with him to Liberty National.
"Just set it in the team room all week," Thomas quipped. "That would be a Phil (Mickelson) move."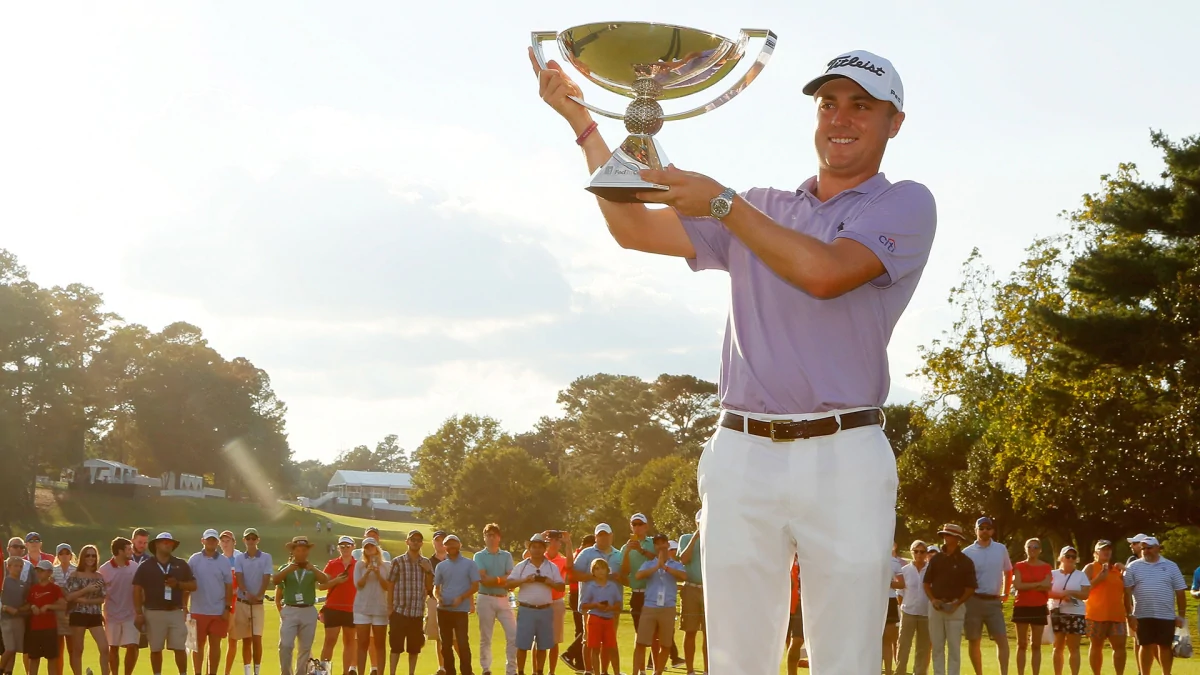 Source: Internet