SCOTTSDALE, Ariz. – Justin Thomas is no stranger to low rounds on the PGA Tour, and for a while it seemed like another sub-60 effort might in the cards Saturday at the Waste Management Phoenix Open.
Thomas started the day four shots back, but he built a two-shot lead after making birdie on each of his first six holes to begin the third round. But that was only the start of the adventures for Thomas, who gave back all of those strokes in a forgettable three-hole stretch on the back nine.
After a bogey on No. 14, Thomas pulled his drive into the water on the reachable 15th en route to a triple bogey. Things only got worse on the following hole, where he botched an attempted tap-in on the par-3 16th and made his second double bogey of the week to the displeasure of thousands of fans gathered around the green.
It added up to an even-par 71 that left him at 6 under for the week and essentially saw Thomas go from contender to leader to also-ran in the span of a few chaotic hours.
"Shocked. I'm speechless," Thomas said. "That pretty much sums it up."
Per Golf Channel research, Thomas' was 197th Tour round at TPC Scottsdale to feature eight birdies but the first not to finish under par.
When asked to identify a turning point, Thomas went back to the ill-fated tee shot on the par-5 15th when he overruled his previous game plan that called for a 3-wood off the tee.
---
Full-field scores from the Waste Management Phoenix Open
Waste Management Phoenix Open: Articles, photos and videos
---
"I'm so mad at myself for hitting driver," Thomas said. "Talked about in the practice round hitting the club that wasn't going to get us to the most narrow part, and I just was feeling it for some reason and I hit it. It obviously was a really bad drive, but that's beside the point."
Thomas admitted that Saturday's round wasn't the first time he has missed a tap-in – "I've done it enough," he said – but he remains confident that his game would stack up "against anybody else right now."
Still, in the wake of a back-nine 41 that took him out of the mix and included an embarrassing gaffe, he was left to wonder what might have been.
"It just sucks to play so well and have a really, really good chance to win this tournament and then to give it away in two holes, really," Thomas said. "I'm just really, really upset right now. It just, it sucks. Luckily it wasn't on Sunday and I have another day to try to have another good round."
Thomas took to Twitter after the round to vent:
Those last 5 holes…. #wut #bigsadface pic.twitter.com/94XuGPPDm2

— Justin Thomas (@JustinThomas34) February 3, 2018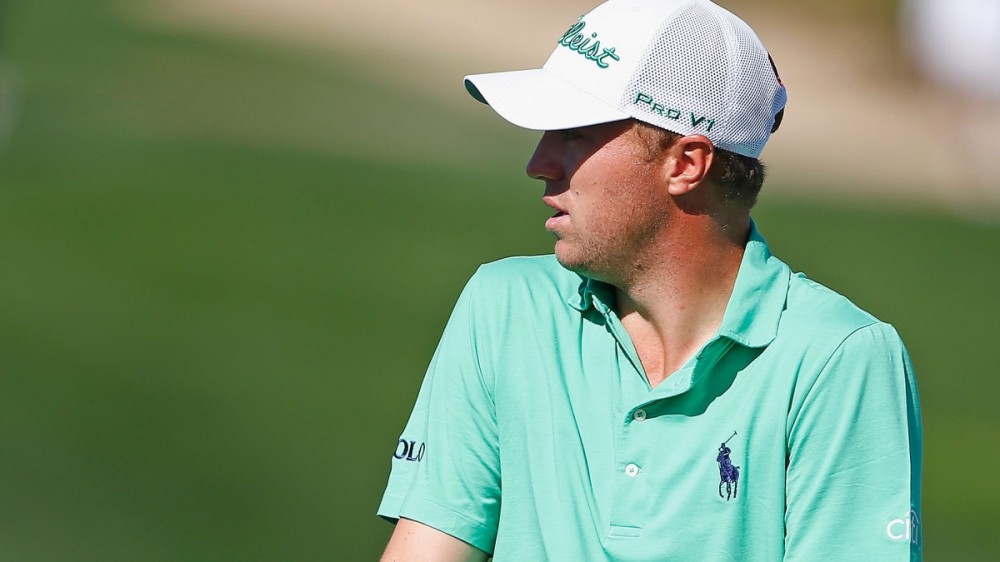 Source: Internet