ATLANTA – Justin Thomas was tied for fourth place following his second-round 69 on Friday at the Tour Championship, which considering the state of his game on Day 2 was an accomplishment.
"I wish I had my 'B' game today. I would say I had my 'C' or 'D' game today," he laughed.
Thomas' struggles were primarily with his driver and he hit just 6 of 14 fairways at East Lake, but he was able to scramble late in his round with birdies at Nos. 15 and 18 to remain three off the lead.
---
Projected FedExCup standings
Full-field scores from the Tour Championship
Tour Championship: Articles, photos and videos
---
"I drove it so poorly today, this is probably in my top 5 rounds of the year I'm most proud of just because I easily could have shot 4- or 5-over par today and not had a chance to win the tournament," he said. "I hung in there and birdied two of the last four, and I have a chance."
Thomas was slowed the last two weeks by a right wrist injury that limited his preparation for the finale and said the issue with his driver is timing and the byproduct of a lack of practice.
Thomas made up for his erratic driving with his short game, getting up and down four out of seven times including on the fourth hole when he missed the fairway well left, punched out short of the green and chipped in from 81 feet.
"[Rory McIlroy] just kind of said it looked like a '3' the whole day and I kind of laughed because I played with him at The Players and I chipped in three times that first round with him, so I guess he's good luck for me," Thomas said.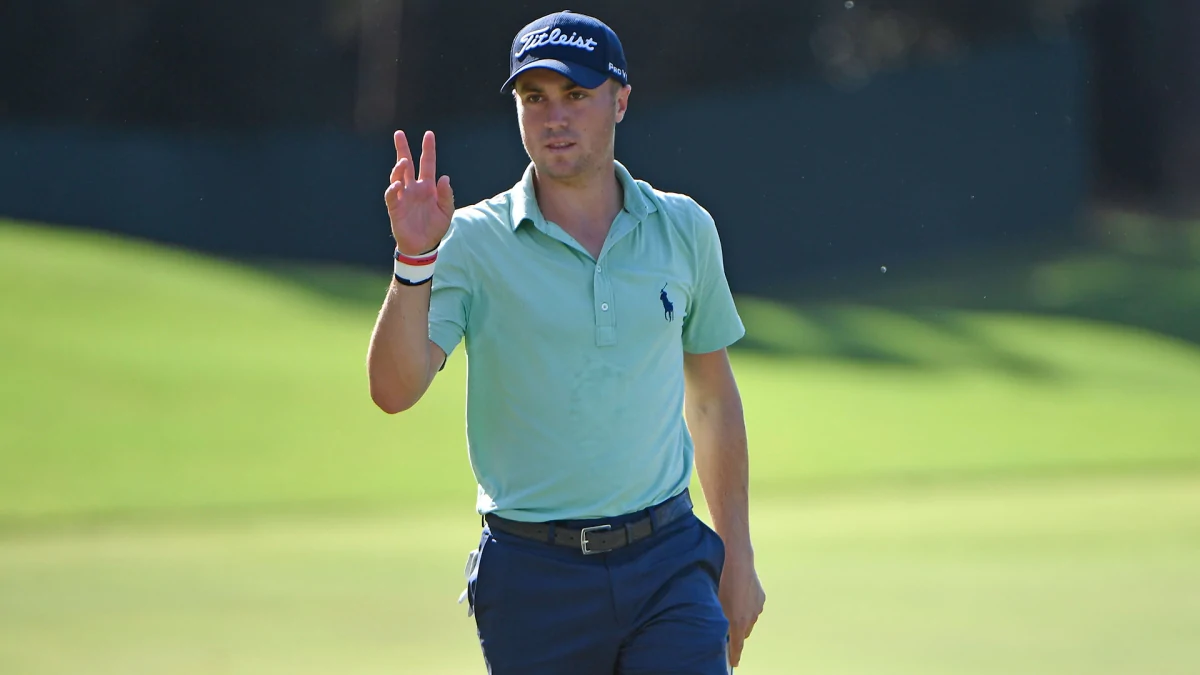 Source: Internet