One of the most important factors for getting that optimal number on your scorecard is having the right ball. Picking the right golf ball is a great way to tailor your gear to your playing style and give yourself a little help getting onto the green.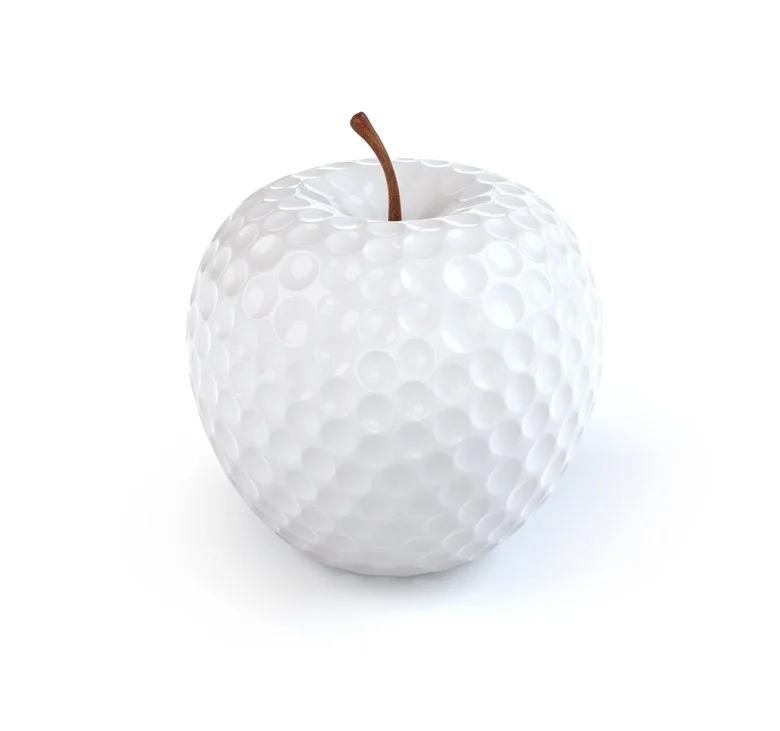 The 8 Best Golf Balls of 2021
While golf ball technology has come a long way from its earliest roots of wood, leather or even feathery golf balls, there is still significant variation among ball types today. For example, some golf balls have as many as 500 dimples while others have as few as 300.
Below, find the best type of ball for you and your playing style to hopefully take a few strokes off your next 18.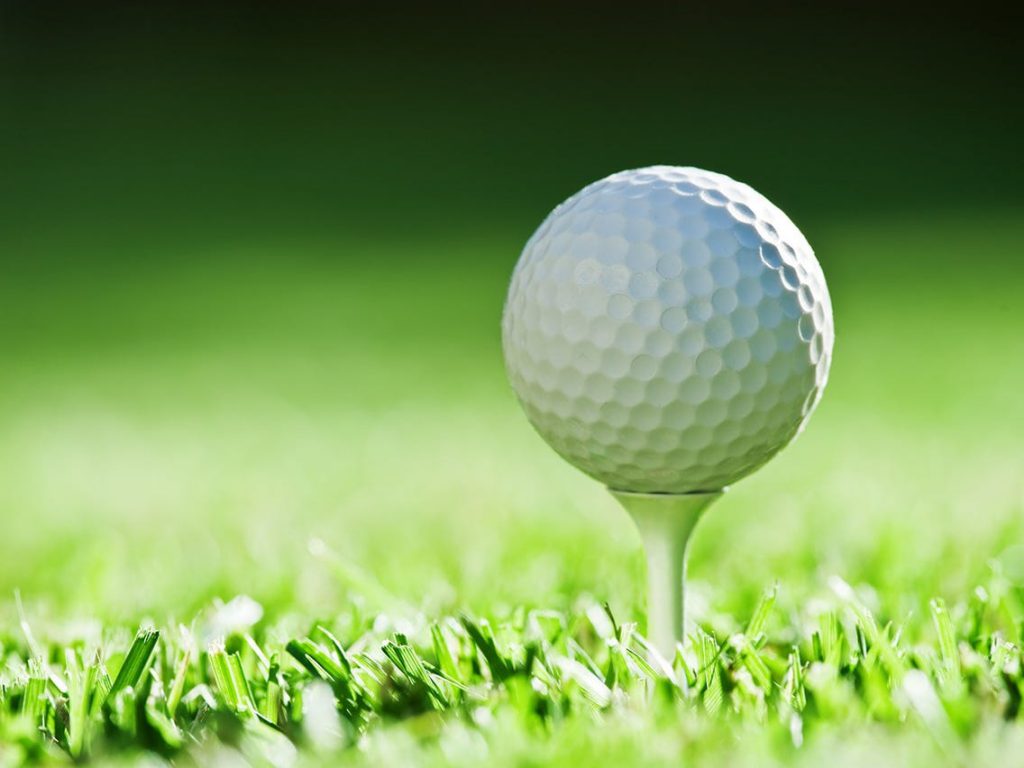 Here are "The 8 Best Golf Balls of 2021" you can buy:
Best Overall Golf Ball 2021: Titleist DT Trusoft Prior Generation Golf Balls
Best Golf Ball 2021 for Distance: TaylorMade TP5X Golf Balls
Best Golf Ball 2021 for Beginners: Callaway Supersoft Golf Ball
Best Golf Ball 2021 for High Handicappers: Callaway Chrome Soft Golf Balls
Best Golf Ball 2021 for Women: Wilson Staff Fifty Elite Golf Balls
Best Golf Ball 2021 for Seniors: Titleist DT Solo Golf Balls
Best Golf Ball 2021 for Slow Swing Speed: Noodle Plus Easy Distance Golf Balls
Our Top Picks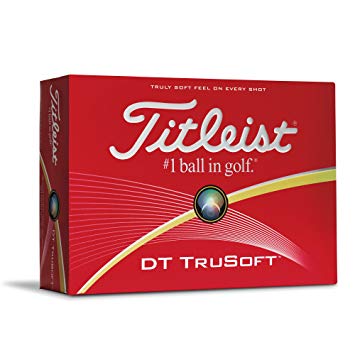 Best Overall Golf Ball: Titleist DT Trusoft Prior Generation Golf Balls
While the Titleist V1 Pro golf balls are a great option for any top flite golfer, the Titleist DT Trusoft balls offer many of the same benefits with a lower price tag. These low compression balls allow drivers to tee off with maximum distance in mind and a sight on the green.
The DT Trusoft balls also feature Titleist's softest core and a soft "pure ionomer" cover, allowing for precision putts and an easier short game. The unique Trusoft dimple design has consistency in mind, helping you hit the same shot every time you swing, so you know where you're headed.
It's simply a great golf ball that works for a wide range of golfers with a price tag that won't make you upset if you slice one into the water.
Best for Distance: TaylorMade TP5X Golf Balls
The TP5X TaylorMade golf balls have a high compression for optimal distance. The TP5X features a 90 compression, an increase of seven over the TP5. With a five-layer construction, TaylorMade's TP5x also reduces spin off the tee and with irons, although allows for those subtle spins around the pin. The TP5X is designed to go high and far with little drag and a steep descent angle. Including an ultra soft core, this ball is designed for experienced golfers with a quick swing and good ball control.

Best for Beginners: Callaway Supersoft Golf Ball
Whether new golfers are young or old, all beginners will benefit from a ball with low compression and little spin. The Callaway Supersoft Golf Ball is a great option for any beginner for exactly these reasons.
The ultra-low compression of these Callaway balls allows beginners to maximize their distance without losing control of their ball. The Supersoft balls also are designed for minimal spin and straight flight. Callaway's Supersoft Golf Balls have a much lower compression (35) than most other supersoft golf balls on the market, giving beginners the best chance at keeping their shot on the fairway. Overall, these golf balls are also fun for beginners because of the colors available, including orange, turquoise and lime, as well as the standard white.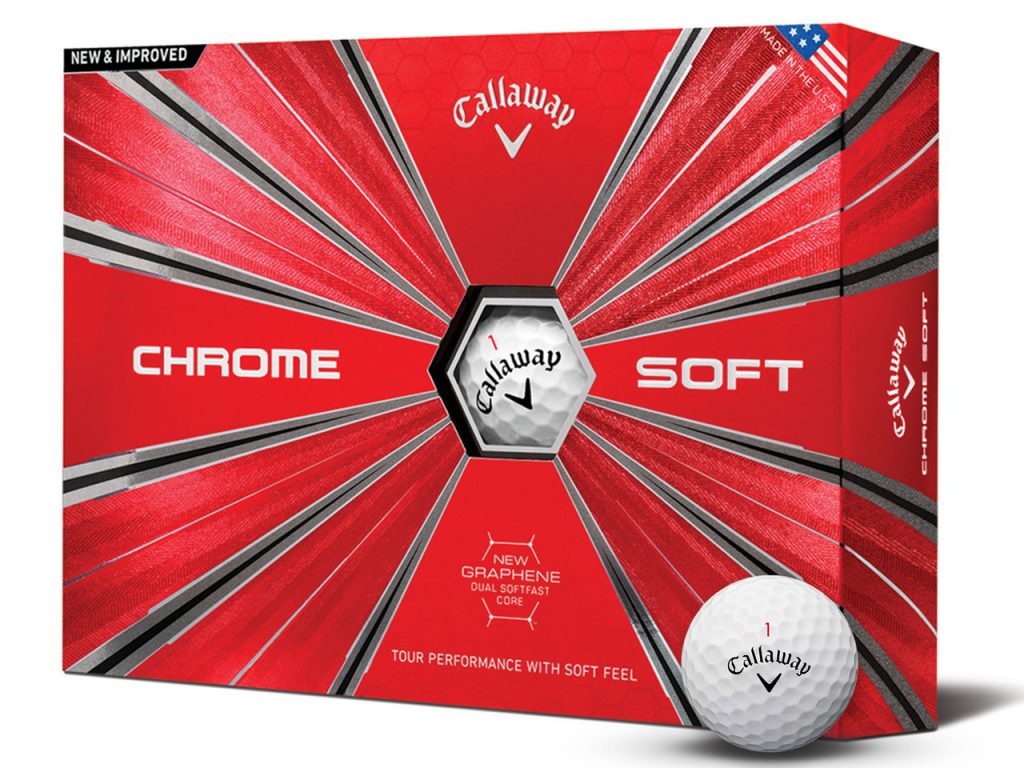 Best for High Handicappers: Callaway Chrome Soft Golf Balls
If you have a high handicap, a soft golf ball with a low compression is your friend. The Callaway 2018 Chrome Soft Golf Balls are a great option for high handicappers. Thes balls come off the tee high and fast, with minimal spin, giving you the control you want to keep on the fairway without sacrificing distance. Although these balls have a low compression and ultra-soft feel, they also have the spin you need off your wedge. The Chrome balls also come in a variety of designs for an easy-to-spot ball in the rough. Callaway lists "forgiveness" as one of the core properties of this golf ball — an important factor in getting that handicap down.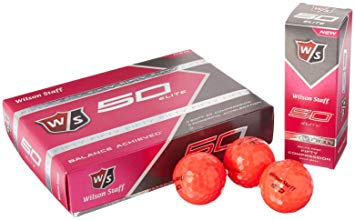 Best for Women: Wilson Staff Fifty Elite Golf Balls
The Wilson Staff Fifty Elite Golf Balls are some of the most popular balls for women on the market today. The WS balls are characterized by the seemingly contradictory "responsive cover" and "aggressive core," which combine for a soft feel, excellent distance and little spin off the tee. The two-piece ball features a 50 compression and new aerodynamic features for optimal in-air stability. The 50 Elite balls also come in orange, yellow and pink, as well as white. In addition to all of the benefits of this well-balanced ball in the performance categories, it's also priced well for any golfer.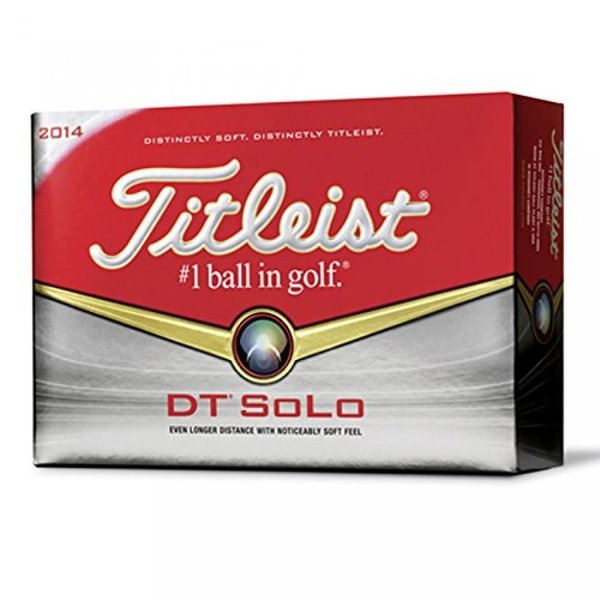 Best for Seniors: Titleist DT Solo Golf Balls
The Titleist DT Solo Golf Balls are a great option for senior golfers because of their soft feel and great performance. These balls stand out for covering a good amount of distance with each hit and have a truly excellent short game performance. Although not the most accurate ball on the market, the soft, fast core gives you notable distance with drivers and irons. Senior golfers vary significantly in every aspect of the game from swing speed to club preference, but the DT Solo balls will work for just about anyone's game.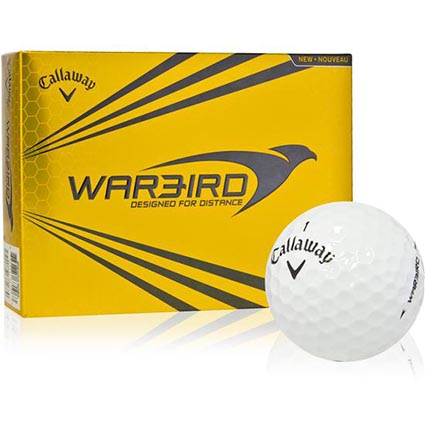 Best for Value: Callaway 2017 Warbird Golf Balls
If you want the cheapest golf balls around, check the pond at your local course. If you want quality balls at a great value, try the Callaway Warbird Golf Ball. But these inexpensive golf balls do not perform like a budget item. The Warbird's high-sensory ionomer cover gives you a great feel off the tee and the high-energy core helps you reach your maximum distance. Callaway describes the Warbirds as balls that are designed to deliver more speed, hang time and distance than other balls. The high compression balls are better for more experienced golfers, but these two-piece, HEX aerodynamic balls will work great for golfers at many skill levels.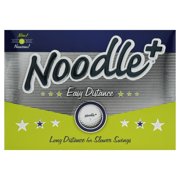 Best for Slow Swing Speed: Noodle Plus Easy Distance Golf Balls
Noodle Plus Easy Distance Golf Balls are specifically made for golfers with slow swing speeds. If your swing is below 85 mph, you can benefit from the simple responsiveness of the Noodle Plus balls. These soft balls are designed to give you the best distance you can get with a slow swing by maximizing the work that the ball does turning your impact into force.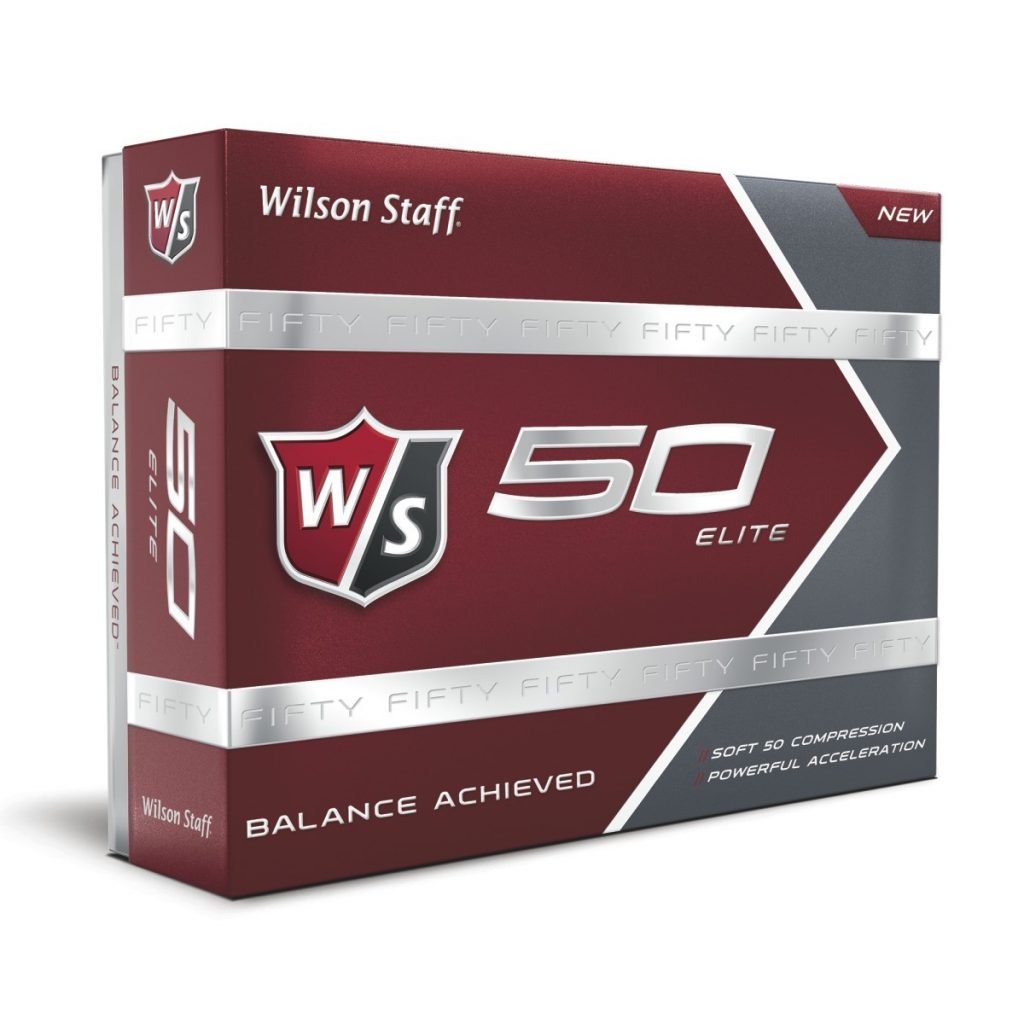 Wilson Staff Fifty Elite Golf Balls
The topmost factors in a high-quality golf ball are distance, feel and durability. The Wilson Staff Fifty Elite golf balls pass all of these factors and much more than these.
Wilson Staff Fifty Elite Golf Balls are two-pieces golf balls by construction. And this two-pieces golf ball strikes the exact balance between the high greenside spin along with lower driver spin, which allows you to get some explosive distances and softer feel.
This 50 compression golf ball offers you long carry and a quick stop which suits best both with an amateur and a pro golfer at the same time.
These balls come in a 12-balls pack with 4 color variations, which are white, pink, orange and yellow. But some of these colors won't help while playing on the green. However, the guaranteed explosive distance will help your performance even better. Most of all, you are getting all of these at a good deal.
Pros
Soft feel on hand
Highly responsive cover
Great deal for a 12 balls package
Explosive distance guaranteed
Lower drive spin balls
Durable
Good control and balance
Produces high Greenside Spin
Cons
Some colors are not contrasting with the green. So it's hard to spot the ball.
Not so good off the tee
Gives clear shots while hit with long clubs
Doesn't roll good enough as other high-end golf balls.
Final Verdict: Whether you are an amateur or a pro, this golf ball will go well with your practice anyway. Though this golf ball will not satisfy you with its quality if you expect them as other high-end golf balls, yet this is the best deal you are having at this price range. So let's give it a try and buy it now.
Frequently Asked Questions About Golf Balls
How do I pick the right golf ball?
While other factors like the amount of losses and price are taken into consideration, the different construction of golf balls technically means that one can get a golf ball to improve his performance. Many golf ball manufacturers run its test sessions at local golf clubs or in their own fitting centers, so we recommend that you get a golf professional to advise you if possible.
Or, try some brands you like playing on the course and follow those that offer the best combination of distance, control, and feeling on the greens. And then practice more with your golf balls. Changing golf balls every time you play will not help you improve your performance.
How do dimples make the difference?
The reason why golf balls have dimples on its surface has to do with the drag. The moment you hit the ball, it slows down. Good golf strokes drive the ball around 120 miles per hour across the air, adapting humidity and pressure in the air with action and slows down the ball.
The less space you have on the top of the golf ball, the less the area must be affected by the air. The dimples on the golf ball affects the air particles that affect the flight of the ball. The dimples help the golf balls bouncing and create turbulence in the air on the surface of the ball.
Smooth golf balls will go much faster because its region is more susceptible to air pressure. In the early years of golf, feather filled were used, not even scraped and deformed, as players discovered that a soft ball would travel further.
Does the lake ball provide the same experience as the new ball?
There is no doubt that lake balls look like an attractive investment, but are they as good as new ones? Well, NO, IT'S NOT!
Water-effects were tested on the balls that were settled in the bottom of the lakes, and the balls that spent time in the water were much less than the new balls, or simply the dry golf balls.
Balls that spend 8 days in water produce six yards less than the reference point ball. The balls that were submerged in the water for 3 months traveled 12 yards less, and the balls that were kept in water for 6 months were traveled 15 yards less.
This may sound like a big difference, but for a regular golfer, the ball in the lake can be a good investment. Given the price of new golf balls on the market today, buying lake balls is an inexpensive way to enjoy the game. The ability to pay much less for some of the best balls in the world is one that many golfers take and do not regret.
Many lake balls companies recover the balls with a bright shine that makes them look new. This cover will be worn, and the ball may fade slightly, but it will not affect flying or throwing balls.
How are X-Outs golf balls different from other golf balls?
The X-Outs are factory defects or balls with aesthetic flaws, but they are also new unlike the used balls or lake balls in some shops. Those that have logos from companies or brand names are the best of the group because they must be new balls should not have drawbacks.
Sells X-out balls much less than first-line models. Some golfers believe that price is a kind of problem with the ball, but for the average player, they will almost resemble a new version of the same ball.
Source: tripsavvy.com