Tan Son Nhat Golf Course is a public golf course located 4 kilometers from the center of Ho Chi Minh City. Built across 156 hectares, the 36-hole Tan Son Nhat Golf Course borders the Tan Son Nhat Airport – the busiest in Vietnam.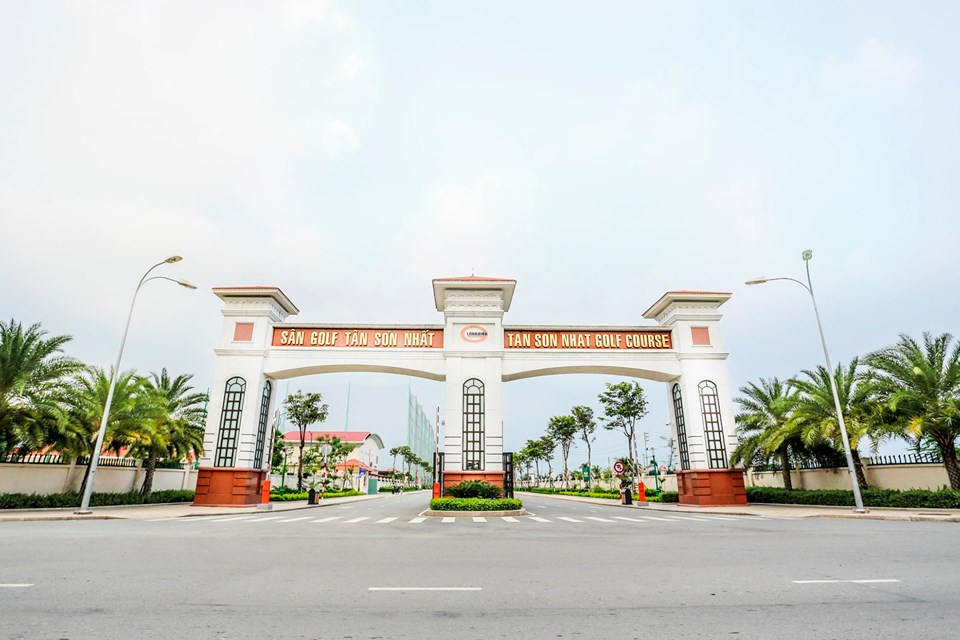 Tan Son Nhat Golf Course
Design Nelsen & Haworth Golf Course Architects
Holes 36
Established 8/2015
Distance About 10 minutes drive from Tan Son Nhat airport, 20 minutes drive from city centre
Position 6 Tan Son, Ward 15, Tan Binh District, Ho Chi Minh City
Nelson & Haworth Golf Course Architects designed a top course out of the surrounding flattish land. Significant earth mounding, many water hazards, large bunkers, and undulating greens characterize every hole. Paspalum turf used on the tees, fairway, rough, and greens ensure top year-round playing conditions. The Saigon golf course is a modern city layout, and Vietnam's most populated city's skyline is viewable from practically every hole.
Course A plays away from the clubhouse and in an area designated for apartments, villas and an on-site hotel. Course B, C, and D all start at the clubhouse. Each nine is equally challenging and well-maintained the par-5's play long and mostly into the wind. Avoid the greenside bunkers on the par-3's for good par opportunities.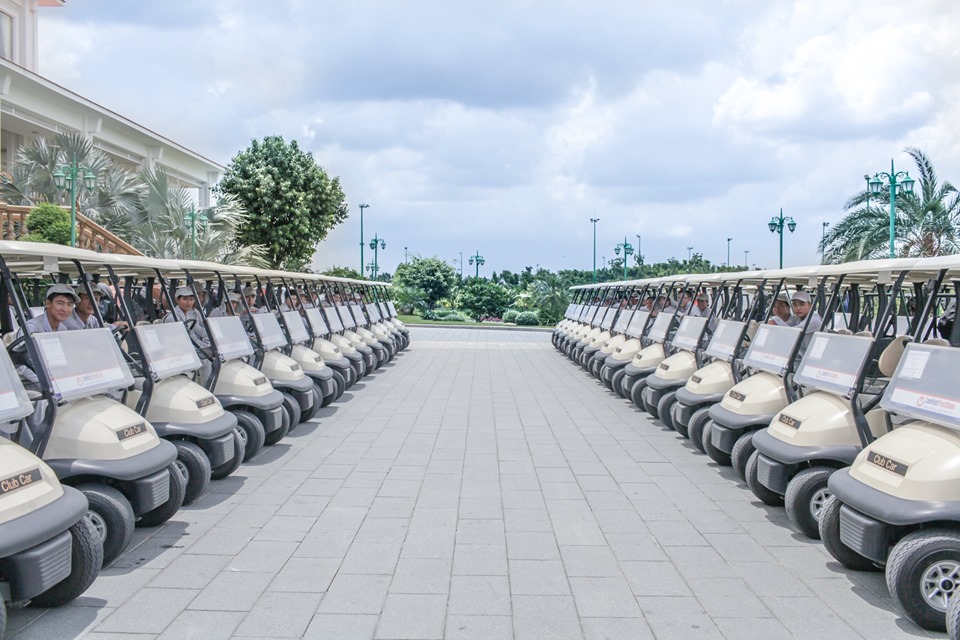 The Tan Son Nhat clubhouse is one of the largest in Asia and can accommodate not only golfers, but large banquets weddings, and other official functions for up to 5,000 guests at a time. The on-site restaurant serves tasty Vietnamese, Korean, Japanese and western dishes at very reasonable prices, with Korea dishes the specialties.
Other faculties including pro shop, driving range, chipping and putting areas, locker rooms, and changing areas are all first rate. Tan Son Nhat Golf Club runs under the supervision of the Vietnam Ministry of Defense. Golf carts are mandatory and relegated to cart paths only, although prices are reasonable and golfers can still choose to walk the fairways while caddies drive. Speaking of caddies, they are all male army recruits with an excellent service mindset, though limited English skills.
Anyone golfing in Saigon should have a hit at Tan Son Nhat. High-quality golf courses close to town are a rarity these days, and won't be around forever.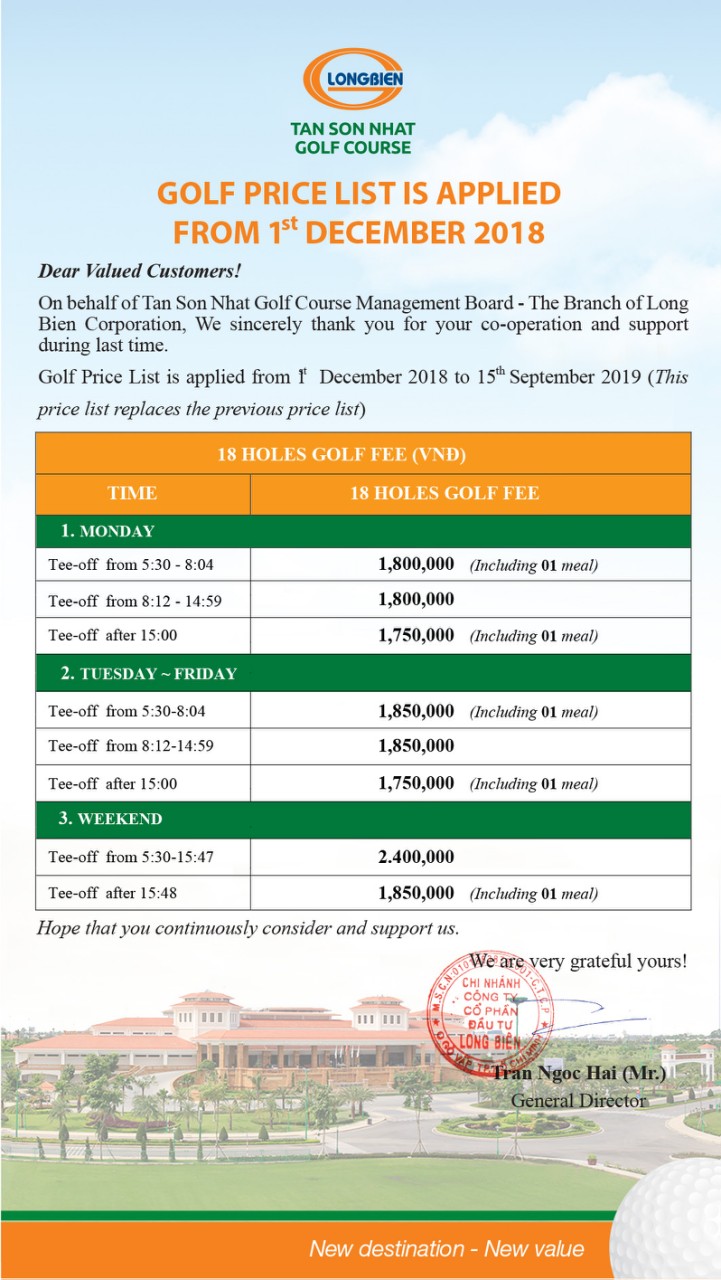 Tan Son Nhat Golf Course Address
6 Tân Sơn, Phường 12, Gò Vấp, Hồ Chí Minh
Tan Son Nhat Golf Course Website
www.tansonnhatgolf.vn
Tan Son Nhat Golf Course Booking
(+84) 94 666 0088
Map Tan Son Nhat Golf Course
Read More: Vietnam Golf & Country Club At Ho Chi Minh
Source:  golfadvisor.com