JERSEY CITY, N.J. – There was a stretch earlier this season when Hideki Matsuyama was the hottest player in golf when he won five of 10 starts and climbed all the way to No. 2 in World Golf Ranking.
Although he did win the WGC-Bridgestone Invitational in August by five strokes, he struggled in the FedExCup Playoffs and that slump continued into this week's Presidents Cup.
On Thursday the Japanese star was easily beaten by the American tandem of Justin Thomas and Rickie Fowler, 6 and 4; and on Day 2 he struggled to find fairways and needed the inspired play of rookie Adam Hadwin just to halve his match against Fowler and Thomas.
"I spoke to him this evening, and he just said, 'My timing is off.' That's all he said to me," International captain Nick Price said. "He's just not playing well, and you know, he's the first one to admit it. His driving's a little off."
---
Presidents Cup: Articles, video and photos
Presidents Cup: Match-by-match scoring
---
Matsuyama started his day at the first with a drive that sailed right into the trees, found the trees again on the 11th hole and on No. 12 his tee shot sailed into a water hazard. It was a common theme and why Price decided not to play him on Saturday morning.
"He said, 'You know, Adam [Hadwin] played great today, and I kind of felt like I let him down a little bit . . . I'm just not playing well,'" Price said. "When a player tells you that, he's basically telling you, 'Sit me out tomorrow.'"
Saturday's foursome session will mark just the second time the world's third-ranked player has missed a team match at the Presidents Cup.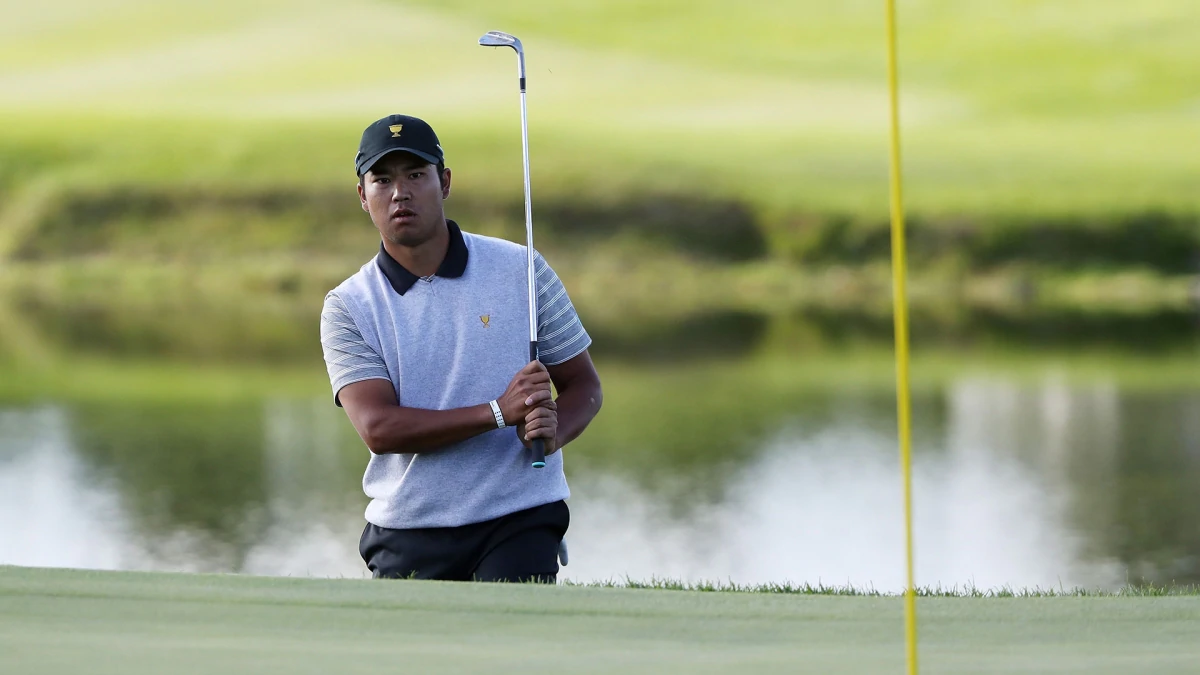 Source: Internet