JERSEY CITY, N.J. – In helping to take down the strongest pairing the International team had to offer at the Presidents Cup, Justin Thomas added yet another superlative to his growing list of achievements this year.
At this point, it's long enough that it might require its own ferry to travel back and forth to Liberty National Golf Club, and U.S. captain Steve Stricker did nothing to downplay the achievements of his decorated rookie.
Thomas teamed with Rickie Fowler for the second straight day, and once again the combination led to an easy victory. This time it was over the previously undefeated duo of Louis Oosthuizen and Branden Grace, a 3-and-2 victory that helped the Americans build an 8-2 advantage heading into Saturday.
"Anytime you can get a point for your team, it's extremely satisfying," Thomas said. "Definitely if it somehow could feel like more than a point, it may a little because of who we were playing."
---
Presidents Cup: Articles, video and photos
Presidents Cup: Match-by-match scoring
---
Thomas got off to a rocky start, pulling his opening tee shot into the water, but he came through at a critical juncture – first by holing a bunker shot on the 14th hole, then with another birdie on the following hole that put the Americans on the brink of victory.
Thomas won four tournaments this year, including the PGA Championship, and last week he wrapped up the season-long FedExCup title that brought with it a $10 million prize. Even amid a stacked team that includes the likes of Dustin Johnson and Jordan Spieth, Stricker made it clear that the 24-year-old stands out in his first opportunity to represent the U.S. in a professional team event.
"You know, he may be the best player in the world," Stricker said. "The season he had was probably the best in the world. He continues to impress every one of us in his demeanor, the way he conducts himself on the golf course, and his remarkable ability that he has."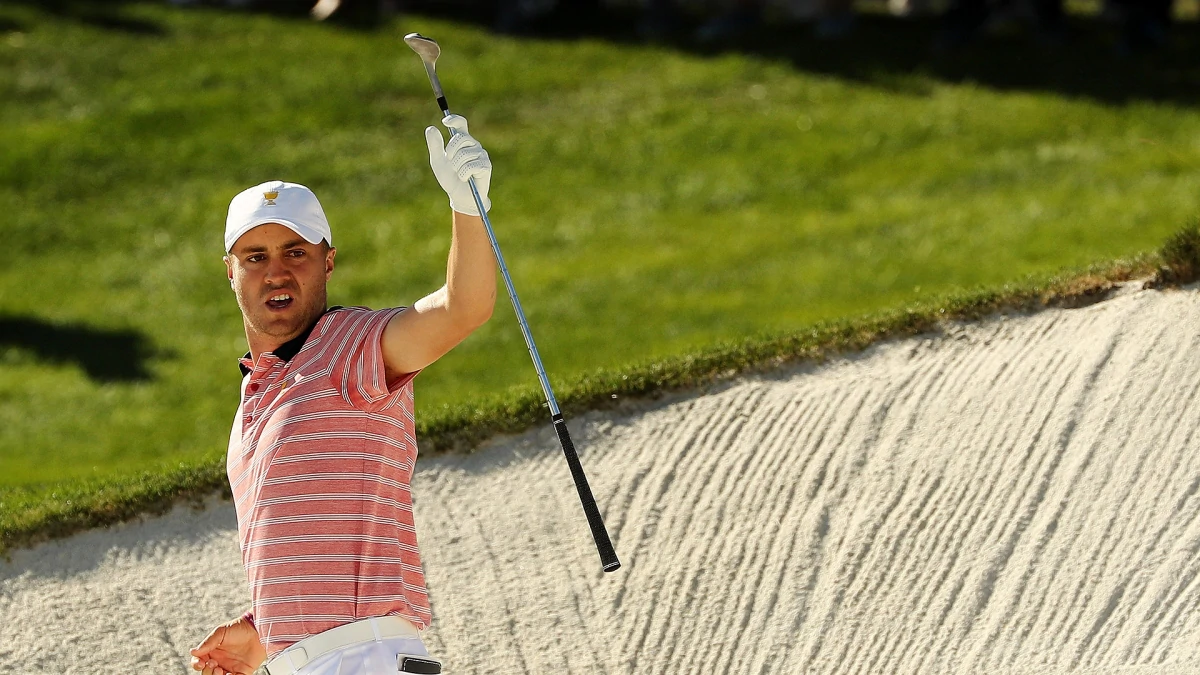 Source: Internet