COLUMBUS, Ohio – Steve Stricker will play next week's U.S. Open in his home state of Wisconsin.
The 50-year-old Presidents Cup captain took home medalist honors Monday in the Memphis sectional qualifier.
Over 36 holes, Stricker made 12 birdies against two bogeys to finish 10 under par. The Memphis qualifier, played ahead of this week's FedEx St. Jude Classic, offered nine spots in the U.S. Open field to 104 participants.
"It was a good day. It means a lot. It's been at the forefront of my thinking for a while now. It's kind of a relief know I got in on my own terms. I went through qualifying. I'd rather have it that way. I'm glad I did it this way," said Stricker, who previously petitioned the USGA for an exemption and was denied.
After leaving the golf course, Stricker and his caddie went to celebrate with pizza and beer at a nearby Mellow Mushroom.
This will be Stricker's 20th career start at the U.S. Open and first since 2014. His two best results are a pair of fifth place finishes at Olympic Club in 1998 and at Pinehurst in 1999.
In an odd bit of foreshadowing, the very last page of this year's U.S. Open championship program features a "Last Word" written by Stricker that begins:
"On Thursday, June 15, the sound I most want to hear is a starter's announcement: 'Now on the tee, from Madison, Wisconsin, Steve Stricker.'"
Asked about that welcome message in the back of the program after he had secured his spot in the field, Stricker laughed: "Isn't that something? I almost wanted to call them and tell them to take it out."
USGA executive director Mike Davis released a statement Monday night congratulating the Wisconsin native.
"Having Wisconsin's own Steve Stricker qualify for this year's U.S. Open at Erin Hills is really special," Davis said. "He will bring an enormous amount of energy to the U.S. Open's first trip to Wisconsin and will no doubt be a fan favorite for his fellow Wisconsinites. Steve demonstrated his golf skills and competitive spirit in qualifying at Memphis earlier today. We congratulate his great play!"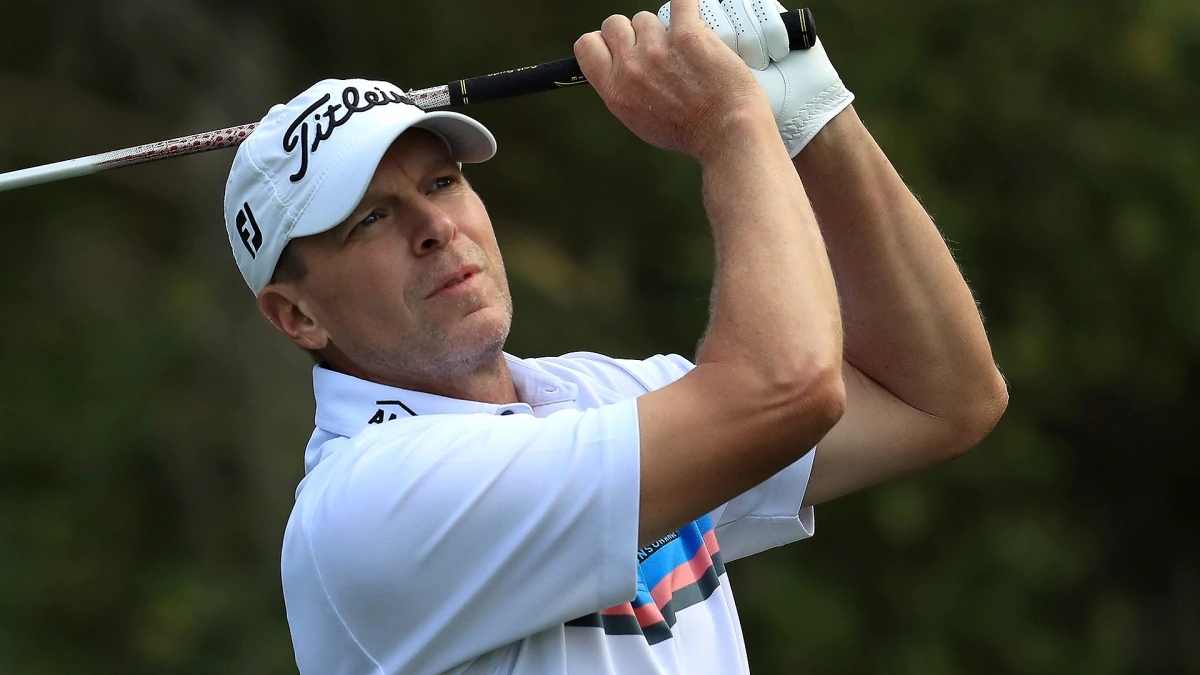 Source: Internet