PONTE VEDRA BEACH, Fla. – Steve Stricker is a man stuck between two worlds.
The 51-year-old has made the cut in three of his five starts on the PGA Tour this season and is currently tied for fifth at The Players following a second-round 69. He's also played four events on the PGA Tour Champions, won twice and finished in the top 10 in all four.
Stricker enjoys both tours, feels like he belongs on both tours, but is unsure which is best for him, so much so that he's unsure whether he'll play next week's AT&T Byron Nelson or the Regions Tradition on the over-50 circuit.
---
Full-field scores from the The Players Championship
The Players Championship: Articles, photos and videos
---
"I am duly committed for next week's event, Byron Nelson and Regions Tradition, so I have until 3 [p.m.] on Monday to determine which way I'm going to go, and at this point I don't know which way I'm going to go," he said. "I'm either going to Birmingham [Ala.] or Dallas. It all depends on how I do here I think. And if I can show myself that I can compete out here and play well out here, then I'm going to Byron Nelson."
But if his play on Friday at TPC Sawgrass isn't enough to convince Stricker that he should remain on the PGA Tour, the weekend could be truly special for the veteran who has settled into a leadership role, having led the U.S. team at last year's Presidents Cup and one of three vice captains for this year's Ryder Cup.
"That's been the biggest struggle for me this year and last year," Stricker said. "I still feel like I belong out here and want to play out here. I still feel the tug to go out there on the Champions Tour, but my heart and everybody's telling me to come out here, my wife and kids and all that. So that's the constant struggle, where I should go and play."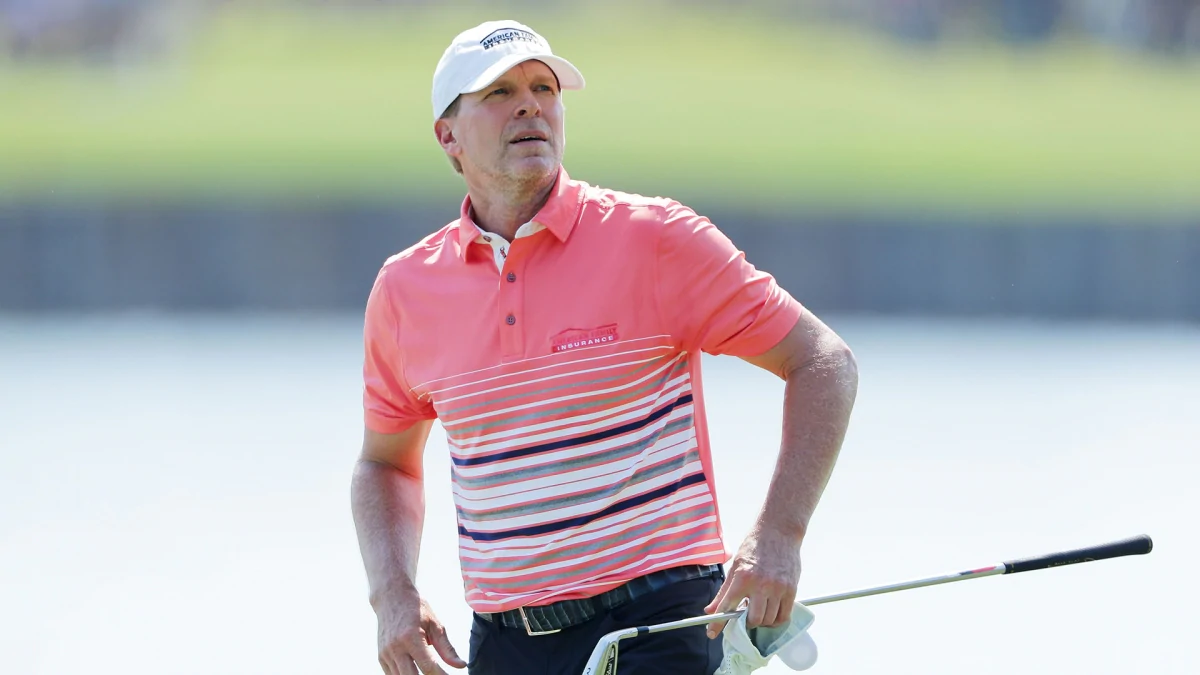 Source: Internet