Each week on GolfChannel.com, we'll examine which players' stocks and trends are rising and falling in the world of golf.
RISING
Lexi (+8%): Even with a crushing loss at the year's first major, Thompson never has been better, her full arsenal of shots (and short game!) on display during a wire-to-wire victory in Indianapolis. She's No. 2 in the world in ranking only.
U.S. Walker Cup team (+6%): That's one way to banish memories from 2015, rolling up a record-tying 19 points and 12-point margin of victory over one of the better Great Britain and Ireland teams at Los Angeles Country Club.
Matt Fitzpatrick (+4%): Still just 23, he became the youngest Englishman to win four European Tour titles. Would love to see how he fares with a full year on the PGA Tour. 
Collin Morikawa (+3%): One of three U.S. Walker Cuppers to post a 4-0 record at LACC, Morikawa, a rising junior at Cal, is this scribe's pick for breakout amateur star in 2018.
Ernie (+1%): Not a surprise, because the Big Easy has an even bigger heart, but he withdrew from this week's Euro Tour event to help his fellow South Floridians in the wake of Hurricane Irma.
---
FALLING
Lydia Ko (-1%): A sign of progress, perhaps, since she matched Lexi over 36 holes, but being blown away on the final day – and beaten at her own game – shows how much further she must go to return to the top.
Scott Hend (-2%): Winning is hard, but especially for 44-year-olds with a lifetime of competitive scar tissue. Leading by two at the start of the final round, he missed a 5-footer to win in the playoff, then made a sloppy bogey to hand the title to Fitzpatrick.
Plans for Shinnecock (-3%): If you thought that maybe the USGA turned a corner at Erin Hills – where its massive fairways favored the big hitters and created a birdie barrage – then the news that the USGA is reportedly looking into narrowing Shinnecock won't be received well. News flash: The world's best will still find a way to score.
Walker Cup format (-5%): Yes, the two-day format makes it unique, but it's a shame that the competition, after two years of buildup and a week's worth of practice, is over in 36 hours. GB&I's lack of depth would be exposed over three days, but the event deserves better spacing.
Nick Price (-6%): Captaining a massive underdog at Liberty National, he needed to swing for the fences with his wildcard picks and wound up with  …  Anirban Lahiri, who missed the critical 2 1/2-footer in 2015 and doesn't have a top-15 since June. Ugh.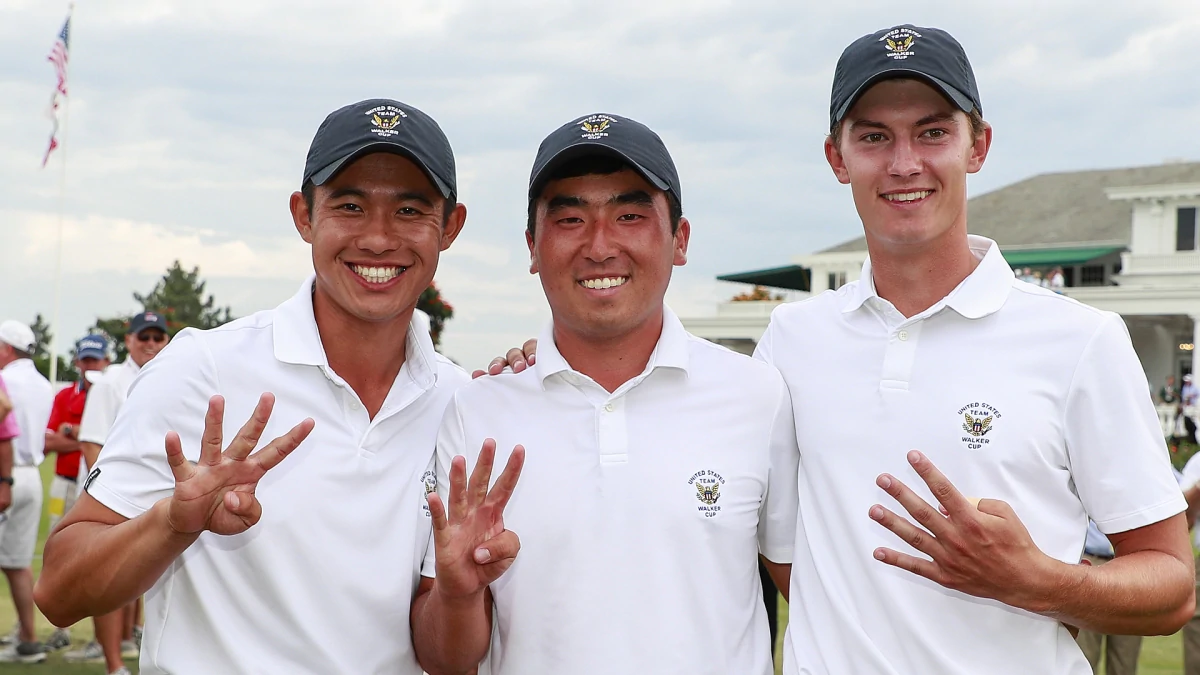 Source: Internet