Each week on GolfChannel.com, we'll examine which players' stocks and trends are rising and falling in the world of golf.
RISING
Lydia (+9%): Proceed with cautious optimism, because she has a history of blowing up what works, but her clutch 3-wood to earn her first title in nearly two years was a welcome reminder: She's still one of the best young talents the LPGA has ever seen.
Billy Horschel (+6%): As lively as usual, he carried partner Scott Piercy across the finish line, stripping his irons, scaring the hole with every putt and epitomizing the perfect teammate. Which got us to thinking: Horschel would be a nice addition to a U.S. Ryder Cup team.
Team golf (+4%): It's a much-needed reprieve from the monotony of 72-hole stroke play, and the Zurich has been so eye-opening that now the LPGA is considering its own fan-friendly, two-woman team tourney. A PGA-LPGA mixed event is only a matter of time.
Tiger (+3%): He seems to have resumed his normal schedule, which means (depending on his play over the next five months) that he has roughly a dozen more starts. A win would be massive, of course, but getting back inside the OWGR top 50 and returning to East Lake are reasonable goals.
Brooks (+1%): His team performance may not have looked like it – he was paired with a full-time realtor, after all – but Koepka was back to his old, ball-bashing ways, as if he hadn't been out since January with a wrist injury. This summer could be fun. 
---
---
FALLING
Tony Romo (-1%): Throwing up a 77 in U.S. Open local qualifying should (hopefully) pump the brakes on any thoughts of another Tour start. Please?
Wesley Bryan (-2%): Jon Rahm looked good enough to win with even a mediocre partner last week. Instead, Bryan continued his slide, missing his sixth cut in his last seven events. He doesn't have a top-10 in a Tour event since, gulp, July.
Paula Creamer (-3%): In five starts after wrist surgery, one of the LPGA's most popular players has missed three cuts, failed to finish inside the top 50 in two others, and has yet to record a sub-70 round. 
Walk-up music (-8%): A fun idea poorly executed, the 10-second clip neither inspired nor entertained players and fans. They'll figure it out for next year – make it a group introduction, as they walk on to the tee – but, sorry, this year was kinda lame.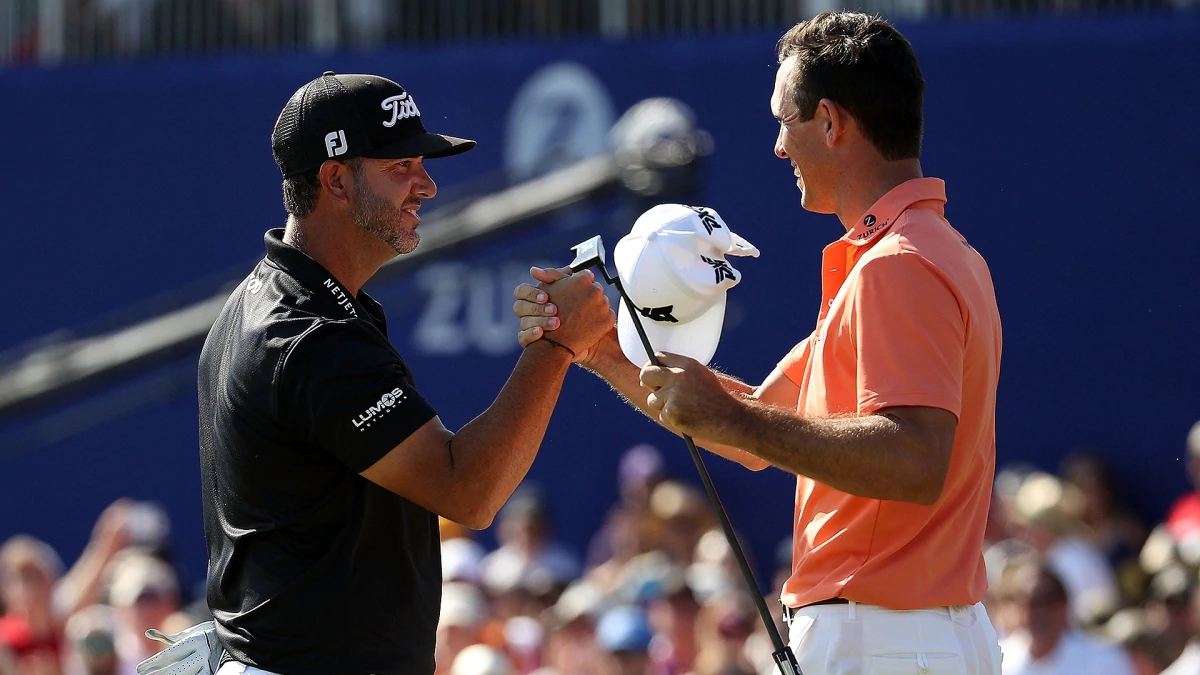 Source: Internet