Each week on GolfChannel.com, we'll examine which players' stocks and trends are rising and falling in the world of golf.
RISING
Patrick Cantlay (+9%): No cheering in the press tent, but how can you not root for Cantlay after what the former amateur stud has gone through recently, with a debilitating back injury and then the tragic loss of his best friend and caddie? His win in Vegas was the first of many.
J-Rose (+6%): His summer was disappointing, but the classy Englishman has ripped off six consecutive top-10s worldwide and now back-to-back victories, vaulting him into contention for Europe's top prize.
Koepka brothers (+4%): Brooks isn't the only Koepka with a card on a major tour. His younger brother, Chase, 23, punched his ticket to the European Tour after apprenticing this year on the Challenge circuit. Hmm, does that route sound familiar?
A.J. McInerney (+3%): Playing on a sponsor exemption, and just a few weeks after surviving the worst mass shooting in U.S. history, the hometown product sprinted home with a closing 30 to tie for 10th in Vegas. Since he has to skip a free start at Mayakoba for the second stage of Web.com Tour Q-School, maybe next week's OHL Classic can step up and offer him a spot. (Wink, wink.)
Chesson Hadley (+2%): With three top-5 finishes this fall – and 443 FedExCup points – the Web.com Tour graduate has already locked up his card and can freewheel it the rest of the 2017-18 season. Don't be surprised if a win comes shortly.
---
FALLING
So Yeon Ryu's reign (-1%): After 19 weeks, no victories and only three top-10s, she ceded the top spot in the world to rookie Sung Hyun Park.
J-Day's U.S. Open hopes (-2%): It's not an injury that likely will knock Day out of the year's second major but rather the birth of his third child, due next June. A shame, because it's one of the majors he has played best, with five top-10s in seven starts.
JJ Spaun (-3%): Racing out to the halfway lead in Vegas, the second-year Tour pro seemed well-positioned for a run at his first title. He stumbled during a Saturday 73, then melted down altogether, coming home in 40 Sunday, including doubles on the last two holes when tied for the lead. Oy.
Pre-tournament photo shoots (-7%): After Henrik Stenson suffered a season-ending rib injury during one of the WGC-HSBC's high-flying promotional stunts, it seems we'll have to get our fill of players in ridiculous costumes elsewhere.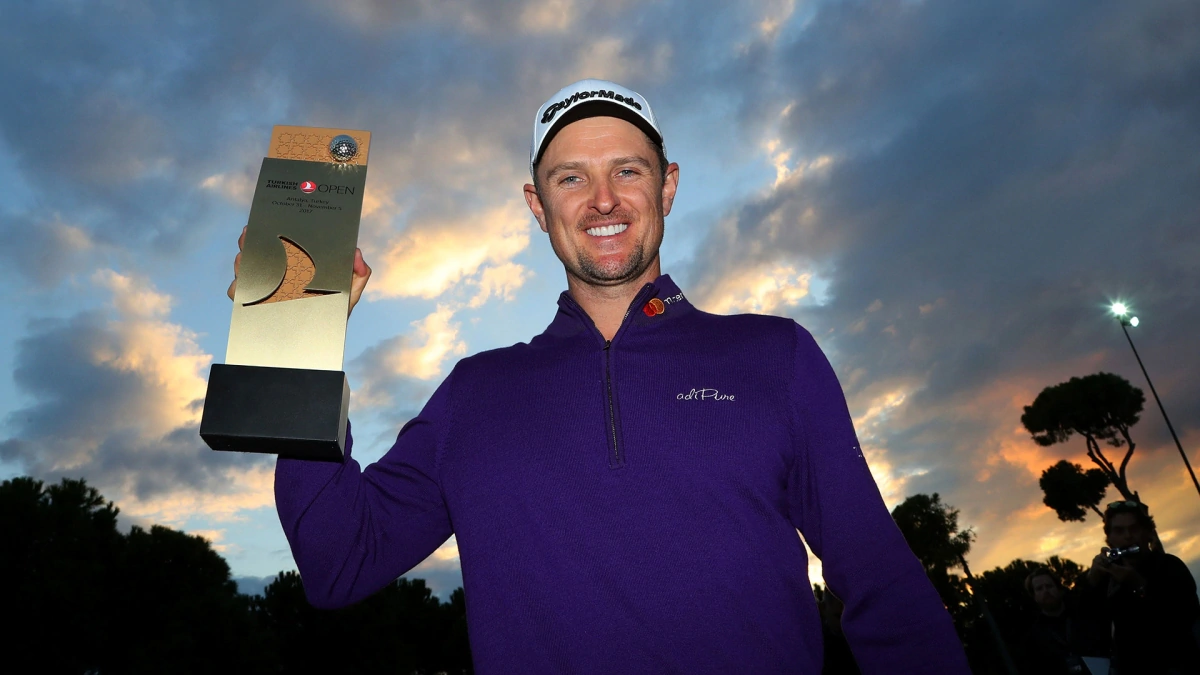 Source: Internet