Each week on GolfChannel.com, we'll examine which players' stocks and trends are rising and falling in the world of golf.
RISING
P-Reed (+10%): Slights big and small have fueled Reed's rise to Masters champion, but he's a more complete player than a year ago, with a dazzling short game, a new cut shot and a better gameplan in golf's big events. A worthy champ, to be sure.
Rickie (+8%): Playing the last 11 holes in 6 under to nearly steal the green jacket felt like a turning point for Fowler, who has been criticized in the past for wilting under the spotlight. This lets him know he can summon the goods when it matters most. Look out, Shinnecock.
Spieth (+6%): Yeah, he'll want the tee shot and putt back from the 72nd hole, but the new King of Augusta almost pulled off the most epic comeback in Masters history. That he finally conquered the 12th was an added bonus.
Tony Finau (+5%): It's not quite Tiger at Torrey, but walking the most grueling major-championship course, playing on the biggest stage of his career, and tying for 10th (to earn a return trip in 2019) with a purple ankle was all-time gutsy. He gained a ton of fans last week.
Augusta National Women's Amateur (+3%): That thwack(!) you hear is every elite female player in the country trying to hone their games for next April. What an incredible opportunity for this undercovered demographic.
---
FALLING
Tiger (-1%): Hey, give Woods credit – he wasn't the one ratcheting up expectations with bold proclamations during the Florida swing; it was the public. He probably knew that his driving and iron play wasn't sharp enough to seriously contend – yet – and Augusta exposed that.
ANA Inspiration (-2%): What should have been a joyous moment for women's golf instead turned problematic, with the LPGA's first major apparently blindsided by the news of a pre-Masters amateur showcase. Will the ANA change its date, or hold strong? An interesting decision awaits.
Sergio (-3%): Channeling Roy McAvoy with his 13 in the opening round was bizarre enough. Then he looked overly sensitive in calling out the thousands of people who made the same joke on Twitter – that his next child won't be named Firethorn, after Augusta's 15th hole. C'mon, man.
Rory's relationship with Augusta (-5%): The it's-only-a-matter-of-time crowd has gone quiet. That listless performance – in the final group, alongside his new nemesis Reed – might do even more psychological damage than 2011.
Phil (-6%): Didn't see his no-show coming, at all, and neither did Lefty. Even more surprising was his acknowledgment afterward that he's pressing in majors, because he knows he's running out of chances. He's already circled the next two U.S. Opens as his last best shots, which only adds pressure. Oy.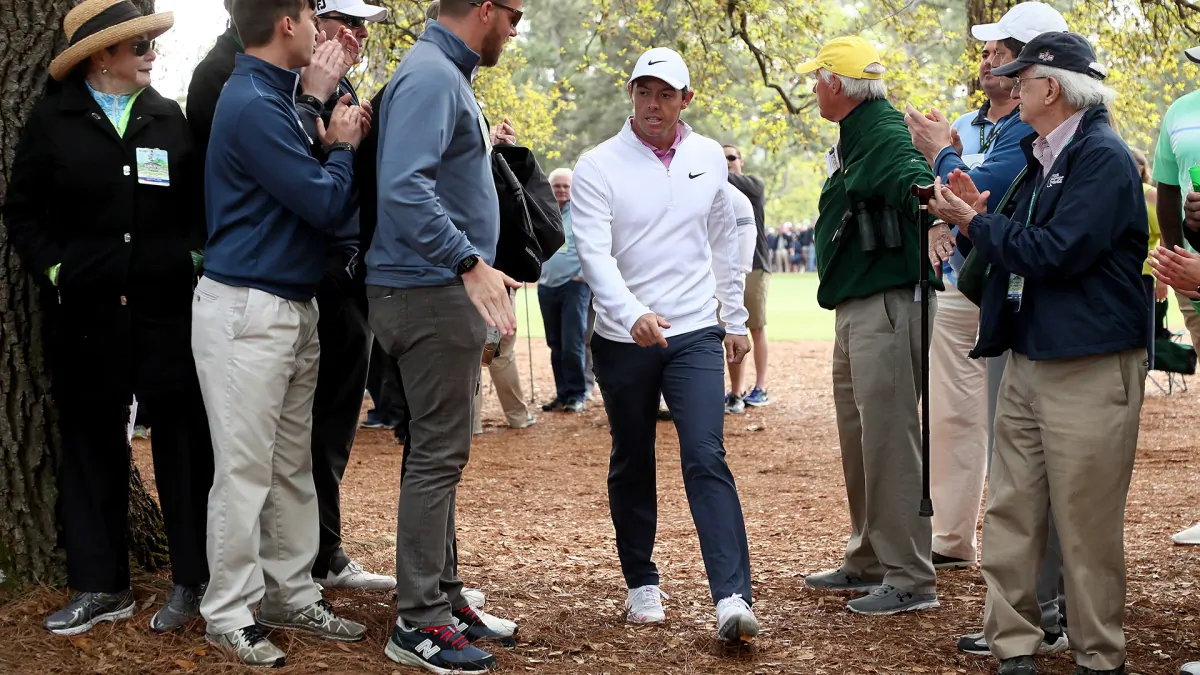 Source: Internet