Each week on GolfChannel.com, we'll examine which players' stocks and trends are rising and falling in the world of golf.
RISING
Bubba (+9%): He might resist the "Masters favorite" label, because he's a head case who usually cracks under intense pressure, but there's no denying that the two-time champ is one of the top contenders next week at Augusta. Watson is so dialed-in that even his putting looks sharp.
Steve Stricker (+6%): Leave it to the mild-mannered assassin to put an end to Bernhard Langer's insane run of dominance. With two wins and a runner-up in three senior starts, it's Stricker, not Langer, who looks like the graybeard to beat this year.
Kiz (+5%): Yes, the final was a dud, but only because Kevin Kisner had expended so much energy dispatching a host of worthy match-play opponents: Dustin Johnson, Matt Kuchar, Ian Poulter and Alex Noren.
JT (+3%): Don't fret – that was merely the first of what should be several attempts to take over world No. 1. He got the distraction phase out of the way and now will be better for it.
U.S. Ryder Cup vice captains (+1%): Bubba and Tiger seem like locks to make the team as players, which opens up some cart-driving responsibilities for other American hopefuls.
---
FALLING
DJ (-1%): Johnson should be in the mix at Augusta, because he's seemingly ALWAYS in the mix at big events, but after laying an egg in Austin his form looks surprisingly scratchy as we roll toward the year's first major. Put it this way: It definitely doesn't feel like last spring.
Match Play (-3%): It comes at a terrible time on the Tour schedule, just two weeks before the Masters, and three days of pool play is a total buzzkill. Move it to May and revert back to the classic one-and-done format, for everyone's sake.
Tony Romo (-4%): If Romo – a plus-handicap with tons of high-level experience – embarrasses himself at an opposite-field Tour event, what hope do the other athlete-turned-golfers have?
Jay Monahan (-5%): The PGA Tour commissioner dismissed the increasingly volatile fan behavior on Tour, saying that it's a good problem to have, with more young people exposed to the sport. Which means the only way the Tour will act is when (not if) a player physically confronts one of the moronic spectators.
Ian Poulter (-7%): If his 8-and-6 thrashing wasn't bad enough, he had the audacity to complain afterward that the press had told him incorrect information about his Masters status. So much for being mentally tough.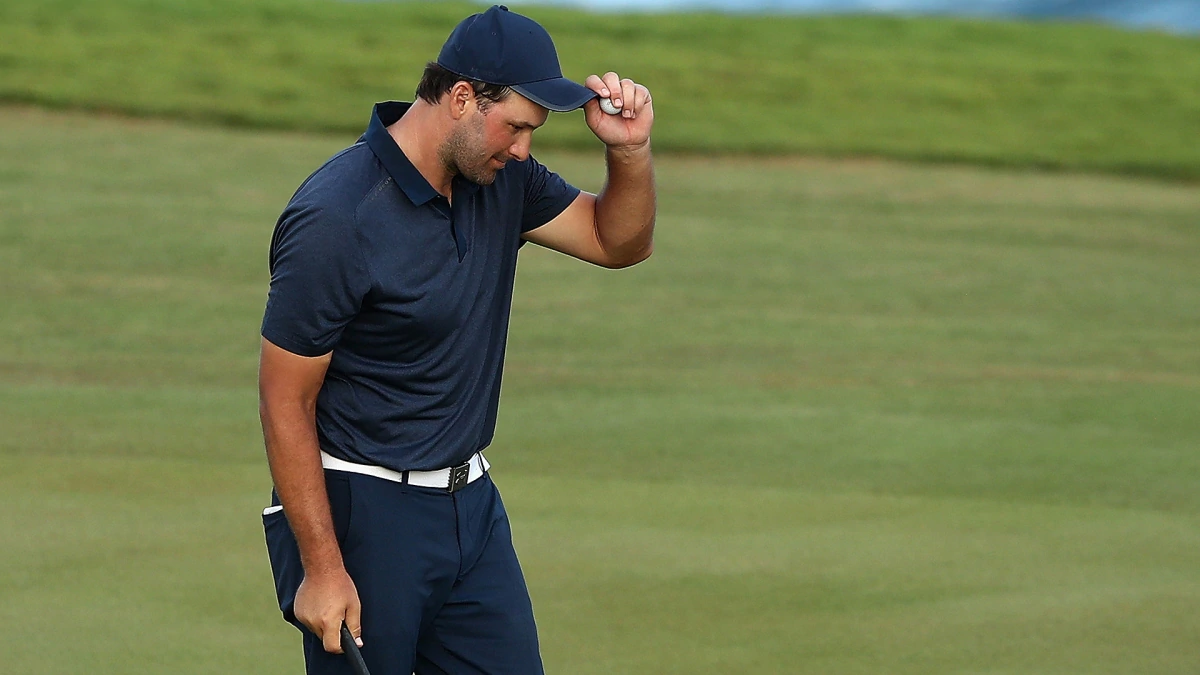 Source: Internet