Each week on GolfChannel.com, we'll examine which players' stocks and trends are rising and falling in the world of golf.
RISING
$10 million exhibitions (+10%): It's funny, those scoffing at the reported Tiger-Phil duel because 1.) it should have happened a decade earlier, so now it's lame, or 2.) it isn't interesting if they're not putting up their own cash. Even if their relationship is now awkwardly warm and fuzzy, it'd still be a blast to watch (and hear) two legends go head to head, just like the old Wonderful World of Golf series. There is no downside to this.
Kevin Na (+8%): To most fans he's an irritant, a head case who's seemingly stuck in super-slo-mo, the epitome of what's wrong with professional golf … but he's also wildly entertaining, unafraid to show his emotions or his swagger or his vulnerability. Love him or loathe him, the Tour could use a few more interesting guys like Na.
Russell Knox (+5%): A short-but-straight knocker and sublime putter in a run of good form – that sounds like a winning formula at not just burned-out Carnoustie but also at Le Golf National, the Ryder Cup venue where two weeks ago he tied for second. Hmmm …
Sei Young Kim (+3%): Doesn't matter how easy the course is – 31 under par for a 72-hole tournament is absolutely ridiculous. Considering Kim had previously tied the low 54-hole mark on tour, it's safe to say she's the most explosive player on the LPGA.
Jon Rahm (+1%): If he's not on your short list of favorites for The Open, you're doing it all wrong. In contention each of the past two weeks, he's trending in the right direction and ready for his major breakout.
---
FALLING
Henrik Stenson (-1%): With two majors, a WGC, the playoffs and the Ryder Cup upcoming, there couldn't be a worse time for an elbow injury to pop up. Sigh.
Bubba (-2%): With a golden opportunity to leapfrog all of the inexperienced contenders at The Greenbrier – and create even more separation in the Player of the Year debate – Watson instead slumped to a 72 in the final round and plummeted to 13th.
John Peterson (-3%): Already dissatisfied with Tour life, Peterson won't have fond memories of the Tour's points system, either. He lost his playing privileges by less than a FedExCup point, expediting his retirement. Ouch.
Rory (-5%): He said last week – perhaps correctly – that he'd win "every week" if he could marry his typically excellent ball-striking with the lights-out putting he showed at Bay Hill. The problem is, he can't, not yet anyway, and he remains easily the worst putter of today's greats.
Phil (-6%): An admitted lack of focus led to another embarrassing two-shot penalty. Here's hoping he locks in mentally, because with his current skill set, The Open represents his best chance to win a major.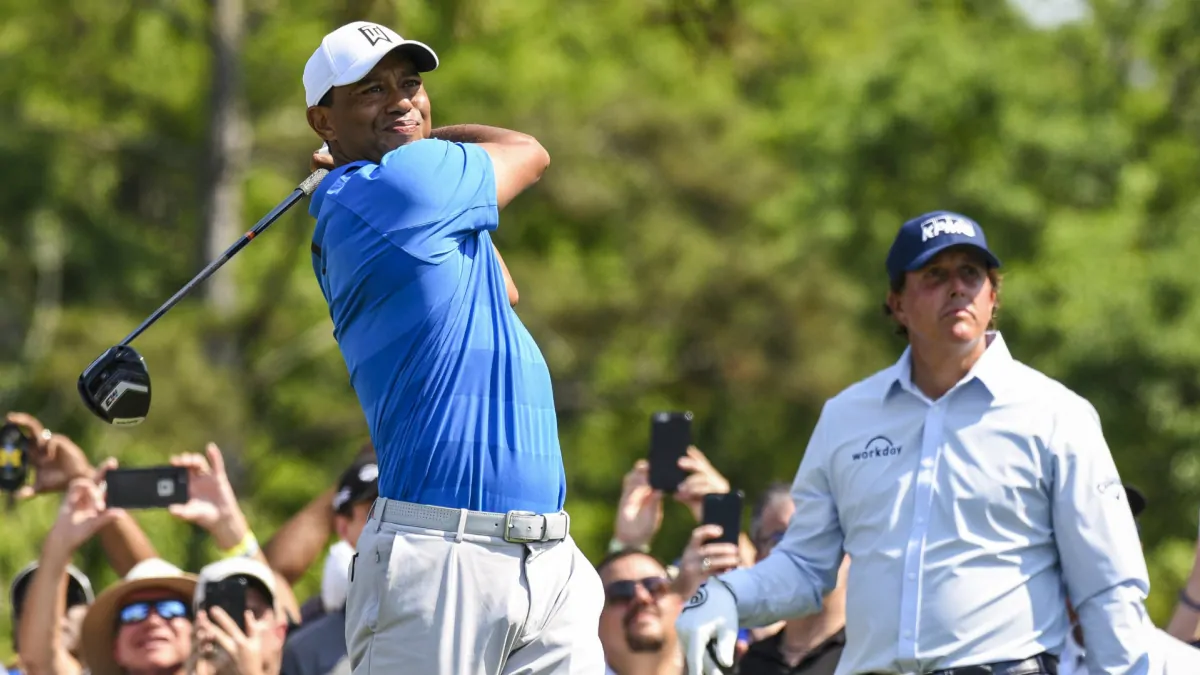 Source: Internet