Each week on GolfChannel.com, we'll examine which players' stocks and trends are rising and falling in the world of golf.
RISING
Tiger Mania (+10%): It might feel like déjà vu, Woods returning to his own tournament after a lengthy absence, but this comeback feels even more optimistic after a rehab stint cleared his mind and fusion surgery apparently eliminated his debilitating back pain.
Cameron Davis (+7%): The closing 64 to steal the Australian Open was just the start of what figures to be a brilliant career. The 22-year-old has been turning heads back home for the past few years; now the rest of the world knows what all of the buzz was about.
Wade Ormsby (+6%): It took 264 starts, and overcoming multiple trips to Q-School and injuries, but he's finally a European Tour winner. His career goals were to play a major and win a tournament. He accomplished both this year.
Golf's Elite (+5%): You know who benefits most from Tiger's return? The top players. Woods is so larger than life, he blots out the sun.
Miguel Angel Jimenez (+3%): He's still dropping 63s on all of the flat-bellies on the European circuit. Legend.  
---
FALLING
Jake Owen (-1%): Web.com events are free to use their unrestricted sponsor exemptions how they wish, but those expecting a repeat of Steph Curry's performance – when he was surprisingly competitive, with rounds of 74 – next year will be sorely disappointed. On the course, Owen isn't in Curry's league.
Hero field (-2%): For a silly-season event, there's some pressure this week in the Bahamas – no one wants to lose to a guy who's been on the shelf for the better part of two years!   
Gerina Piller (-3%): The 32-year-old American will have to wait a little longer to try and earn that elusive first victory – and for good reason. Due in May with her first child, she will miss the start of the 2018 LPGA season.
J-Day (-4%): On the verge of a homecoming victory, his messy final round was emblematic of his frustrating year. After winning eight times over the past two years, the former world No. 1 (and current No. 12) will end 2017 without a W.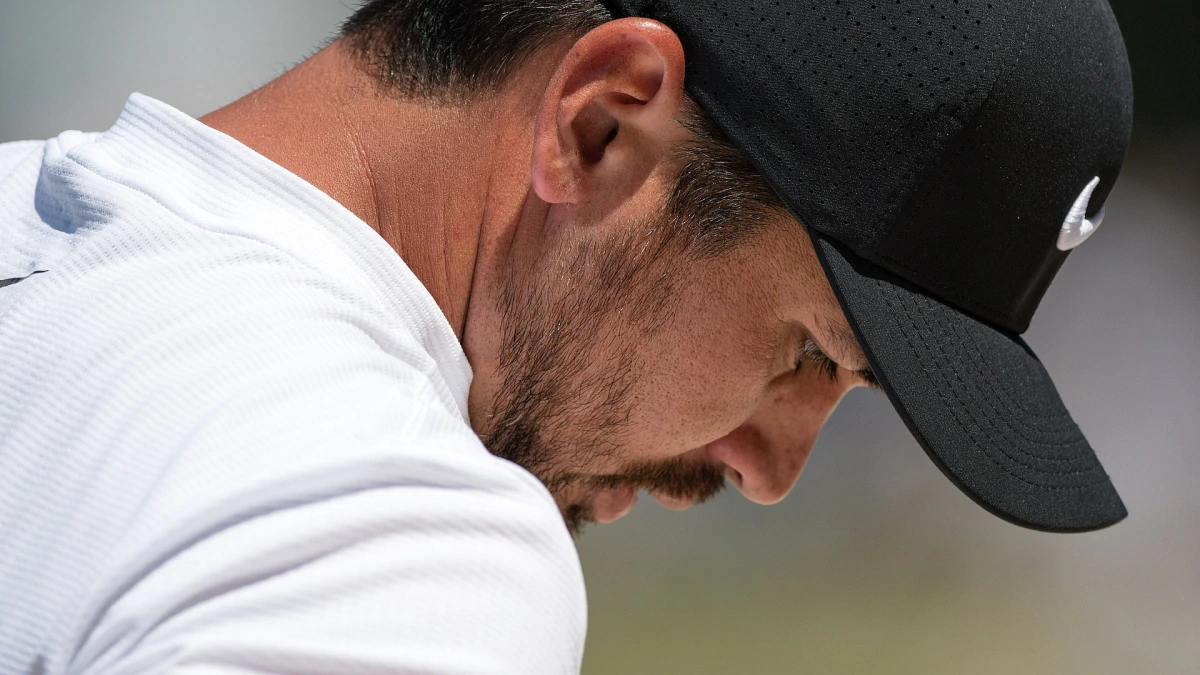 Source: Internet