Each week on GolfChannel.com, we'll examine which players' stocks and trends are rising and falling in the world of golf.
RISING
Ted Potter (+9%): Holding off Dustin Johnson, Jason Day, Phil Mickelson and a host of other A-listers on one of the world's most iconic courses? That was nothing compared to surviving 24 consecutive missed cuts on the Web.com Tour, or rebuilding his career after a horrific ankle injury. A well-earned victory, to be sure.
Phil (+6%): Yes, this is the time of year that Mickelson typically thrives, but the past two weeks he has been particularly sharp – the consecutive top-5s are his first since 2013. Who knows? The points he's earned could make the difference this fall with Ryder Cup qualifying.
Riviera (+5%): Tiger. Rory. Jordan. DJ. JT. Phil. The band is back together again, and it should be a great show.
Chez Reavie (+3%): No wins in a decade, but he has cracked the top 50 in the world on the strength of a remarkably consistent season, with 10 top-25s in his past 12 starts and back-to-back runner-up showings.
Tony Romo (+1%): There is a significant opportunity here for the former Cowboys quarterback-turned-broadcaster: If he can impress the masses with his game in the Dominican Republic, then they should be more accepting of his sure-to-be occasional forays into the booth.
---
FALLING
Lee McCoy (-1%): Apparently taking a page out of the Grayson Murray Playbook, the up-and-coming Web.com player had a regrettable stretch of insensitive tweets over the weekend. He has since deleted his account and is, he said sarcastically, "content knowing that most of you know how horrible of a person I am."
Beau (-2%): The PGA Tour (not-technically-a) rookie has impressed early but ranks 184th in final-round scoring, which includes a closing 76 at Pebble. He'll get it figured out. And so, too, will …
Rahmbo (-3%): After his win at the CareerBuilder, the world No. 2 has now had three forgettable Sundays in a row – and was 10 over par during that span. It's time to recharge for the run-up to Augusta.
The Great One (-4%): Apparently, his "back injury" healed quick enough to travel to Edmonton on Sunday, where he and the rest of the 1984-85 Oilers were honored as the greatest NHL team of all time. His son-in-law, Dustin Johnson, sure could have used the company at Pebble, where the final group waited all day as a three-ball behind the foursomes.
Julio Bell (-9%): After rounds of 93-105 in Colombia, here's hoping Web.com Tour officials are even a little more judicious in their unrestricted sponsor exemption allocation, because this was an embarrassment for everyone involved.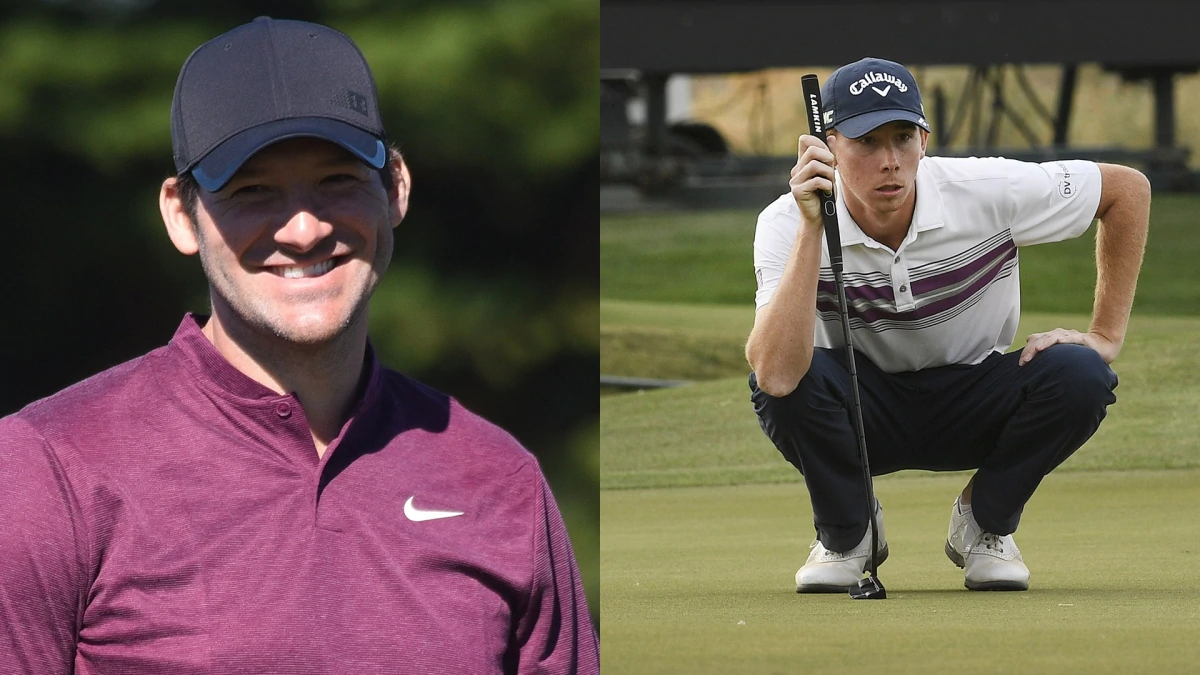 Source: Internet