Each week on GolfChannel.com, we'll examine which players' stocks and trends are rising and falling in the world of golf.
RISING
Bubba (+9%): Half of his 10 Tour titles have come at Augusta National and Riviera – that's pretty stout. Though he can be maddening to cover because of his personality quirks, an in-form Watson is a must-watch.
Phil (+5%): For the first time in 11 years, Mickelson put together three consecutive top-6 finishes on Tour. Suddenly, another green jacket or that elusive U.S. Open title doesn't seem so far away.
Kevin Na (+3%): How much fun would this guy be on a Ryder Cup team? He hits it dead straight – which will be important at Le Golf National, where the home team will narrow the fairways – and would drive the Europeans absolutely bonkers.
West Coast swing (+2%): From Jason Day to Gary Woodland to Ted Potter to Watson, the best coast produced a series of memorable comeback stories. And that's always good news for those of us who get paid to write about the game.
South Korean talent (+1%): They already represent nine of the top 16 players in the world, and that doesn't even include Jin Young Ko, who just won in her first start as an LPGA member.
---
---
FALLING
Steve Stricker Domination (-1%): Those predicting that he would come out and mop up on the PGA Tour Champions – hi there! – will be surprised to learn that he's now 0-for-7 on the senior circuit (with five top-3s), after Joe Durant sped past him on the final day in Naples. The quality of golf out there is strong.
Patrick Cantlay's routine (-2%): Never really noticed it before, but Cantlay ground to a halt during the final round, often looking at the cup six or seven times before finally stroking his putt. Perhaps it's not a coincidence that his final-round scoring average is nearly four strokes higher than his openers.
Lydia Ko (-3%): Another wholesale change? Whatever is going on here – and it reeks of too much parental involvement – it's not good for her short- or long-term future.
Tiger (-4%): It's early, and he's obviously savvy enough to figure it out, but nothing else in this comeback will matter if Woods can't start driving it on the planet.
Fan behavior (-8%): Kudos to Rory McIlroy and Justin Thomas for taking the Riviera spectators to task for their tiresome (and increasingly aggressive) calls after a player hits a shot. The only problem? PGA National's par-3 17th could be even worse – the drunk fans are closer to the action, and the hole is infinitely more difficult than TPC Scottsdale's 16th. Buckle up.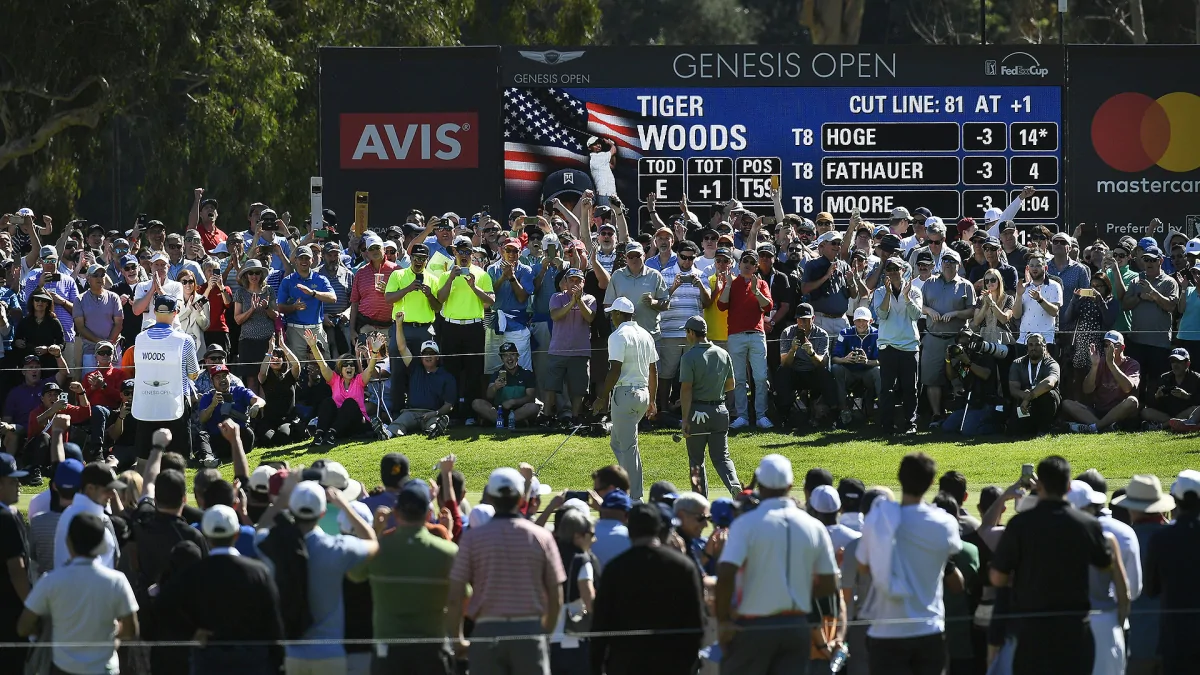 Source: Internet