Each week on GolfChannel.com, we'll examine which players' stocks and trends are rising and falling in the world of golf.
RISING
Bryson (+9%): His season of close calls culminated with a Memorial victory against a stacked field at a major-worthy venue. The 24-year-old DeChambeau is no longer just a curiosity – he's the real deal and one of the game's best.
Ariya (+7%): Coughing up a seven-shot lead on the back nine at the U.S. Open and then losing the ensuing playoff has haunted a star before – Arnold Palmer never won another major after his 1966 collapse – so it was a relief to see Jutanugarn pull it out, especially given her career of late stumbles. She has the talent to overwhelm the tour, and maybe now the confidence, too.
Francesco Molinari (+4%): He's 38 under par across the past two weeks. At this rate he can't even be considered a sleeper pick for Shinnecock.
Joaquin Niemann (+2%): My back hurts just watching this kid swing, but with three top-10s in five pro starts, he's already wrapped up special temporary membership, putting him on that same Jordan Spieth/Jon Rahm early-career trajectory.
Adam Scott (+1%): Gotta respect his hustle, because he advanced through sectional qualifying after playing five weeks in a row in a desperate attempt to keep his majors-played streak intact. Scott thrived for years with a limited schedule, but this midseason cram shows he can grind.
---
FALLING
Tiger (-1%): Can a player rediscover his line and speed a week before golf's most demanding test? We're about to find out, because Woods is striping the ball well enough to contend at the Open. Whether he will depends largely on the state of his ice-cold putter.
Bad breaks (-2%): Kyle Stanley thought his tee shot had perfectly hugged the right side on 18 in regulation – he even started walking in that direction. Then he had to turn around after learning that his ball clipped the tree, ricocheted across the fairway and landed in thick, juicy rough, leading to a bogey and an eventual playoff loss. Ouch.
Patton Kizzire (-3%): Dude has two wins this season and currently sits seventh in the FedExCup standings. But that's not good enough to earn a spot in the U.S. Open? Hmmm.
Patrick Cantlay (-4%): He didn't admit afterward that being put on the clock affected him, but his back-nine 39 told another story. He has to find a way to speed up, because all of the other pieces are there.
USGA's standing with players (-7%): You know it's bad for the USGA when … two of the sport's biggest names (Rory and Phil) took shots at them TWO WEEKS before the tournament even begins. If the run-up is this entertaining, then the U.S. Open is going to be fun.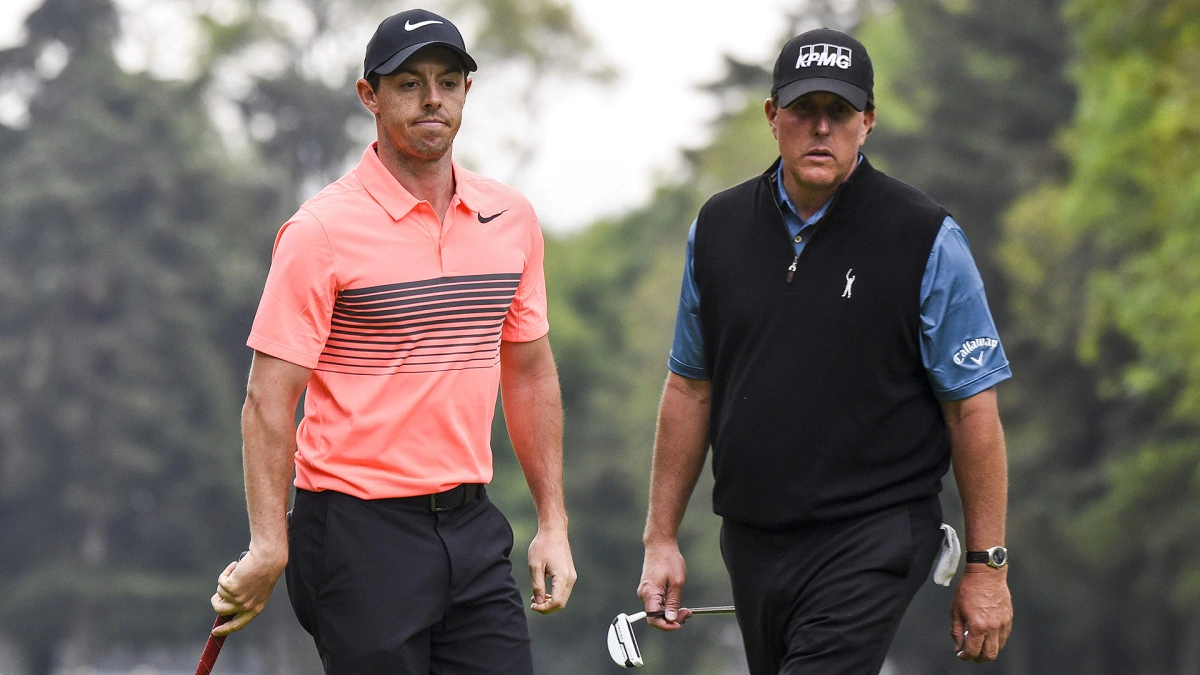 Source: Internet