ERIN, Wis. – One of the more endearing moments at last year's Open Championship was the revelation that champion Henrik Stenson had also won a bet with his caddie, Gareth Lord, to stop smoking if the Swede won a major.
"Obviously he never thought I was going to win a major," Stenson joked on Monday at Erin Hills, site of this week's U.S. Open.
On the seventh hole during the final round last year at Royal Troon, Lord lit up a cigarette and Stenson smiled, "Enjoy it, because it could be one of your last ones."
---
U.S. Open: Tee times | Full coverage
---
Shortly after Stenson won, however, Lord made it clear he was already struggling to fulfill his promise.
"Three weeks into it he said, 'I'm not sure. I almost wish that Phil [Mickelson] would have won because this is just too painful,'" Stenson said. "So he tried, but not hard enough."
Stenson has another chance to convince Lord to quit smoking this week at Erin Hills in his quest to win his second major, but he wasn't confident it would turn out any better.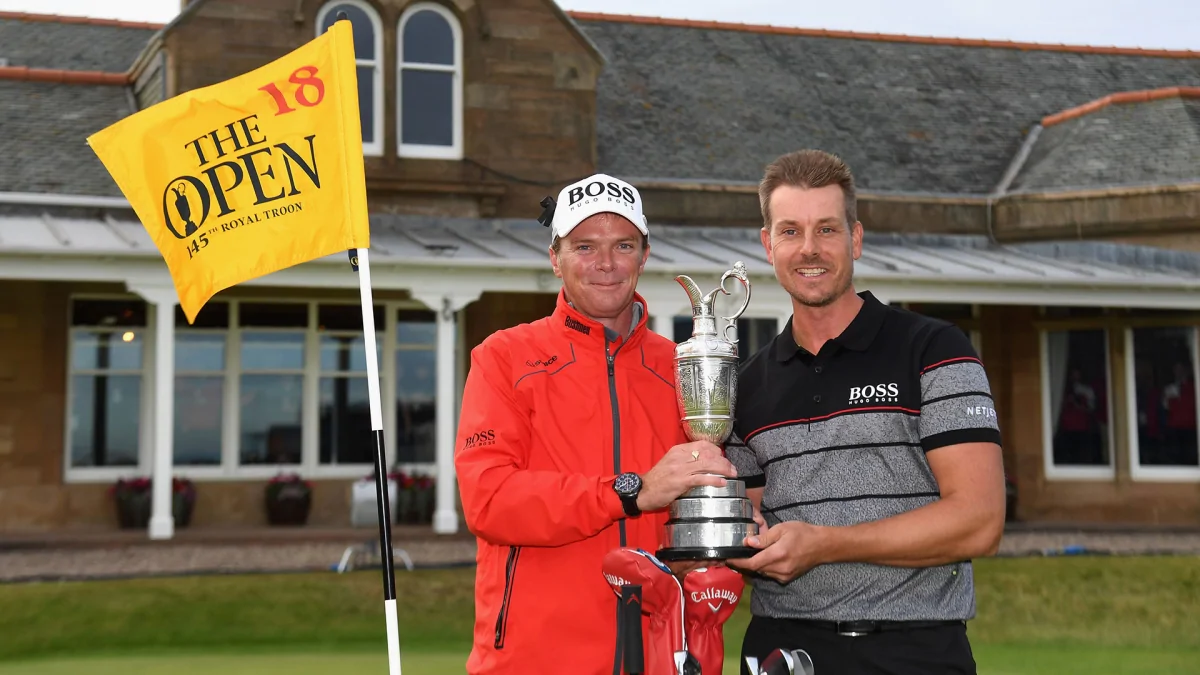 Source: Internet