ST. LOUIS – Wet weather closed Bellerive Country Club twice on Tuesday, as rains made an already soft golf course even more receptive.
That rain will be replaced by plenty of heat over the next few days, making for a steamy week in the PGA's final August hurrah.
---
PGA Championship: Tee times| Full coverage
---
Per weather.com, the next three days will feature mostly sunny skies and high of 93 by Friday. There's a 50 percent chance of scattered thunderstorms on Saturday, followed by a clear forecast on Sunday.
The PGA of America has already posted notice in the locker room about the weather's impact on Bellerive's greens: "Due to the expected high temperatures and high humidity over the next couple of days, greens speeds will remain slower than they are planned for the championship rounds."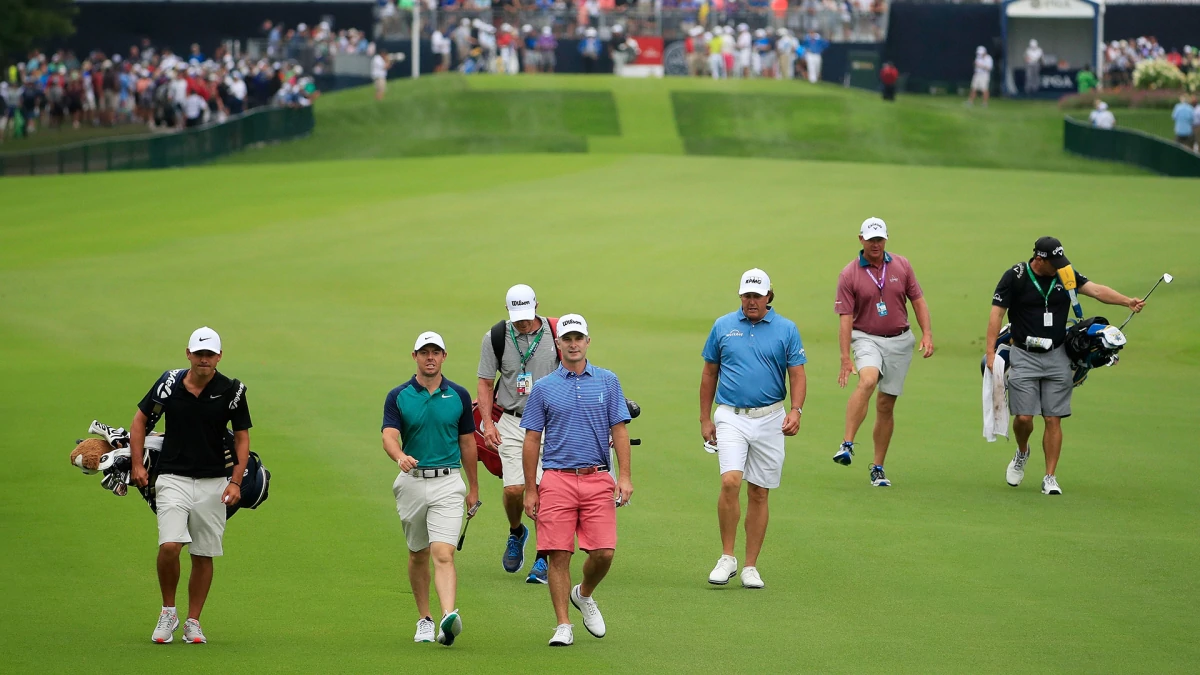 Source: Internet