With a new year comes a blank slate of questions facing the biggest names in golf, each hoping to make their mark on one of the biggest stages over the next 12 months. But according to Jordan Spieth, the brunt of the attention should be focused on a certain 42-year-old on the comeback trail.
Speaking to reporters Tuesday in advance of the Sentry Tournament of Champions, Spieth described Woods' potential comeback as the "major question" heading into the 2018 golf season.
"I think Tiger's return and the excitement based on how he looked is probably first and foremost," Spieth said. "I think realistically I can say based on what he does for ratings, what it does for maybe a non-golfer's interest in golf. It's got to be at the forefront of the excitement."
Woods made his first start in nearly a year at last month's Hero World Challenge, where he tied for ninth among the 18-man field. In a lengthy post to his website last week, he explained that he remains "very encouraged" by that performance and his prospects for the new year, but stopped short of laying out a competitive schedule.
---
Sentry Tournament of Champions: Articles, photos and videos
---
Spieth is eager to build on a year that included three wins and a major, and he knows the competition with the likes of Dustin Johnson and Justin Thomas atop the world rankings will be fierce. But he still plans to keep an eye on the progress of Woods, who plans to be at the Genesis Open that benefits his charitable foundation "one way or another" in February.
"With Tiger we just don't know exactly what it's going to bring," Spieth said. "But I think because of the way that the Hero went and the confidence that he's talking with, the place that he's at in life right now, I think he's in the best position he's been in in a few years to come back and be a regular out here competing. So I would call that the forefront of the excitement right now."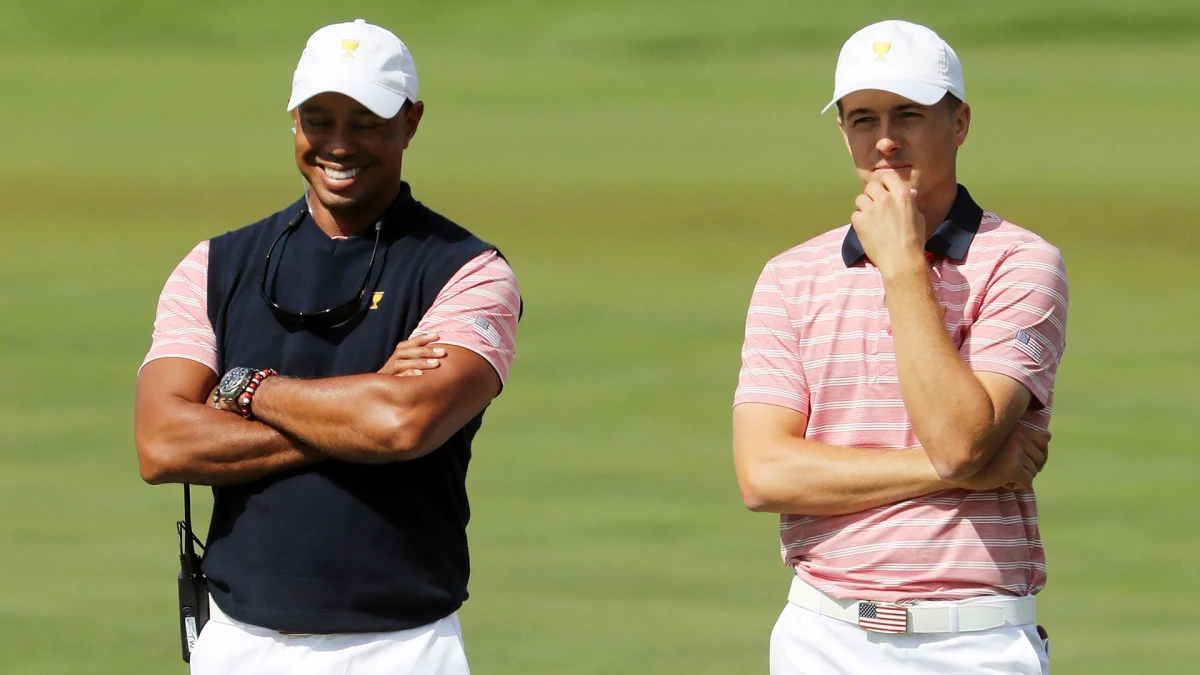 Source: Internet