DUBLIN, Ohio – Jordan Spieth and Justin Thomas will play together for a third straight round Saturday at the Memorial.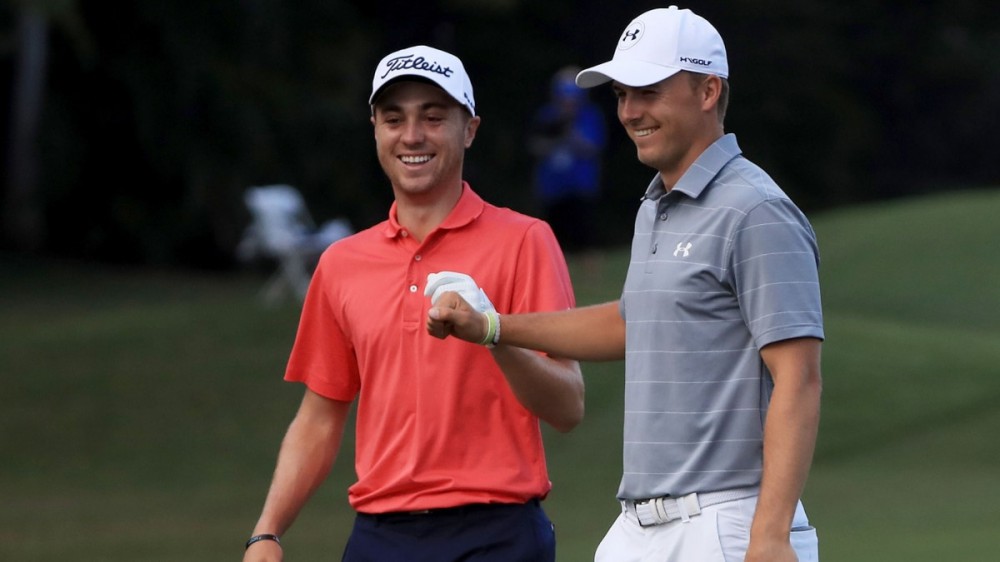 Spieth, Thomas have same goal – catch Dufner
In the clubhouse at 6 under par, Spieth and Thomas are tied for fourth through 36 holes with Jamie Lovemark.
Problem is, they're eight shots back of Jason Dufner.
"Not really sure what course Duf is playing," Spieth joked. "We'll get out there tomorrow and try to take a run at him."
Spieth posted rounds of 66-72 while Thomas went 67-71 as they played alongside Kevin Kisner (5 under par).
After finishing out late Friday, Spieth and Thomas made their media rounds as a team. Asked a joint question, Thomas elbowed Spieth and told him, "You got this one, bro."
While they're obviously competing against one another, they're in the same predicament.
"We're up the leaderboard a little bit but still far enough back that we're almost chasing a ghost in Dufner's score, where it frees us up a little bit," Spieth said.
"Duf is obviously in full control of the ball tee to green. … He had two fantastic days. He's a major champion and a multiple PGA Tour winner. He's going to be a tough guy to chase down. But again, playing with the lead on this golf course, I imagine, is going to be difficult."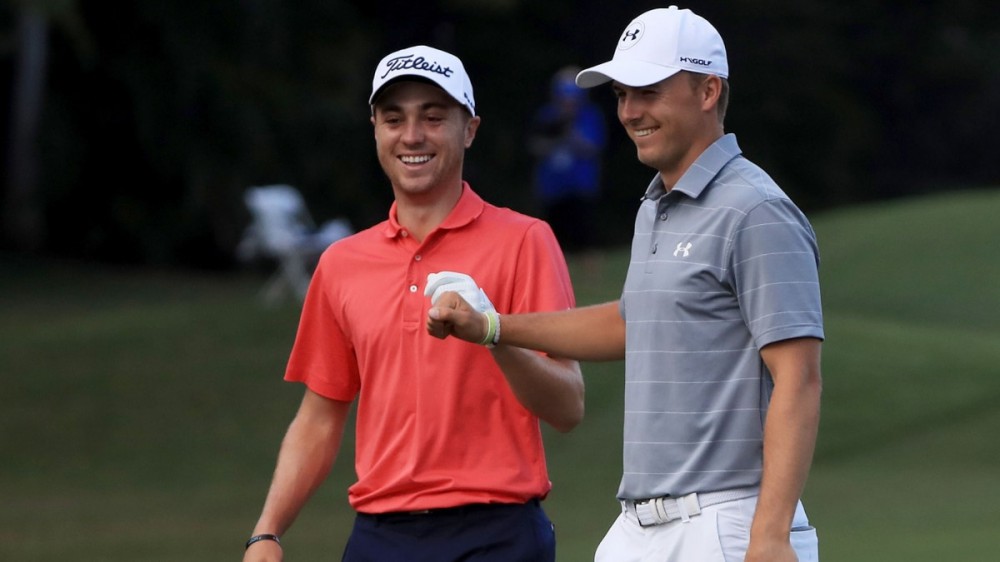 Source: golfchannel.com