A confluence of factors led to a pretty star-studded golf outing this weekend in Texas.
Jordan Spieth was home in the Lone Star State after opting to skip the inaugural CJ Cup. Two-time NBA champ Steph Curry was in town because his Golden State Warriors will face off with the Dallas Mavericks on Monday night, while former president Barack Obama was in Dallas for the One America Appeal concert to benefit recent hurricane victims.
The three men decided to tee it up together Sunday, creating a group with enough starpower to clear almost any tee sheet:
Curry was joined by his brother, Seth, who plays for the Mavericks but is currently sidelined with a leg injury. Under Armour CEO Kevin Plank is the man to Spieth's right; Spieth and both Curry brothers are Under Armour athletes.
Rounding out the group was Jonnie West, son of former NBA star Jerry West and caddie to Steph Curry this year at the American Century Celebrity Golf Championship.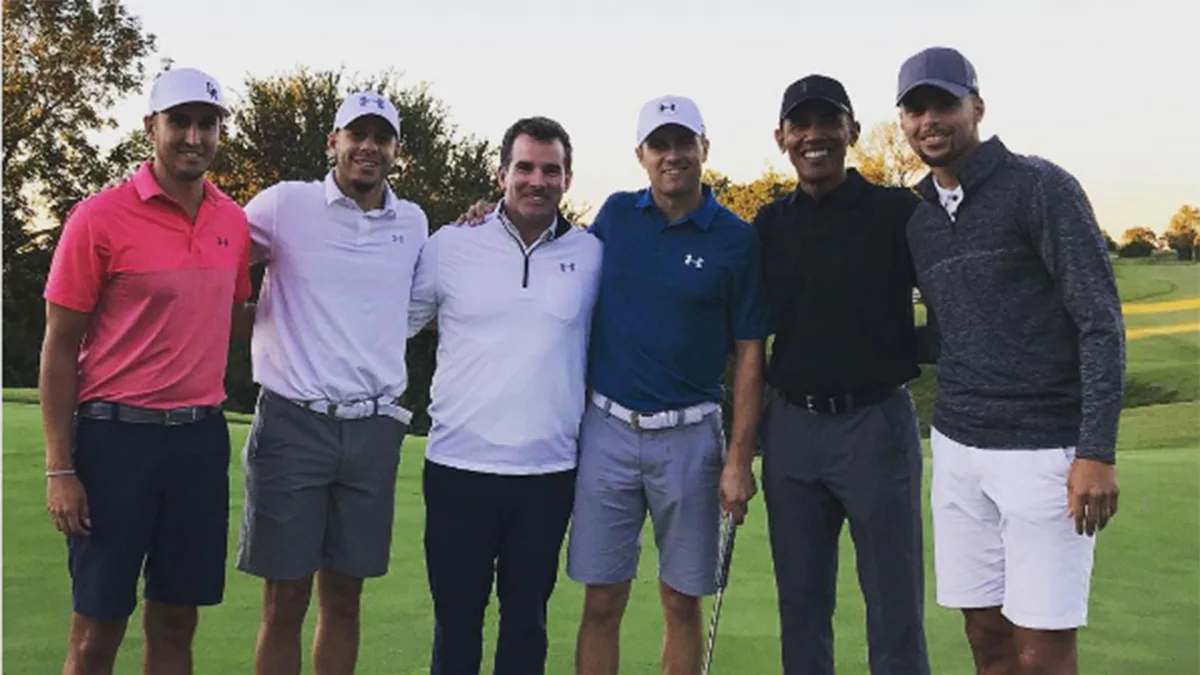 Source: Internet